A repeat offender arrested for assaulting a 19-year-old woman with a weapon in downtown Vancouver has been granted bail and released, sparking concerns about the man's threat to public safety.
"We can't have individuals like this released back into the community, only to threaten other women or beat other women, or worse," said Liberal leader Kevin Falcon in an interview with CTV news.
"That young woman could have died. This is a very serious proposition that I don't think is being treated with the utmost seriousness by the NDP government, or frankly the courts."
Mohammed Majidpour, 35, is accused of hitting a 19-year-old Asian woman over the head with a pole as she was walking down the street on Sept. 27 at around 9:50 a.m.
Police
allege he made a racial slur while hitting the woman and then fled the scene while continuing to make offensive comments. The victim required medical attention, but her injuries were not life-threatening.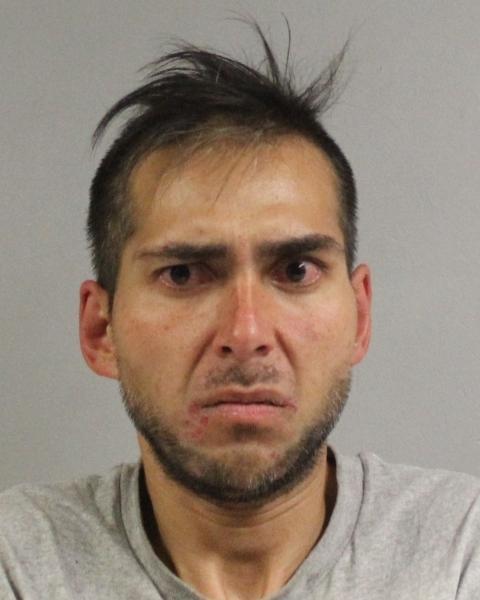 "Although there were other people walking in the block at the time of assault, they couldn't have prevented the attack because it was so sudden," said Constable Jason Doucette in a Vancouver Police Department press release on Sept. 28, adding that witnesses called 9-1-1 and stayed with the victim until police arrived.
Police issued a warrant for Majidpour and released photos of him to the public, warning not to approach him. He was arrested on Oct. 6 after being identified by a member of the public and reported to police.
After spending the long weekend in jail, he was released on bail with conditions to have no contact with the victim, not possess any weapons, and report to support workers, as he is dealing with heroin addiction.
Court records show Majidpour has more than 30 convictions dating back to Aug. 2015, including on charges of assault, assault with a weapon, and uttering threats.
Prior to his most recent court appearance, the last time Majidpour appeared in court was in April, when he pleaded guilty to mischief, breaking and entering, uttering threats, and breaching probation.
"If you want to look at the frustrating bail failure of our justice system here in B.C. and how it is administered, this is a prime case," said Kash Heed, a former minister of public safety and solicitor general, in an interview with CTV news.
In September 2021, Majidpour made the news after Vancouver woman Jamie Coutts took videos of him following her for 40 minutes. He was charged with criminal harassment, but the case was stayed.
Falcon told CTV Majidpour's repeated release "does not make any sense."
"I think that at some point, we have to say the safety of the community has got to come first—before we think about how hard done by some of these individuals might be by having to spend some time in jail," he said.
"We're really rolling the dice here. We cannot afford to keep rolling the dice. When the public is being put at risk, we have to weigh in on the side of protecting the public over protecting the rights of that particular criminal," he added.
Majidpour's next court appearance is scheduled for Nov. 15.