The governor of the Reserve Bank of Australia (RBA), Phillip Lowe, has faced fierce criticism from the federal government over remarks about Australia's current economic situation regarding wage growth and interest rate rises.
In a
speech
made at a business dinner on Nov. 22, Lowe said that the country should not "buy into the idea that wages have to go upwards to compensate for inflation" because it could lead to a disaster situation.
"If we all buy into the idea that wages have to go up to compensate people for inflation, it will be painful," Lowe said.
He also said that he believed that if Australia could get through this period of rising interest rates to balance out the economy, it could "be relatively painless."
The comments from the governor come as the federal government is in the process of trying to pass its new industrial relations bill through the parliament, which it says will raise wages and help lower-income Australians deal with the cost of living pressures.
Speaking in separate interviews on Nov. 23, the Minister for the Environment and Water, Tanya Plibersek, and the Minister for the National Disability Insurance Scheme (NDIS), Bill Shorten, criticised the Reserve Bank governor for the remarks.
Difficult Times For Families
Plibersek said in an interview on ABC Breakfast that she believed the period of rapid interest rate rises instituted by the RBA could not be called painless.
"It hasn't been painless. It has been a very difficult time for families. The cost of everything is going up. Their wages haven't kept pace," the minister said.
"You look at people who are working in industries like aged care, early childhood education and care, disabled services and working in shops, retail, fast food. These are the people who have struggled in recent years.
"We want to change that; we want to make sure that when people work hard, they see an increase in their pay that helps them make ends meet."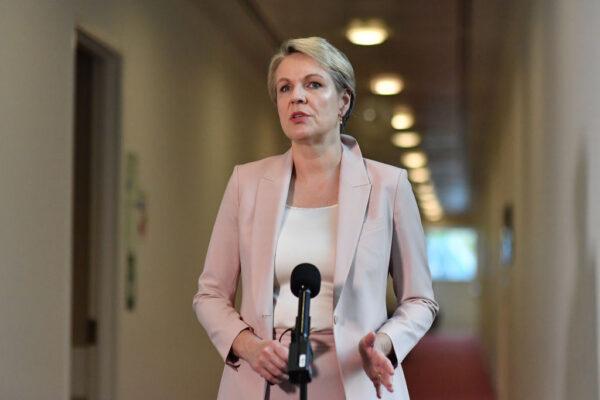 Plibisek said the federal government believed that the previous government's decision to keep wages low as a design feature of the economy meant that lower-paid workers had faced tough times as the cost of living grew.
"The government wants to see wage increases, particularly for those low-paid workers who have missed out. They have seen the impacts of price rises, and they are coping with higher mortgages and higher rental costs as well," she said. "We know life has been tough, and we want to make it easier by giving them a pay rise when they work hard."
RBA Accused of Hurting Australians
Meanwhile, NDIS minister Shorten,
speaking
to ABC Radio National, called the governor's comments "rubbish" and accused the RBA of trying to get blood out of a stone.
"It all depends on what the wage rise is," Shorten said. "These wage changes aren't going to lead to double-digit wage inflation. Like it's just rubbish."
"The reality is though that when you're getting your electricity bill every quarter; when you get your gas bill every two months; when you've got the increased costs of the kids going to school, when you've got the mortgage payments where the RBA is increasing the interest rates, you can't get blood out of a stone."
Shorten also said that the problem is not wages going too far but that "they're not moving at all."
Rising Australia Wages at Odds with Labor Narrative
However, the comments from Shorten come after the Australian Bureau of Statistics (ABS) released data on Nov. 16 showing that wages have grown 3.1 percent this year, with the largest rise of one percent coming in September.

"This is the highest quarterly growth in hourly wages recorded since the March quarter 2012," Program Manager of Prices at the ABS, Michelle Marquardt, said. "In seasonally adjusted terms, this growth was primarily driven by increases in wages for the private sector which grew at twice the rate of wages in the public sector (1.2 percent compared to 0.6 percent)."

Shadow Treasurer Angus Taylor said on Nov. 22 that the data is completely at odds with the federal government's narrative that wages are not moving.
"We're seeing the strongest wage growth where you have employer and employee individually negotiating an agreement in the private sector, and you know, this is the market at work, and that's a good thing," Taylor said.
"We want to see that. That's exactly how we want to see wages increasing because, you know, when that's been negotiated that way, that it's good for employer, and good for employee. Both are better off, and it's a damn good thing."