MOSCOW—Russian President Vladimir Putin was on Friday shown meeting one of the most senior former commanders of the Wagner mercenary group and discussing how best to use "volunteer units" in the Ukraine war.
Mr. Putin was shown on state television meeting at the Kremlin with Andrei Troshev, a former Wagner commander known by his nom de guerre "Sedoi"—or "grey hair."
The Kremlin said the meeting took place late on Thursday. Deputy Defence Minister Yunus-Bek Yevkurov, who has travelled over recent months to several countries where Wagner mercenaries have worked, was also present, sitting closest to Putin.
Addressing Mr. Troshev, Mr. Putin said that they had spoken about how "volunteer units that can perform various combat tasks, above all, of course, in the zone of the special military operation."
"You yourself have been fighting in such a unit for more than a year," Mr. Putin said. "You know what it is, how it is done, you know about the issues that need to be resolved in advance so that the combat work goes in the best and most successful way."
Mr. Putin also said he wanted to speak about social support for those involved in the fighting.
Mr. Troshev was shown listening to Mr. Putin, leaning forward and nodding, pencil in hand. His remarks were not shown.
Kremlin spokesman Dmitry Peskov told the RIA news agency that Mr. Troshev now worked at the defence ministry.
The fate of Wagner has been unclear since its boss Yevgeny Prigozhin's failed June 23 mutiny and his death on Aug. 23, after which Mr. Putin ordered Wagner fighters to sign an oath of allegiance to the Russian state.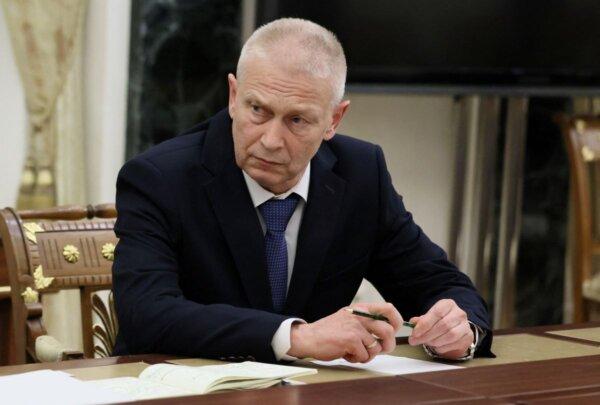 Mr. Putin meeting in the Kremlin appears to indicate that what remains of Wagner will now be overseen by Mr. Troshev and Mr. Yevkurov.
Wagner, which once had tens of thousands of men, became best known for its May capture of the Ukrainian city of Bakhmut in the bloodiest battle of the war. After Bakhmut's fall, Wagner units withdrew from Ukraine.
British military intelligence said that up to hundreds of fighters formerly associated with Wagner have likely started to redeploy to Ukraine as part of a variety of different units.
"The exact status of the redeploying personnel is unclear, but it is likely individuals have transferred to parts of the official Russian Ministry of Defence forces and other PMCs," British military intelligence said.
Mr. Troshev, a decorated veteran of Russia's wars in Afghanistan and Chechnya and a former commander in the SOBR interior ministry rapid reaction force, is from St Petersburg, Mr. Putin's home town, and has been pictured with the president.
He was awarded Russia's highest medal, Hero of Russia, in 2016 for the storming of Palmyra in Syria against ISIS terrorist group extremists.