Police Scotland is considering setting up a specialist unit aimed at policing hate crimes in anticipation of Scottish First Minister Humza Yousaf's "stirring up hatred" laws coming into effect next year.
Police Scotland told The Epoch Times that it is considering establishing a dedicated hate crime unit by November and that it is "working hard to ensure" it is prepared for implementation of the Hate Crime and Public Order Act.
The bill, which is expected to take effect in early 2024, has been described as the most "illiberal and censorious bill in any liberal democracy in the world," by a broad range of free speech groups.
Hate Crime Law
The Scottish National Party's bill, introduced by Mr. Yousaf when he was justice secretary, was approved by the Scottish Parliament in 2021 and has received Royal Ascent, but has been dormant since.

The bill has been criticised as authoritarian because it could place further restrictions on what can and cannot be said in a public forum.

The Scottish Government says the new act is designed to make hate crime law "fit for the 21st century" and defines hate crime as the phrase used to "describe behaviour which is both criminal and based on prejudice."

"Stirring up hatred offences" will apply to characteristics including age, disability, religion, sexual orientation, transgender identity, and variations in sex characteristics, which some argue will clash with the expression of views on all manner of subjective beliefs.

At one point, Mr. Yousaf said he intended to clamp down on so-called hate speech inside the home.

In England, there is no such thing legislatively as a "hate crime," but there are several pieces of relevant legislation under which people can be prosecuted for offences towards protected characteristics, such as the Communications Act 2003 or the Public Order Act 1986.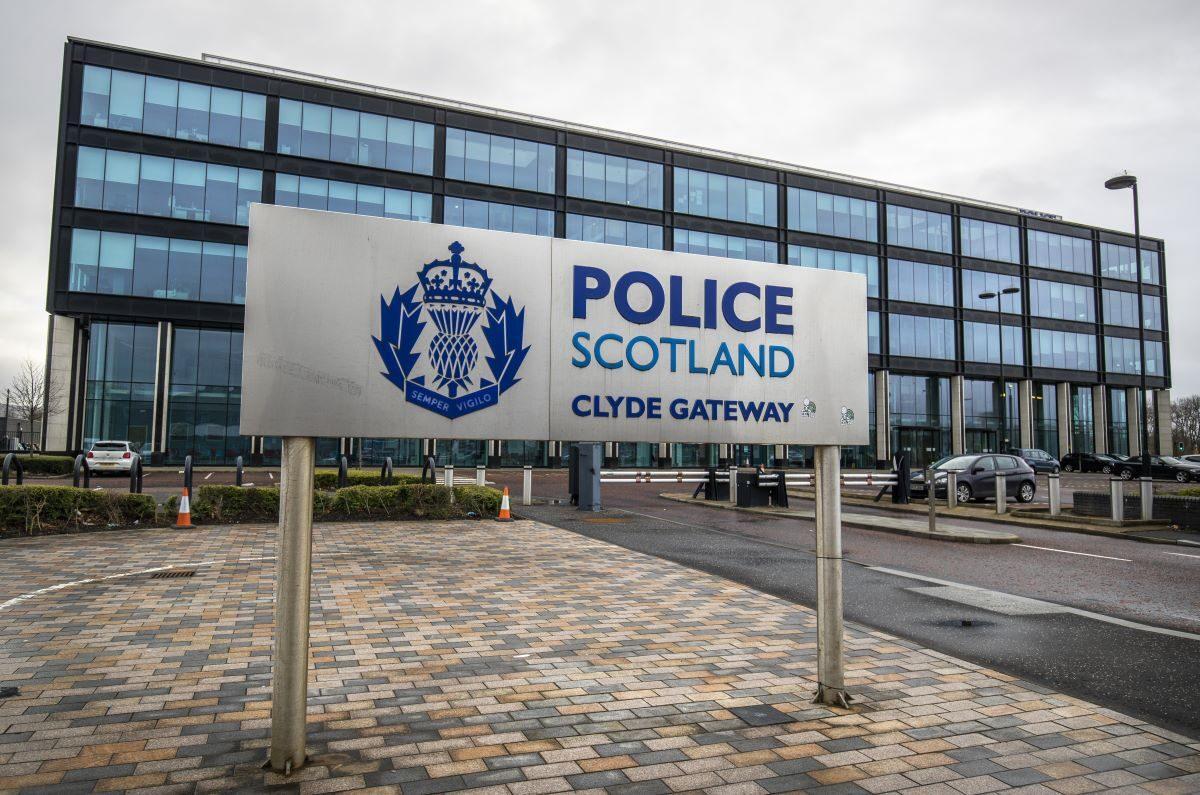 'Fully Investigated'
Assistant Chief Constable Faroque Hussain told The Epoch Times by email that the Hate Crime and Public Order (Scotland) Act "creates new offences and increases the number of protected characteristics from five to seven."

He added that this "new legislation will increase our ability to bring to justice those perpetrators of hate against protected people and groups."

"Police Scotland is working hard to ensure we are prepared for implementation of the new legislation and training for officers is set to begin in December," said Mr. Hussain.

He said that their training package "has been developed in close consultation with diversity staff associations to ensure all protected characteristics under the new act are clearly represented and articulated, and that officers are best prepared when they respond to hate crimes and incidents."

"We want everyone targeted by hate crime, or those who witness hate crime, to have confidence to come forward. They can be assured they will be treated with respect and dignity, and that the circumstances they report will be fully investigated."
'Trained Sufficiently in the Political Ideology'
Richard Lucas, leader of the new socially conservative political party the Scottish Family Party, told The Epoch Times police will be trained in a "political ideology."

"The Hate Crime Bill was passed two years ago now and the police just said, 'we don't know what to do with it, we just don't understand how to apply it," said Mr. Lucas.

"But they finally got around to deciding they need this special unit where the officers will be trained sufficiently in the political ideology they're supposed to be enforcing," he added.

He noted it was "big news" when the bill first came out, but the SNP hadn't implemented it for two years, and now they are.

"I think the heat's off it, the attention is off it, and it is sort of snuck in by the backdoor," he added.

"When stories start coming through and people will get prosecuted maybe public interest will be aroused again," he said.

Stuart Waiton, senior lecturer in sociology and criminology at Abertay University,

has previously called it the most

"illiberal and censorious bill in any liberal democracy in the world."

He is part of the campaign group Free to Disagree, which highlights the threat that the act poses to free speech.

In his submission to the consultation on the bill, he argued that the term "hate crime" is "political and polemical, rather than legal, and has no place in law."

He also pointed out that the idea of criminalising hate speech first emerged in Joseph Stalin's Soviet Union, where in 1936 the constitution allowed "any advocacy of racial or national … hatred … [to be] punishable by law."

A Scottish government spokesperson told The Epoch Times by email: "We are working towards a commencement period of early 2024 for the new legal protections that the Hate Crime Act will introduce for people targeted by hate crime, including due to race and disability, while at the same time ensuring freedom of expression is protected."