Russia's invasion of Ukraine has lasted nearly a month but Moscow's forces remain stalled, said a Pentagon official on Tuesday.
"We have assessed, for the first time, that the Russians may be slightly below a 90 percent level of assessed available combat power," a senior Department of Defense official told reporters,
according
to a transcript released by the agency.
The official, who requested anonymity, said that it "is of the combat power that they assembled in Belarus and in the western part of their country prior to the invasion" and  "is not an assessment of all Russian military power."
Before the Russia-Ukraine conflict started on Feb. 24, there were estimates that more than 150,000 Russian troops were massed along Ukraine's borders in Russia and in Belarus. The Belarussian military is not involved in the conflict, although some Ukrainian officials believe Belarus
may invade
in the near future.
There is also no evidence suggesting Russia has brought reinforcements into Ukraine or any indicators that foreign fighters have been flown to the country, according to the official in the Tuesday briefing. However, the Wagner Group, a private military organization associated with Russia, is operating in Ukraine.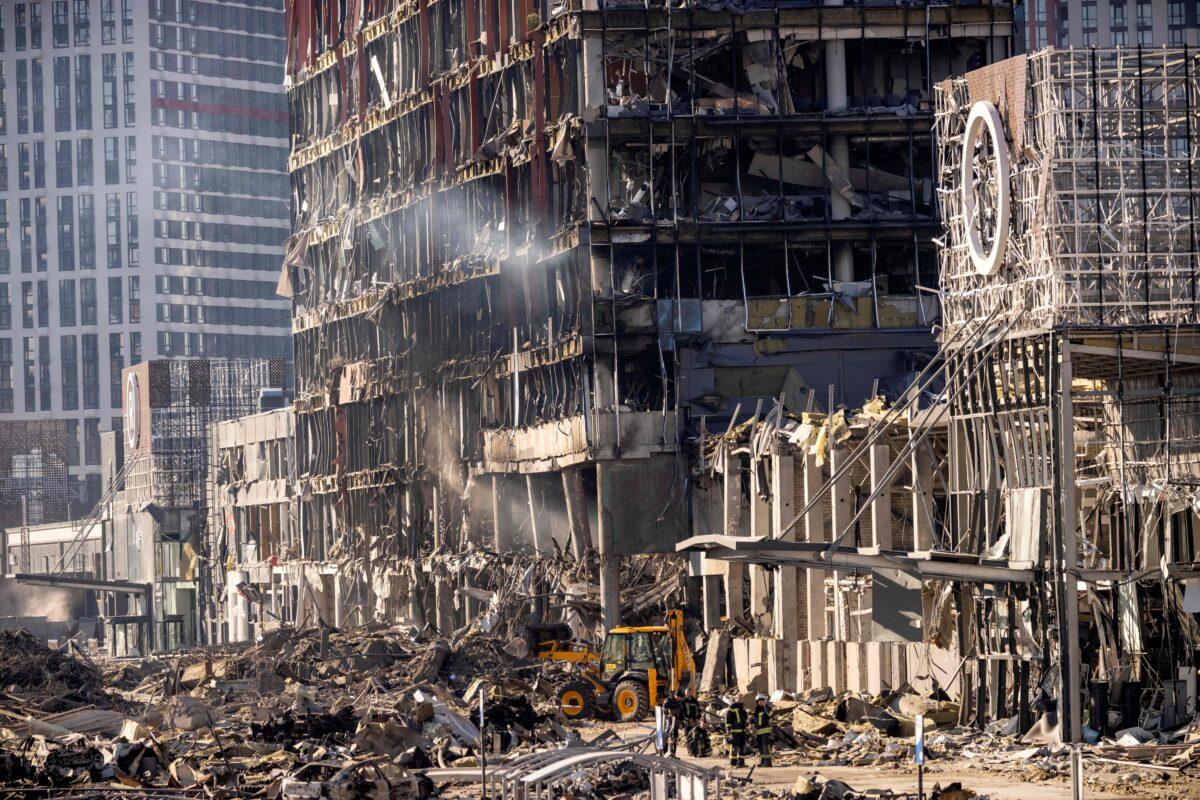 "We think that that activity is largely in the Donbas area, but no indication that they've, you know, moved in foreign fighters from Syria or elsewhere," the official remarked.
Other Western officials have suggested Russia's invasion has stalled in recent days, which was echoed by the Pentagon.
Russian forces "were having logistics and sustainment issues less than a week in," the official said. "So clearly they did not properly plan for it."
"Some of their soldiers are ... suffering from frostbite because they lack the appropriate cold-weather gear for the ... environment that they're in," added the official.
"In addition to food and fuel, even in terms of personal equipment for some of their troops they're having trouble, and we've picked up indications that—that some troops have actually suffered and taken out of the fight because of frostbite," they continued to say.
But Kremlin spokesman Dmitry Peskov said that the conflict, termed a "special military operation," is "proceeding strictly in accordance with the plans and tasks set in advance," according to state-run media outlet RIA Novosti. "From the very beginning, no one thought that [the conflict] would take a couple of days."
On Tuesday, White House national security adviser Jake Sullivan said President Joe Biden will join European allies in applying additional sanctions and tightening existing ones during his trip to Europe this week.
Russia has already been hammered by economic sanctions due to the conflict. A number of international corporations have also stopped doing business inside the country.