The building industry's peak body is applauding the success of the HomeBuilder scheme, which is expected to support $18 billion worth of residential construction and renovation projects.
"There is no doubt that the Federal Government's decisive action to implement HomeBuilder in the eye of the COVID storm saved the day for thousands of small builders and tradies, the people they employ and communities they support around the country," Master Builder Association CEO Denita Wawn said
in a statement
.
"Without HomeBuilder thousands of small builder and tradie businesses would have gone under, and hundreds of thousands of jobs would have been lost," she said.
New home sales have nearly doubled during December to the highest level in almost 20 years as buyers sought to secure the full grant before the original end-of-year deadline.
Introduced in June, the scheme offered $25,000 grants for the building of new homes or renovations. It has been extended by three months as a $15,000 grant.
Wawn noted that HomeBuilder was a star component of the federal governments economic recovery strategy and will generate $50 billion worth of economic activity throughout Australia. This, she said, is proof that a stronger building industry means a stronger economy.
Designed to inject confidence and encourage buyers back into the housing market HomeBuilder, along with record low-interest rates and state incentives, has also had the unexpected effect of increasing private housing to the highest level since 1999 according to the 
Australian Bureau of Statistics
.
The latest new home sales report by the Housing Industry Association (HIA) found that December was the second strongest month of new home sales since they began reporting on it 20 years ago. This result is only exceeded by March 2001.
"This surge in sales can be attributed to HomeBuilder as households finalised contracts to build a new home before the 31 December 2020 deadline to access the $25,000 grant," HIA economist
Angela Lillicrap said
.
The report also found that new home sales in 2020 saw a 32.5 percent increase from 2019 which Lillicrap described as "an exceptional result given the nature of the pandemic and the effect that it has had on the broader economy."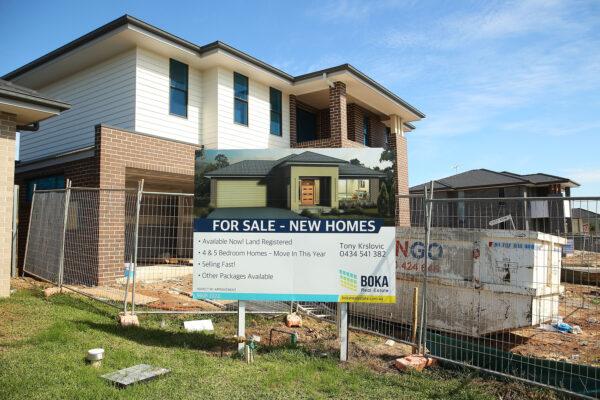 However, while the Federal government scheme has been a success Urban Taskforce Chief Executive Officer Tom Forrest said that it had also highlighted the appalling performance of planning approvals in states like New South Wales.
"While Homebuilder has shown the way on stimulating the economy, Councils and the planning system have been the hand brake on the economy in NSW,"
Forrest said
. "This must change in 2021 if we are to recovery from the COVID-19 recession."
"Investment in this sector has a massive multiplier effect because property design, engineering, construction, marketing and sales are all highly labour intensive," he said.
"The building materials are largely locally sourced. So the money on this sector is spent in Australia, it stays in Australia and flows on ... thus creating more local jobs," he said.