MELBOURNE, Australia—After premiering alongside more than 120 feature-length and short documentaries, the award-winning human rights documentary
"Eternal Spring"
has won the "Supreme Award" at the internationally acclaimed Melbourne Documentary Film Festival (MDFF).
The Canadian-made documentary, which uses a mixture of animation and interviews to tell the true story of a group of Falun Gong practitioners in China who, in their own unique way, stood up to oppression by the Chinese Communist Party (CCP), has been winning awards around the world along with its director, Jason Loftus.
Currently, the film and Loftus have won the Fischer Audience Award (Best International Feature) at the Thessaloniki Documentary Festival, Hellenic Parliament's Human Values Award, and the Hotdocs award for best Canadian Documentary.
Loftus told The Epoch Times that he was greatly honoured to have received the award, given the amount of highly regarded films at this festival.
"I'm greatly honoured to receive this award. There are so many highly regarded films at this fest, so receiving the top prize is very humbling," he said.
"I believe the recognition speaks to what a remarkable undertaking this TV airwaves heist was. It's a testament to the courage of those involved to speak up in the face of injustice, regardless of the cost.
"Sadly, the persecution of Falun Gong adherents continues in China today, as does the mistreatment of many groups in China. I hope this film can begin a conversation on these issues."
In addition to the "Supreme Award," Loftus was also runner-up for Best Director.
Currently, Falun Gong practitioners in China are subjected to "widespread surveillance, arbitrary detention, horrific torture, and extrajudicial killing—abuses which continue today," according to Freedom House, a nonprofit organisation.
To break through the state-sponsored constant broadcasting of propaganda about their spiritual practice, a small group of Falun Gong practitioners in 2002 set out to hijack a state TV signal in the city of Changchun, which translates as "Eternal Spring" in English.
Olivia Ball, a Melbourne City Council Councillor and chair of the council's Family and Children's Advisory Committee, attended the screening at Cinema Nova on July 23, telling The Epoch Times in an email that freedom of religion and belief is fundamental to human rights.
Ball is also an author with a background in human rights and has experience in women's, children's, refugees', workers' and older person's rights.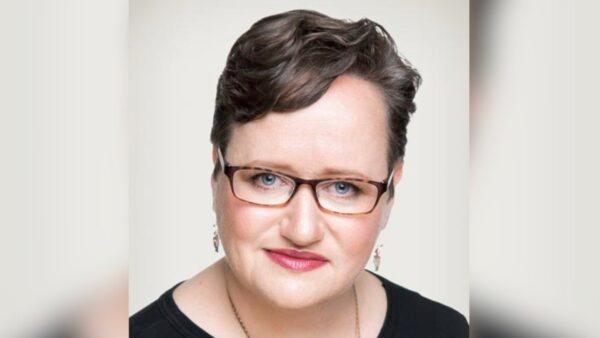 "Freedom of religion and belief is fundamental to our modern understanding of human rights, arising as it does from the horrors of the Shoah (Holocaust) during World War II," she said.
"Eternal Spring is a remarkable artistic and technical achievement by Daxiong and Jason Loftus. It is distressing viewing for Falun Gong practitioners especially, but I hope the film will enjoy a wide distribution around the world.
"I congratulate Cinema Nova and Federation Square on hosting the Melbourne Documentary Film Festival."
The MDFF is one of the biggest showcases of documentaries in the Southern Hemisphere, being named "Top Documentary Film Festival in the Southern Hemisphere" on 
Guide Doc
.
Since its inception in 2016, over 400 documentaries have been screened in Australia. The MDFF has also been rated as a Top 100 Film Festival on FilmFreeway, and has been ranked in the top 2 percent of the over 6,000 film festival in the world in the past 3 years, according to its company
website
.
Epoch Times reporter Beatrice Li contributed to this report.