A significant majority of Australians believe it is critical for the country to have domestic manufacturing capability for its own vital supplies, according to new polling data from the Institute of Public Affairs (IPA).
China's growing assertiveness in the region, Russia's invasion of Ukraine, and the COVID-19 pandemic have led to overwhelming concern in the community about Australia's sovereign manufacturing capability.
The polling data from over 1,000 Australians, collected by Dynata in early March, found that 72 percent believed it was "very important" that Australia could manufacture its own vital supplies.
Almost 80 percent of respondents were also concerned that foreign-made, critical supplies, such as masks and rapid antigen tests, had been difficult to source because they were made overseas.
"The prime minister has been right to identify sovereign manufacturing capability as a critical area of public policy, but it is almost impossible to make anything in Australia today because of red tape and excessive government interference," Director of Research at the IPA Daniel Wild said.
IPA has estimated that red tape costs the country $176 billion (US$132 billion) in lost economic output every year.
"Slashing red tape is mission-critical to Australia's ability to the vital goods we need to operate and defend ourselves as an advanced, first-world nation and drive the economic recovery from COVID-19," Wild said.
Australia's commitment to a net-zero emissions target by 2050 was not compatible with the aspiration to increase sovereign capability, Wild said.
It comes after another IPA poll that found 61 percent of Australians believe the federal government should be more focused on national defence than meeting its net zero emissions target by 2050.
"Australia's commitment to net-zero emissions is no longer just an economic concern, mainstream Australians understand it is also a threat to our national defence," Wild said. "As the Asia-Pacific region becomes increasingly uncertain and hostile, Australia must face the fact that energy security is national security."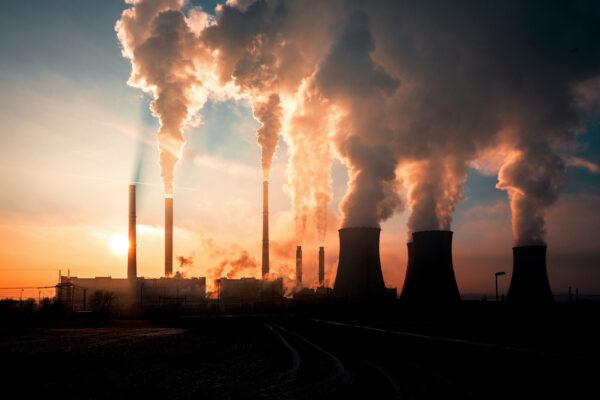 Earlier research by the IPA found that up to
653,600 jobs would be at risk
by 2050 net-zero policies, with job losses concentrated in agriculture, coal mining, and heavy manufacturing.
Meanwhile, environmental groups have argued that renewable energy would provide new jobs in a growing industry.
A Clean Energy Exports Jobs 
report
 from October 2021 commissioned by the Australian Conservation Foundation, the Business Council of Australia, and other groups found that Australia could have an additional green-energy 395,000 jobs by 2040.
The Climate Council has questioned why Australia continues to rely on fossil fuels for energy when renewables could provide jobs without the carbon footprint.
"What part of gas is a polluting fossil fuel does this government not understand? This plan is a disaster. The science is very clear: to avoid a climate catastrophe; fossil fuels must stay in the ground," Climate Council Head of Research Simon Bradshaw
said
on Nov. 26, 2021.
In the government's "technology-driven" plan to achieve net-zero by 2050, gas has been pointed to as critical to maintaining energy grid stability.
Australia's technological focus has resulted in renewables generating almost
one-third of the energy
across the National Electricity Market, which covers every jurisdiction except for the Northern Territory and Western Australia, over the year to March 2022.
"Last year $7.4 billion or $284 per person was invested in renewable energy in Australia," Energy Minister Angus Taylor said. "This puts us ahead of countries including Canada, Germany, Japan, France, China, and the United States on a per-person basis."
Daniel Khmelev contributed to this article.