LONDON—A longstanding theory of how men and women think differently has now been confirmed in the largest study of its kind.
Using data from over half a million people, Cambridge University researchers confirmed the "Empathizing-Systemizing theory" that predicts women on average score higher on tests of empathy, and that men on average score higher in the drive to analyze, and build rule-based systems.
"These sex differences in the typical population are very clear," said Dr. Varun Warrier from the research team in a written statement.
"We know from related studies that individual differences in empathy and systemizing are partly genetic, partly influenced by our prenatal hormonal exposure, and partly due to environmental experience."
Results of the study, published in the journal Proceedings of the National Academy of Sciences on Nov. 12, show an average difference and fall short of predicting traits at the individual level.
Autistic People Have 'Extreme' Male Brains
In the results, 44.4 percent of men, compared with 27.3 percent of women, are categorized as having a "Type S" or "extreme Type S" brain, scoring higher on systemizing than empathy.
Conversely, 42.9 percent of women, compared with 24.6 percent of men, had "Type E" brains, scoring higher on empathy.
The research confirmed two longstanding theories. The first "empathising-systemizing theory" of sex differences predicts more men will be drawn to activities, such as coding and STEM (science, technology, engineering, and math) subjects. Women, on the other hand, will be drawn to "caring" roles, such as nursing or early years teaching.
The second "extreme male brain theory" predicts autistic people's brains will be more systems focused—more male—than usual for their gender. 
Both theories have been confirmed in previous studies of relatively modest samples. The Cambridge study used a total sample of 671,696, which included 36,648 autistic people. The results were replicated in a second sample of 14,354.
The scientists used very brief 10-item measures of empathy, systemizing, and autistic traits.
STEM Occupations Linked To Low Empathy
On average, men have higher autistic trait scores than women according to the same Cambridge University statement.
"Those working in STEM … on average had higher systemizing, and autistic traits scores than those in non-STEM occupations. And conversely, those working in non-STEM occupations, on average, had higher empathy scores than those working in STEM."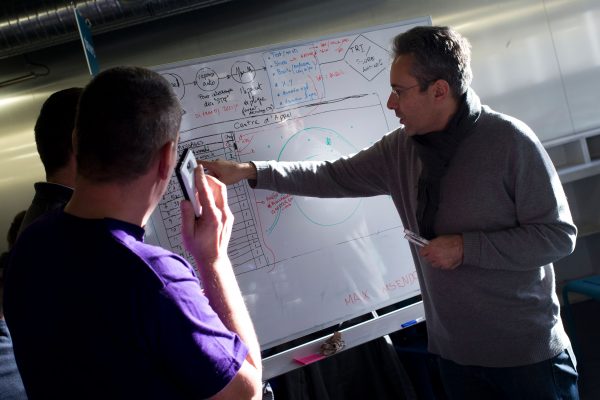 Professor Simon Baron-Cohen, who directs the Autism Research Centre at Cambridge, proposed these two theories nearly two decades ago. He said it shows their way of thinking, and the valuable contribution autistic people make to society.
"They are, on average, strong systemizers, meaning they have excellent pattern-recognition skills, excellent attention to detail, and an aptitude in understanding how things work," Baron-Cohen said. "We must support their talents so they achieve their potential—and society benefits too."
David Greenberg from the research team said, "Big data is important to draw conclusions that are replicable, and robust. This is an example of how scientists can work with the media to achieve big data science."
Previous studies have also shown that on average, both men and women differ in two of the five personality factors used in modern psychology.
The Big Five Personality traits model is a well-established psychological tool that outlines personality based on the following traits: openness, consciousness, extraversion, agreeableness, and neuroticism. On average, women score higher in the categories of agreeableness, and neuroticism.