An opportunist who saw boxes outside a Washington home and thought they'd steal the contents for themselves got a very nasty shock; she slipped and fell on the lawn on her way back to her getaway vehicle. The whole thing was caught on a home security camera. It's not so often that karmic retribution happens as quickly as this!
The footage shows a UPS delivery driver pulling up to the home in Snohomish County, Washington, and dropping off three parcels at the side door. Not long after, a black car drives past, clocks the boxes sitting outside the presumably empty house, and makes a snap decision; easy pickings! The car parks a little further down the street and the passenger, a woman, climbs out and heads towards the boxes.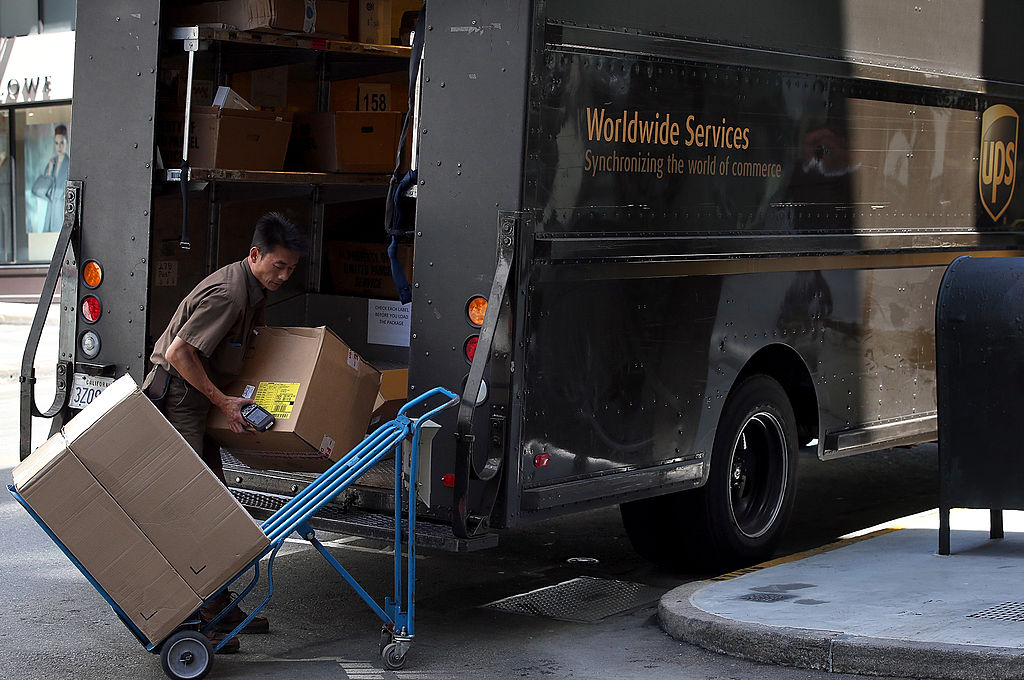 The thief slips out of view momentarily but then reappears laden with all three boxes. Attempting to evade attention from the neighbors, she decides to run back to her car in the hope of a swift getaway, but she misjudges her footing and falls onto the grass. It's a bad fall.
She cries out and attempts to get up, but her leg is likely broken and she cannot move. Her accomplice steps out of the car, walks across the lawn to help, and ends up carrying her awkwardly back to the car.
Next stop, hospital? You'd think so! But no; the male accomplice decides that despite the inconvenient accident, the stolen haul is just too tempting to leave behind. He helps the injured woman into the car but then returns to pick up the boxes himself before driving away. The pair then drives off and it's hard not to conclude that the accident was thoroughly well deserved.
Thief slips and snaps her leg as she runs away after stealing packages from a doorstephttps://t.co/8IU2QiKOaS

— Daily Mail US (@DailyMail) January 30, 2018
The security camera footage was posted online by several news outlets and quickly amassed millions of views. Viewers were angered by the audacity of the thieves, and many people voiced their opinions in the comments section on YouTube.
"Karma bit her hard!" said one. "More reason for everyone to have outside cameras," suggested another, while others commented on how ludicrous it was to risk personal safety for an unknown prize: "They are stealing, and don't even know what they are stealing," one person put simply.
Watch: Security camera video shows alleged package thief falling on wet grass, suffering leg injury: https://t.co/weYJoZkzwL pic.twitter.com/sqnsfJhFva

— FOX6 News (@fox6now) January 29, 2018
While trying to see the funny side, homeowner Lizeth Ababneh revealed that the boxes' contents were a little more important than the replaceable effects of an online shopping spree; they contained important medication for Ababneh's husband worth over $5,000. Insurance would only cover some of that loss.
Despite the nasty injury suffered on Ababneh's lawn, the thieves also targeted another home in the neighborhood that day, according to the Daily Mail. Whether that was before or after the female thief's confrontation with karma, we do not know. We can only hope she eventually got to a hospital, although the thieving pair would have had a hard time explaining how the accident happened.
The local county sheriff's office quickly opened an investigation. According to King5 News, two individuals named Alicia Treat and Brian Devere were apprehended and accused of stealing the packages.
Treat appeared in court in a wheelchair.