The woman seen being let out of Jeffrey Epstein's house by Prince Andrew in recently released video footage from 2010 has been identified as the daughter of a former Australian prime minister, according to reports.
Friends of Katherine Keating, the daughter of former PM Paul Keating, told the Sydney Morning Herald that they were "startled by the woman's resemblance" to Keating.
And friends told the Daily Mail that she was the woman seen conversing at the door of Epstein's mansion in New York before he waved goodbye. A secretary for Paul Keating declined to comment.
There is no suggestion that Keating was aware or involved in any of Epstein's criminal activity.
Keating, now 37, had moved to New York about two months before the footage was filmed to be with her partner at the time, Andre Balazs. She was pictured minutes after leaving Epstein's home standing on a nearby street corner wearing the same clothes.
Balazs, a hotelier, was one of the names discovered in Epstein's "black book" of contacts. He is more than 20 years older than Keating.
Keating left Epstein's home that day about an hour after Epstein exited the home with another girl, a blonde who was shivering in the December cold as he wore a heavy white jacket. That girl conversed with him as he entered a car before running back to the house and being let inside by another woman, who left as she let the blonde girl in.
About an hour later, Prince Andrew stood in the doorway as Keating left the home, exchanging a few words with her before waving goodbye. He then glanced around before closing the door.
The royal family has said the prince didn't have knowledge of Epstein's alleged wrongdoing. Epstein was accused in 2008 of molesting over 100 underage girls before pleading guilty to two counts of soliciting minors and serving about a year in jail.
Three lawsuits were filed on Tuesday against Epstein's estate by women claiming to be victims of Epstein and one of the women said that she was introduced to Prince Andrew the first time she went to Epstein's New York City mansion.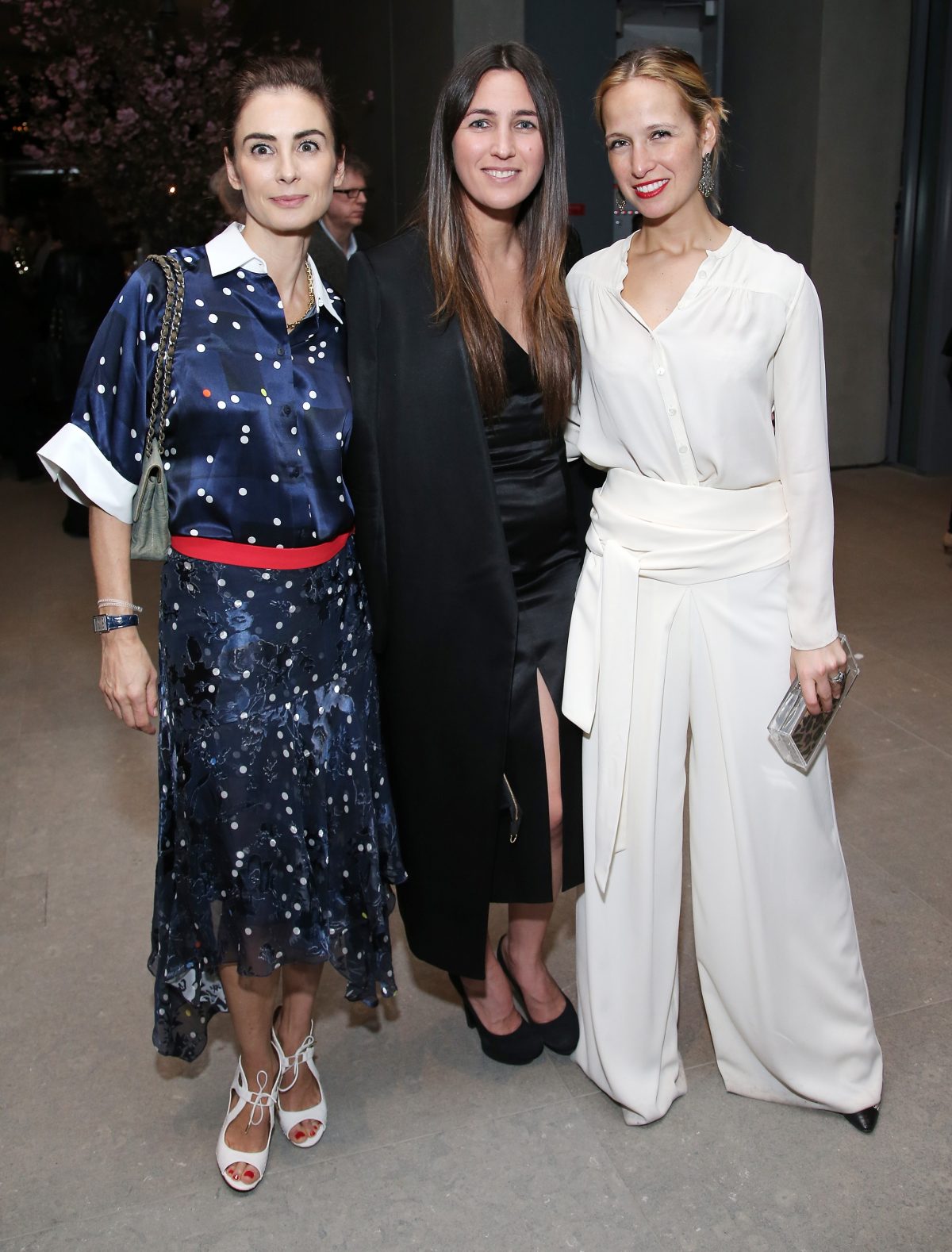 Both Keating and Balazs have been pictured at parties with Ghislaine Maxwell, Epstein's onetime girlfriend and longtime associate who has been sued by multiple girls for allegedly being involved in Epstein's sex trafficking. Epstein was in prison on child sex trafficking charges before he killed himself on Aug. 10.
Keating currently works as head of sustainability for Maverick, a talent agency. Maverick CEO Guy Oseary said last year, according to Variety, that "I want to position Maverick as an influential thought leader in this field. Katherine's skill set, vast network and the influence that she has developed in the international affairs and policy arena will be invaluable in expanding the broader mission of the Maverick brand."
Keating added in a statement: "My recent experience in media, particularly on the publishing side, has illuminated the growing need for corporations to shift their priorities towards sustainability and social impact. I am excited by the opportunity to activate these trends and work alongside an industry leader like Guy."
Keating's other positions include a spot on the Berggruen Institute's 21st Century Council and vice chair of the Whitney Museum's Performance Committee.
Keating used to do one-on-one interviews published by the Huffington Post, which had published a puff piece on Epstein before taking it down after his latest arrest.
Keating interviewed Maxwell in 2014.
The interview makes no mention of Maxwell's links to Epstein, instead focusing on Maxell's former organization, the TerraMar Project, described as "a nonprofit organization dedicated to building a global community that will advocate for the world's oceans and high seas."