Newly released video footage shows Prince Andrew inside Jeffrey Epstein's New York City mansion.
The footage was recorded in 2010 shortly after the member of the royal family and Epstein, who recently killed himself as he awaited trial on sex trafficking charges, were pictured together in Central Park.
Epstein was at that time a convicted sex offender who served around a year in jail after pleading guilty to soliciting an underage girl for prostitution in exchange for prosecutors dropping a slew of other charges. Epstein was accused of molesting over 100 underage girls and was recently arrested on charges of child sex trafficking.
The newly released footage, published by the Daily Mail, shows Epstein leaving his Manhattan abode in December of that year with a young blonde girl. Epstein wears a heavy jacket while the girl wears a thin long-sleeved shirt and is shivering as she escorts Epstein to a vehicle and stops to speak with him multiple times after he enters the car.
She then runs back to the house and rings the buzzer. She's let in by a taller woman with black hair that was said to resemble Sarah Kellen, who multiple girls have said was one of Epstein's assistants.
Prince Andrew spotted at front door of Jeffrey Epstein's NY home in 2010 as three different girls seen leaving the house https://t.co/cvN0U5akt4

— Zachary Stieber (@ZackStieber) August 18, 2019
Less than an hour later, the door is opened again to reveal a third young woman with brown hair exiting. Prince Andrew is seen briefly waving goodbye to her before glancing around furtively and closing the door.
The first and third girls have not been identified.
Johanna Sjoberg said in 2015 that Prince Andrew, who is now 58, inappropriately touched her in Epstein's house in 2001. A year earlier, Virginia Roberts said that Epstein ordered her to have sex with a number of men, including Prince Andrew. She was pictured with him at one point; the photo showed him with his arm around her smiling broadly.
The Buckingham Palace said in a fresh statement: "The Duke of York has been appalled by the recent reports of Jeffrey Epstein's alleged crimes. His Royal Highness deplores the exploitation of any human being and the suggestion he would condone, participate in or encourage any such behavior is abhorrent."
The palace hasn't said how the prince knew Roberts, who the girl was he was seen with at Epstein's house, or why he chose to spend time with Epstein after the financier was convicted.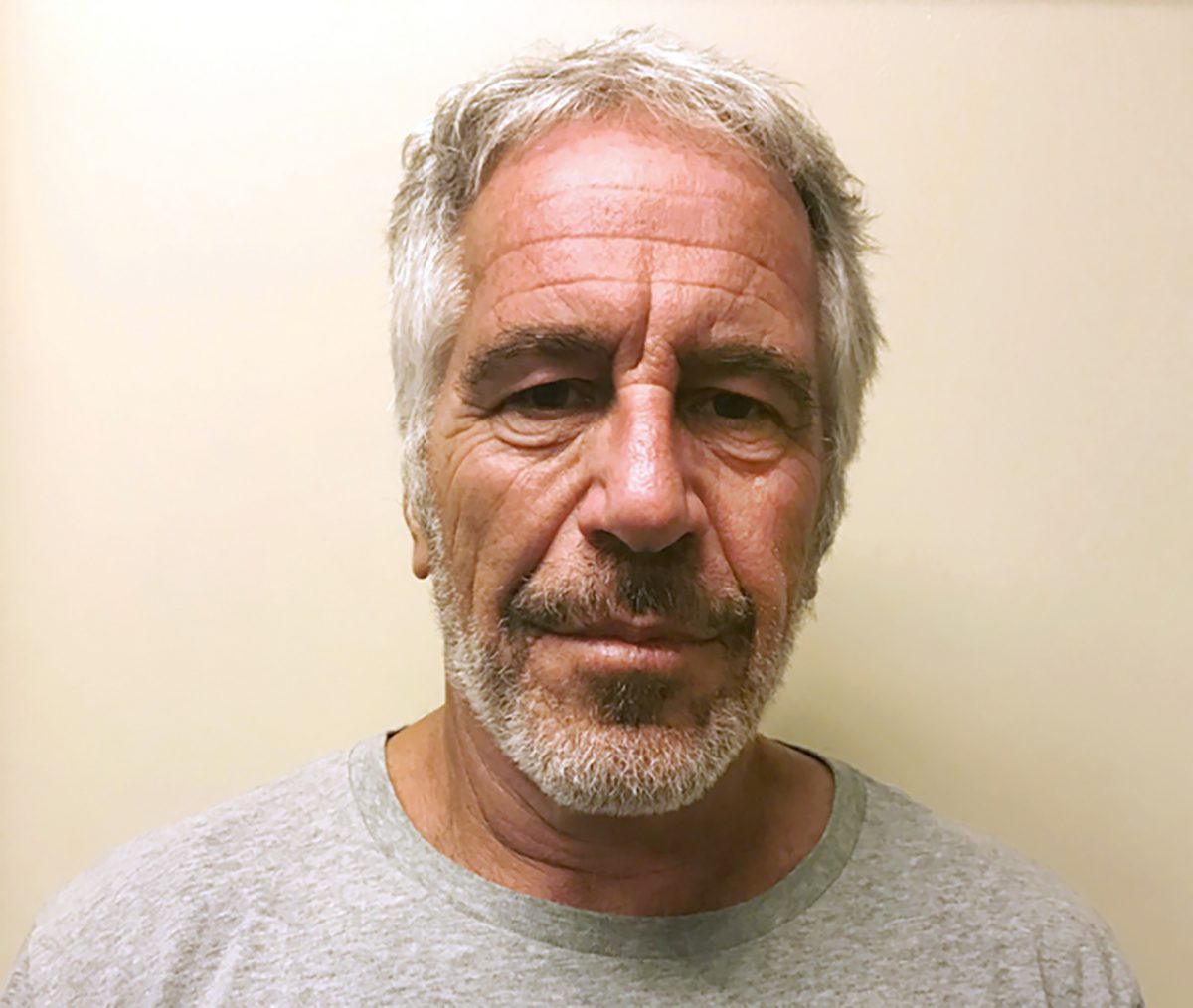 A source told the Mail: "The Prince looked entirely at ease in Epstein's house. When the Prince came to the door I was stunned. He looked totally at ease. He said a few words to the girl, who was very pretty, and then she walked off down the street in the direction of Central Park."
"If I hadn't known it was Prince Andrew, I would have thought he owned the place. He looked so comfortable and relaxed as he stood there at the door," the source added.
"He didn't appear to have a concern in the world as he smiled and waved goodbye to the girl. It was only as the girl walked off that he glanced around the door frame, almost as if to check no one was watching."
The prince was the guest of honor at a dinner at the mansion in 2010, meeting with a host of Hollywood and media figures such as George Stephanopoulos, Charlie Rose, and Katie Couric.
In addition to accusations by at least two girls, the prince was said by Epstein's household manager Alfredo Rodriguez, to have called Epstein weekly at his Florida home in 2004 and 2005.

In 2011, Epstein gave £15,000 to Johnny O'Sullivan, the former personal assistant of the prince's ex-wife Sarah Ferguson, according to a spokesman for Ferguson.
Ferguson later apologized.
"I personally, on behalf of myself, deeply regret that Jeffrey Epstein became involved in any way with me," she told the London Evening Standard.
"I abhor pedophilia and any sexual abuse of children and know that this was a gigantic error of judgment on my behalf. I am just so contrite I cannot say. Whenever I can I will repay the money and will have nothing ever to do with Jeffrey Epstein ever again."