An Arkansas woman was shot in the face with a crossbow after stepping in front of her 14-year-old son and 15-year-old nephews.
Janet Partain said that she went to the home of her neighbor, 34-year-old Joseph Avellino, to confront him about stolen property.
"I told him, Joseph I don't want you on my property no more, this and that. And he was like, 'Well I'm going to shoot ya'll,'" Partain told WREG.
Partain said that Avellino produced a crossbow and pointed it at the teens.
"(He) was pointing the arrow at them and he fired a shot at one of them, and I pushed them out the way and I got hit," she said. "I think I was in shock because once I got hit I said, 'I can't believe you almost shot that kid.'"
Partain then hopped in her car and drove herself to the hospital.
"It was an odd sight to see someone with an arrow in their face and they're still conscious and talking to me," said Capt. Jeff Nichols with the Cross County Sheriff's Office
A picture shows a visible scar underneath Partain's left eye with stitches inserted to hold the wound together after treatment.
A day after being shot, she was recovering in the hospital. "My face is throbbing and I can't shut one of my eyes," she told WREG.
The Cross County Sheriff's Office said that Avellino was arrested on Feb. 11 after getting a call about the incident.
"Deputies ascertained that the victim was shot in the face with a crossbow after an altercation," the office stated. Avellino was charged with first-degree battery and three counts of endangering the welfare of a minor, all felonies.
Arkansas woman shot in face with crossbow in Wynne https://t.co/oIQ8YGoZwG pic.twitter.com/QkXREAe6MV

— THV11 (@THV11) February 13, 2019
Man Found Guilty of Attempted Murder With Crossbow
A British patient who wrongly blamed a doctor for his father's death has been found guilty of attempting to murder the GP with a crossbow.
A court in St. Albans, England, found 46-year-old Mark Waterfall guilty in a three-day trial that weighed evidence, including testimony, that the accused shot Dr. Gary Griffiths after declaring "You killed my father, I am going to kill you."
The crossbow bolt did not do lethal damage to the GP, according to a BBC report, because the doctor's untucked shirt affected the trajectory of the projectile as it penetrated his abdomen.
Five days before the defendant shot Griffith, the GP had treated his father, Terence Waterfall, who complained of breathlessness. Griffith referred the father to a hospital to drain fluid from his chest, at which point it was discovered the man had a tumor in his lung. The following day, the father died.
The court heard that Waterfall, who suffered from an eating disorder and depression, blamed Griffith for his father's death, according to a report in The Times.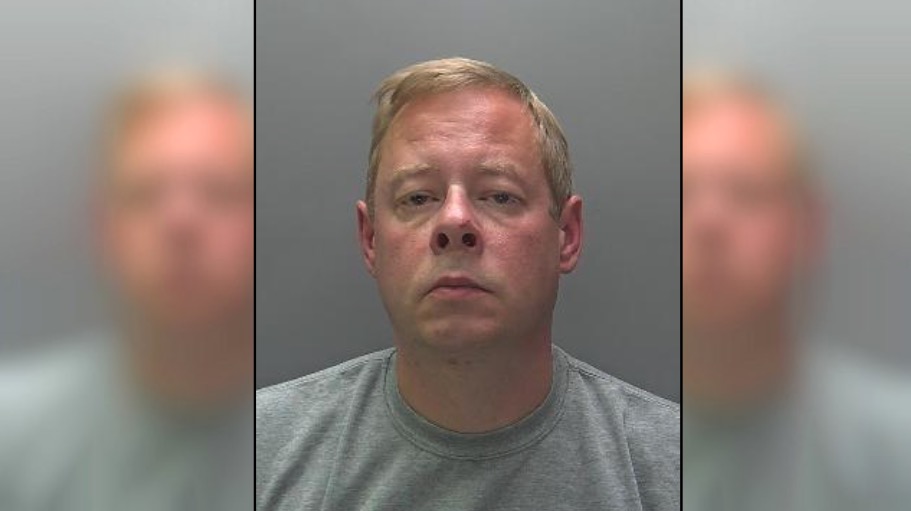 During the trial, the South Oxhey, Hertfordshire, man admitted to a charge of wounding with intent and on Jan. 8 was found guilty of attempted murder.
"I can't even get that right," lamented Waterfall, according to court testimony cited by the paper, after the wounded doctor pulled the crossbow bolt from his stomach and confronted the would-be killer.
"I tried to persuade him to go to the police station round the corner," Griffith said, according to BBC, adding, "I said I will come with you." The wounded doctor, who followed Waterfall out into the parking lot of the Suthergrey House Medical Centre in Watford, said his attacker claimed the GP had "murdered" his father. Griffiths also told the court that when Waterfall realized he had failed in his bid to kill him, the defendant looked "dejected."
Waterfall claimed during the trial that when he entered the clinic on July 10 with a concealed crossbow, pointed it at the doctor and fired, he did not intend to kill but only to "scare Dr. Griffith."
His sentencing was expected in February, with the judge saying the accused would face "significant" punishment.
From NTD News