A woman was arrested and charged with public intoxication after officers pulled her over as she drove through the outskirts of a rural South Carolina town in an electric toy truck.
According to the Tribune, Megan Holman, 25, was inside the silver Power Wheels truck, complete with chrome wheels, as she drove it down Playground Road in the town of Walhalla on June 10.
She told police she was pushing the truck as part of her training to become a wrestler, according to some reports.
WSPA reported that she was pushing, not driving the truck.
Video footage, along with photos, show the tiny truck on the side of the highway, as a woman stands nearby next to a police car.
One video was posted on Youtube by Travis Watkins.
"This is a woman driving down the road in Walhalla, SC and was pulled over by the Walhalla Police Department," wrote Travis. "She was driving a silver in color Power Wheels battery operated toy truck. Silver in color with chrome wheels. Looks like a classic case of profiling to me."
According to KHQ, the Wahalla Police Chief said Holman was under the influence of a narcotic. She was arrested and charged with public intoxication after being pulled over on North Church Street, which joins Playground Street.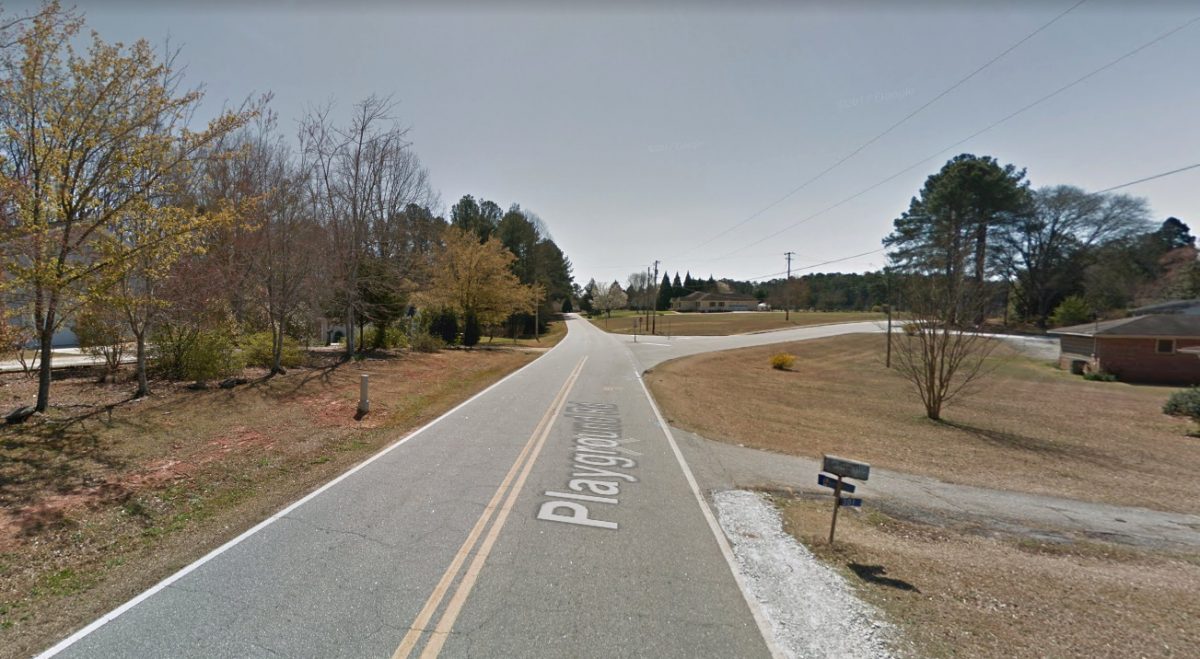 Police had been called out to investigate after a member of the public called in about someone behaving suspiciously.
According to reports, police said that she was about a mile from her house.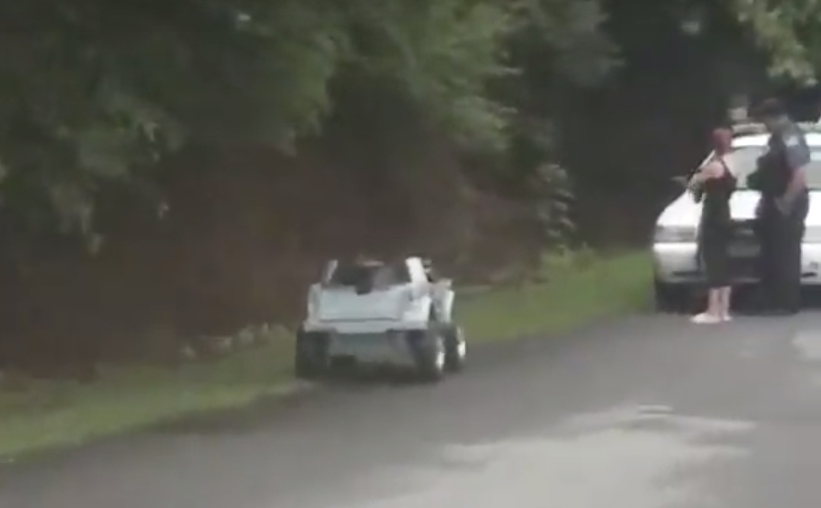 According to the Charlotte Observer, Holman said she was riding the truck as part of a scavenger hunt. According to the incident report cited by the Observer, she said "she wanted to be a professional wrestler like her father and this was how to do it."
She was later released on a personal recognizance bond, WSPA reported.
The story stirred some debate on social media, with some commentators suggesting she shouldn't have been charged, while other people insisted that it wasn't a joking matter.
"She shouldn't be charged for that nonsense," wrote one person.
"Seems harmless," wrote another. "Maybe focus on the drug dealers instead."
"Hey, it's no worse than being stuck behind tractors when you're trying to get to work," wrote another. "I bet that power wheels goes faster!"
But some insisted that it wasn't funny.
"Y'all laughing, but I'm assuming if this dingbat had access to an actual vehicle, we would be singing a different tune. Drinking and driving ANYTHING isn't a joke. She was on a city street. Someone could have hit and killed her. I see the humor, but she apparently shouldn't be drinking if she can't adult properly."
One person who lives in South Carolina said they weren't surprised. "These people drive anything with wheels down here. Lawnmowers, golf carts, Hoverounds, etc. Always see them going to the liquor store on the Hoverounds. Its hilarious. Sooo many people don't have a drivers license."
DUI Statistics
On any given day, nearly 30 people in the United States die in drunk-driving crashes, according to 2017 figures published by the United States Department of Transportation.
This is equivalent to one lost life every 48 minutes or just over 10,000 deaths per year.
According to the Centers for Disease Control and Prevention (CDC), of the 1,233 traffic deaths among children ages 0 to 14 years in 2016, 214 (17 percent) involved a driver operating under the influence of alcohol.
More than 1 million drivers were arrested in 2016 for driving under the influence of alcohol or narcotics.
Deaths due to drunk-driving have fallen by a third in the last three decades, the Department of Transportation notes.
This article was updated to reflect the fact that the suspect was charged with public intoxication and not with DUI, as first indicated.