A female body was recovered from a collapsed cave near San Bernardino, California, after a woman noticed a human hand sticking out of the dirt and alerted authorities.
Deputies from the Twin Peaks Sheriff's Station were notified of the body at about 7:19 p.m. on Thursday, Oct. 19.
UPDATE: Body removed from Crestline cave collapse site, determined to be female https://t.co/BYcowwkLrr pic.twitter.com/Z1vzDmoX8F

— ABC7 Eyewitness News (@ABC7) October 21, 2017
The woman who noticed the hand contacted the San Bernardino County Fire Department and led the firefighters to the location close to an old glass bottle dump near Scenic View Drive and Highland Drive. Then she left, without giving her name, the sheriff's station stated in a press release.
The deputies reached the scene at about 7:30 p.m. and found a small cave dug into the hillside. They saw the hand and notified the coroner's office.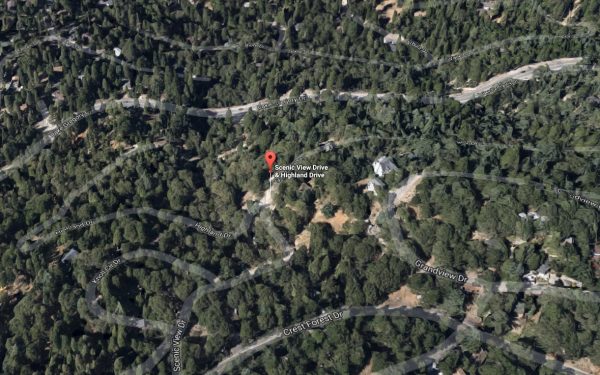 "Although the circumstances surrounding the person's death is still under investigation, it appears a portion of the cave collapsed and buried the subject," the sheriff's station stated. "Due to the possibility of the cave further collapsing on investigators, a specialized recovery effort will take place to remove the body."
Investigators couldn't identify the woman. They even initially thought the body was male.
The body was recovered the next day. The coroner will perform an autopsy and attempt to determine the woman's identity and the cause of death.
The woman was Caucasian or Hispanic, dressed in a white plaid style shirt and blue jeans with a baseball cap.
Police would now like to talk to the woman who first discovered the body. They're also asking anybody with information about the case to contact the Twin Peaks Sheriff's Station (909) 336-0600). Callers wishing to remain anonymous can call the We-tip Hotline at 1-800-78-CRIME (27463) or you may leave information on the We-Tip Website at www.wetip.com.