A woman in Arlington, Texas, was killed on Thursday, Aug. 1, after apparently being hit by a stray bullet when a police officer opened fire on a dog running at him, officials said.
The officer and other emergency personnel had been sent to investigate a report that a woman had passed out in a grassy area, Arlington police said in a statement.
The officer found the woman lying on the grass with a dog nearby. When he called out to her to check on her condition, the dog began running toward him and barking, police said in the statement.
"As the officer called out to the woman repeatedly concerning her welfare, the dog began to run towards the officer while barking. The officer retreated backwards from the running dog while drawing his duty firearm," police said.
"The officer discharged his firearm multiple times towards the dog. After the shots were fired, the woman yelled out and it was apparent she was injured."
She was taken to a local hospital and pronounced dead. Preliminary information shows she was struck by gunfire from the officer, according to the police. Her identity will be released after the next of kin have been notified.
"Preliminary information leads investigators to believe the woman was struck by gunfire from the officer," the police statement said.
The shooting in the city of about 400,000 people was captured on the officer's body camera, and that footage will be part of the investigation.
A representative for the city could not be reached for comment late on Thursday.
Stray Bullet
A 4-year-old Alabama girl died on Wednesday, July 31, when struck in the head by a stray bullet from a gunfight taking place outside her home.
Jurnee Coleman, who lived in Birmingham, Alabama, was in the kitchen on Sunday, July 28, at about 10 p.m. A fight broke out between two men just outside her home on Joppa Avenue in Marks Village public housing community in Gate City. Several shots rang out, and a stray bullet struck her head.
One of the gunmen, Raymond Shine, 38, was arrested on Monday at 1 a.m. He was charged on Tuesday for the attempted murder of the male victim involved in the altercation and also charged as being a certain person forbidden to possess a firearm. This verdict stemmed from 2006 when Shine was involved in another shooting. Since Jurnee has died, Shine is also charged with her death.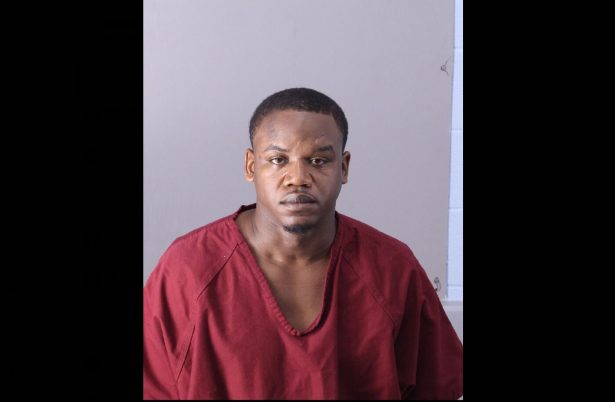 By Alex Dobuzinskis
The CNN Wire and NTD News reporter Victor Westerkamp contributed to this report.