An Indiana woman who entered the U.S. Capitol on Jan. 6 was sentenced to jail time on Tuesday, marking the second time this month that the judge has gone further than prosecutors' sentencing recommendations.
U.S. District Judge Tanya Chutkan, an Obama nominee, sentenced Dona Bissey to 14 days in jail about a week after sentencing Matthew Mazzocco to 45 days in prison.
In both cases, prosecutors recommended no jail time after the defendants pleaded guilty to knowingly entering or remaining in any restricted building or grounds without lawful authority.
Neither Bissey nor Mazzocco were accused of violence but Chutkan said their actions after Jan. 6 led her to go beyond the recommendations.
In Bissey's case, the judge took issue with her going onto social media and posting pictures from the breach, including a series of photographs on Facebook after Jan. 6 celebrating what had happened.
"This really happened! Anna Morgan-Lloyd took the photo," Bissey wrote in the caption accompanying one image, according to court documents.
Morgan-Lloyd, a friend of Bissey, was sentenced to probation on June 23 after pleading guilty to the same charge Bissey and Mazzocco later did.
U.S. District Judge Royce Lamberth, a Reagan nominee, sentenced Morgan-Lloyd.
Chutkan said Bissey could have left the protest that developed into a riot when the crowd smashed into the Capitol and that she hoped the sentence would be sufficient to deter Bissey from committing future crimes.
"I don't think probation is going to keep her from ever doing this again," she said.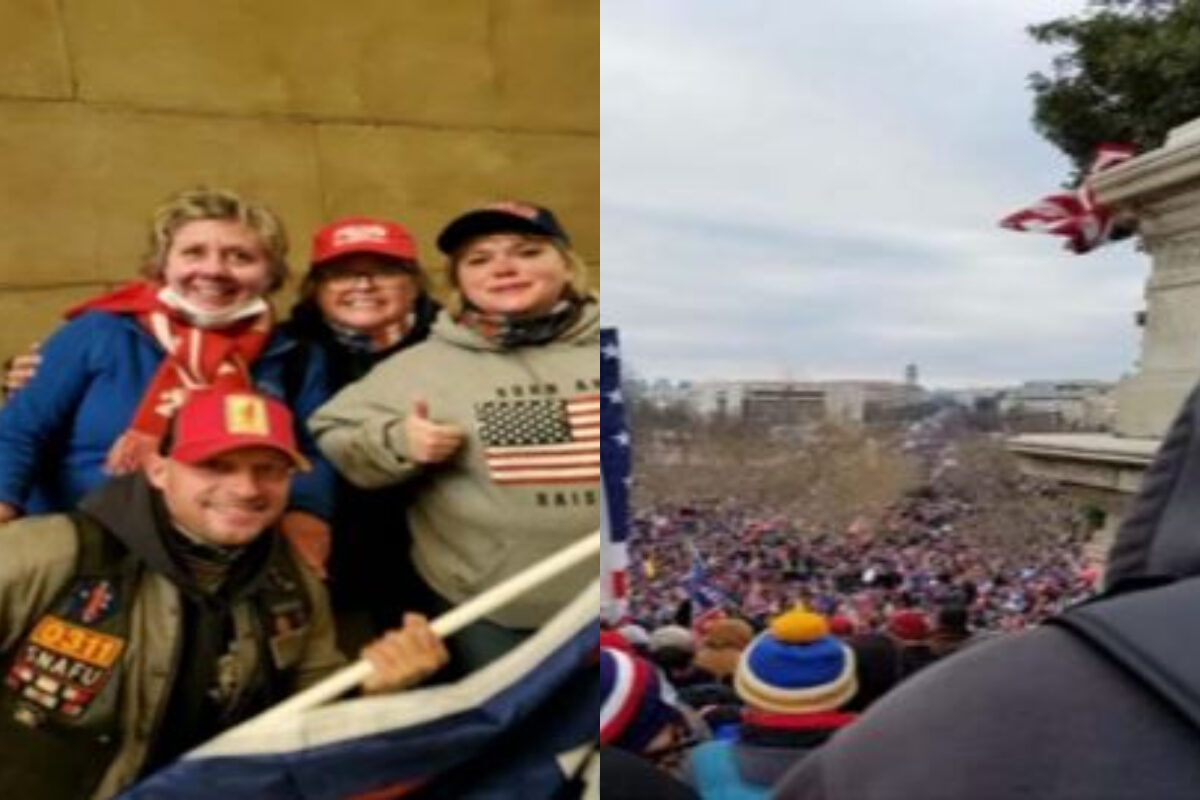 "The fact that she subscribed to bizarre conspiracy theories," did not play a role in the sentencing, she added.
Prosecutors said Bissey was part of the QAnon movement. They had also told the judge they were recommending three years probation after taking into consideration factors such as no evidence linking Bissey preplanning or coordinating what happened with anybody else, including extremist groups, and the lack of evidence linking Bissey to violence or property destruction.
Bissey was arrested on Feb. 26 and released in early March on personal recognizance.
Those few days Bissey spent behind bars in addition to the probation "will serve the goal of specific and general deterrence," one prosecutor said.
A lawyer representing Bissey noted that she spent her life without having interaction with the criminal justice system and said the defendant does not drink, gamble, or smoke. She asked for a sentence including no jail time.
"She's a woman who made a mistake," the attorney said.
"An 18-month term would recognize her husband's dependence on her, acknowledge the collateral consequences she already has faced because of her conduct, ensure she does not suffer from an unwarranted sentencing disparity, and allow her to avoid being confined in an institution during a pandemic while she suffers from a compromised immune system," the lawyer wrote in a sentencing memorandum.