A woman was banned from a Texas Walmart after she rode around the store in a riding cart while drinking wine from a Pringles can, said police.
Police officers were called to the Wichita Falls Walmart on Jan. 11, according to the Times Record News on Jan. 11.
Employees told officers that the woman had been riding the cart and drinking for "several hours" before they called the police, the Times Record News said.
Officer Jeff Hughes told the news outlet that police were told by 911 dispatchers that they were looking for a woman with black pants and a blue jacket.
The report said she had been riding around in the store's parking lot since 6:30 a.m. local time. Police were called there at 9 a.m.
The electric shopping carts are generally reserved for people with disabilities, and officers said she was drinking from a Pringles can.
The woman was discovered at a nearby restaurant. She was then told she was banned from the Walmart.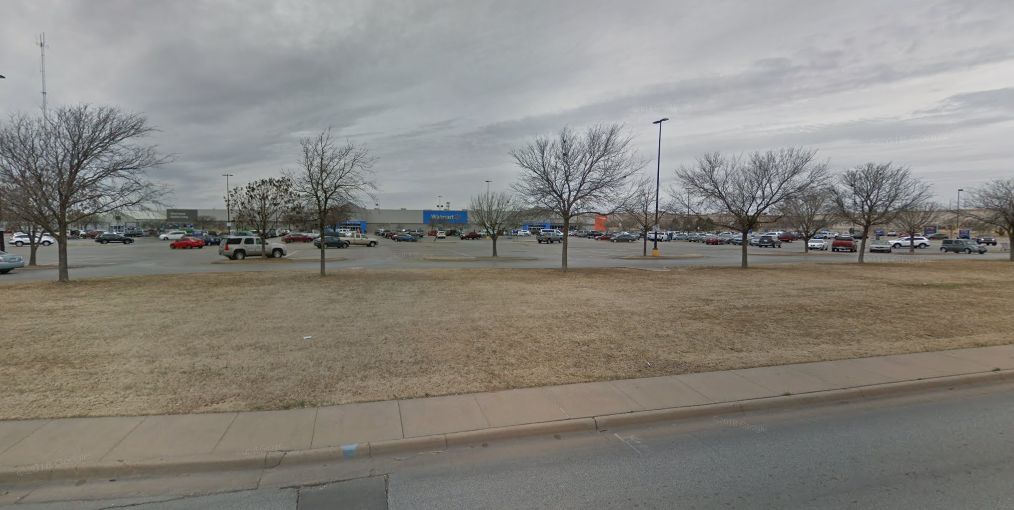 It's not clear if she will face any charges.
Other details about the incident are not clear.
Viral Incidents at Walmart
A 17-year-old Walmart employee apparently quit his job over the intercom at a Canada store last month.
"Attention all shoppers, associates, and management … nobody should work here—ever," Jackson Racicot said over the speaker at the Walmart in Grande Prairie, Alberta.
Racicot then shared the video, where it racked up more than 1,000 shares, comments, and media coverage.
"Our managers will make promises and never keep them," Racicot said to everyone in the store. "Management will try and save money every step of the way including cutting benefits and a full-time associate down to part-time even though he worked 40 plus hours a week."
In the comments section of his video, some praised him but others warned him about backlash from potential employers.
"Pretty sure you're going to go far in life with that level of maturity," one person sarcastically told him in the comments section.
Another commenter was more direct with his criticism.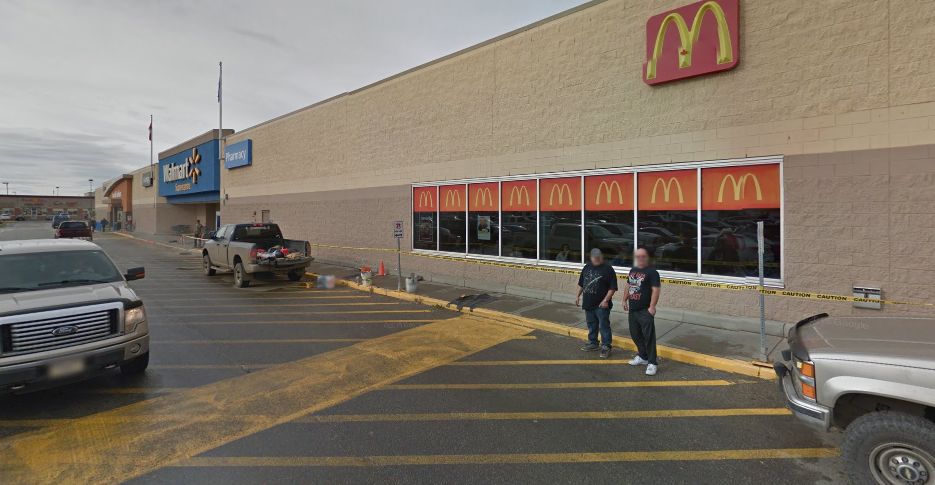 "I've been in the workforce for over 50 years. You end up with some employees that are just plain worthless. You can't always tell from the interview whether someone is going to work out, but I know for sure I would not hire this kid. Good luck to him. I'm sure there is some company looking for a 17-year-old to be the boss," the commenter said.
Added another: "I worked for wal-mart (sic) for 13 years this was a very inappropriate way to quit … I had some managers that treated me badly but I also had my good ones."
5 Men Wanted for Pretend  Fight
Officials are searching for five men who started a "fake fight" at a Walmart in Long Island, ABC7 reported Jan. 11.
It happened at the location on Crooked Hill Road in Commack, New York,  on Dec. 2.
Hundreds of @Walmart shoppers allegedly used as terrified unwitting extras by young men making a social media video. How about the young family that was traumatized in the process? https://t.co/XOKkAQO81o

— N. J. Burkett (@njburkett7) January 12, 2019
"It was the scariest thing that I've ever experienced," shopper Tim O'Neill said. "My kids were crying. They still are having nightmares over it."
Police said the men were creating a video in the store without a permit.
Officials are now offering a $5,000 reward, Newsday reported.
According to New York state law, an individual may be charged with unlawful assembly for gathering "for the purpose of engaging or preparing to engage with them in tumultuous and violent conduct likely to cause public alarm, or when being present at an assembly, which either has or develops such purpose, he remains there with intent to advance that purpose."
Walmart, Target Sued Over 'Made-in-China' Toys
The viral video isn't the only bad news that Walmart has received this week.
Target and Walmart were sued by the New York Attorney General's Office for selling Chinese-made toys that had 10 times the legal limit of lead, according to the AFP news agency on Dec. 12.
"No parent should have to worry that their child's toy may be toxic. As we allege, these companies imported and sold toys with dangerous levels of toxic lead," New York Attorney General Barbara Underwood said in a statement.
The lawsuit said that the companies sold thousands of Cra-Z-Jewelz jewelry kits in 2015 and 2016 before a recall was issued.
Target and LaRose Industries imported the jewelry kits from China from August 2015 until April 2016.
Walmart said it removed the toys after the recall was issued.
"We take our customers' safety seriously and require our suppliers to meet all safety standards," the firm said in a statement to AFP.