The ISIS terrorist group is losing one of the last strongholds of its proclaimed "caliphate," as coalition forces reach the final stages of pushing it out of the city of Raqqa in Syria.
Raqqa was the group's last major stronghold, following its recent loss of Mosul in Iraq. The terrorist group is now being pushed into the Euphrates River Valley, and its self-proclaimed state is ending.
According to Drew Berquist, a former intelligence officer and editor-in-chief of OpsLens, ISIS was well aware that "these two capitals would fall and they needed to branch out." The terror group had sent members into Libya, Yemen, other parts of Africa, and Europe.
For ISIS, being pushed out of Raqqa and Mosul means "they're going to have less funds coming in, less command and control infrastructure," said Berquist. He added that it also "crushes their will," and this will likely weaken their resolve to fight in the region.
This may not be absolute, however. According to Robert J. Bunker, adjunct research professor at the Strategic Studies Institute at U.S. Army War College, "The caliphate is literally being torn to shreds—but ISIS will wear it like a martyr's shroud for ongoing propaganda and recruitment purposes."
ISIS will have "bragging rights," he said, that it took a coalition of nations and factions backed by the United States and Russia to topple their regime, and they'll likely use this to recruit terrorists.
Bunker noted, as did Berquist, that ISIS had "seen their territorial demise coming and have been physically and ideologically planning for it." Bunker said this may mean that the group was moving personnel and financial resources out of the region with this in mind.
Bunker said that ISIS may go underground, taking the form of an insurgency in Syria and Iraq, and try to launch terrorist attacks against the West while looking for regions with weak governments where it can again establish control.
He added, however, that the U.S. military will likely continue to fight ISIS wherever it tries to take power. He said, "The U.S. will follow them—unless, of course, Russia or some other regional power has allies in the area and they go after ISIS themselves."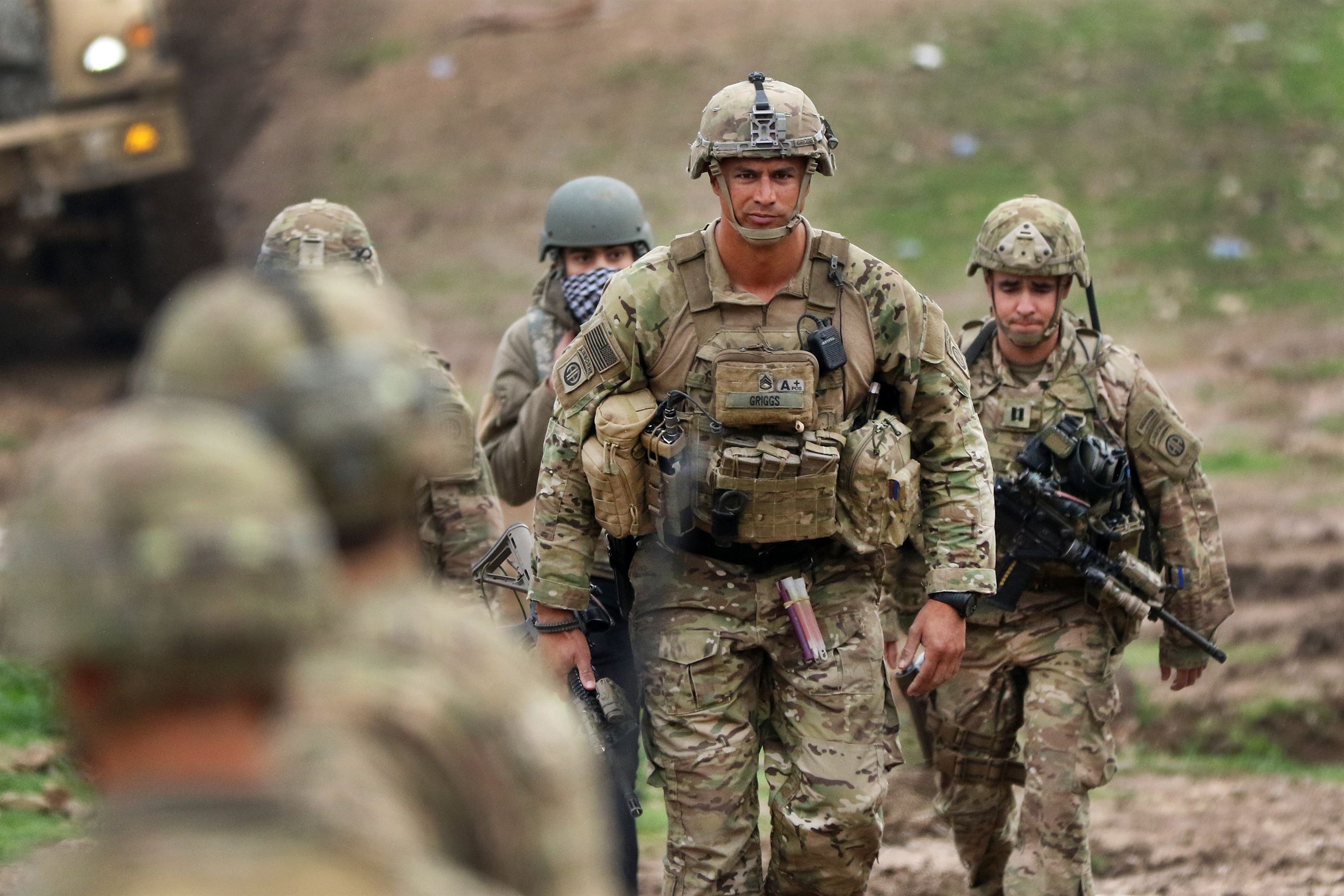 Examples of this were already seen on Oct. 16, when the Pentagon's DoD News reported that U.S. forces had killed "dozens of ISIS members" during strikes on ISIS training camps in Yemen, coordinated with the Yemeni government. The report noted that "Yemen has been a hub for terrorist recruiting, training, and transit."
Berquist said that as ISIS loses Raqqa, its many fighters may flee or surrender, while some remnant groups will continue to fight in a less organized fashion. He said it will be difficult for ISIS to launch any coordinated attacks unless it can re-establish a base of power.
The largest threat from ISIS, Berquist said, will likely be the members who infiltrated Europe with the migrants. "A lot of them are facilitators, recruiters, not the ones pulling it off themselves," he said. "Those are the tough ones to take down."
He noted reports that police in the United Kingdom had identified 20,000 people known for their extremist views, but added that that only includes those who authorities are aware of, and "that's just one location."
Chief of Staff General John Kelly said, during an Oct. 12 White House press briefing, "This cancer of terrorism, as we crush it in the caliphate, as you all know, is moving in other directions to include the West into Western Europe."
Kelly said, however, that the "United States of America will stand with any country against terrorism."
The Fall of the 'Caliphate'
The eventual collapse of the ISIS "caliphate" was inevitable, according to Max Abrahms, professor of political science at Northeastern University.
Abrahms, who has dedicated much of his research to the use of violence by terrorist organizations and political regimes, says the use of violence against civilian populations is a fast track to self-destruction.
Since ISIS—also called the Islamic State—declared its caliphate in 2014, Abrahms said, "I predicted hundreds and hundreds of times the implosion of the Islamic State, because this is a group that behaves in a manner that will doom a militant group."
He noted that many think tanks have been proven wrong in their analysis of ISIS, as some said its use of violence against civilians, its propaganda videos with gory violence, and its strict and brutal methods of control were deemed as strategic.
"The think tank community was so slow to figure out what was going on," he said. "The problem is not just that Islamic State used violence—many militant groups use violence. The problem is that Islamic State didn't know how to use violence."
"It just tried to kill anybody, all over the world. And this basically united the world against the group," Abrahms said. "But the think tank community, for years, since June 2014, has been lauding every decision of Islamic State as strategic. Groups that use violence in this fashion have historically paid a steep price."
The defeat of ISIS was accelerated under the Trump administration, which removed red tape from the battlefield and established a clear mission to kill terrorists. Defense Secretary Gen. Jim Mattis said in May that the United States had switched to "annihilation tactics" against ISIS, and that "our intention is that the foreign fighters do not survive the fight to return" to their home countries."
Vice President Mike Pence said during an Oct. 13 press conference that "thanks to the president's leadership, ISIS is on the run."
Berquist says the strategy has made a difference, but a major boost to U.S. forces and allies was the "attitude and mindset" that President Donald Trump brought to the war. He said troops have gotten behind the Trump policy of "America first," and that for troops on the ground, "the focus is shifting much more back toward 'let's just do the job, let's do the mission.'"
"The operators on the ground want to get stuff done," Berquist said, noting that much of the bureaucracy that hampered operations in the past has been lifted.
Returning Order
While ISIS is losing its "caliphate," the conflict in the region may still be long from over. According to Bunker, the retaking of Raqqa from ISIS is just the first step in what will likely be a long and difficult process of stabilizing the area.
Abrahms noted that while ISIS used extreme violence to quickly form its "caliphate," the ideas that drove it may still persist in the region. He said, "Islamic State is just the most vocal group on behalf of a caliphate, but the idea of a caliphate has been around for a long time—that dream is not going away. The idea of having sharia law is not going away with the end of the Islamic State."
He noted that most of the Middle East, and especially Iraq and Syria, have many problems with or without ISIS. "The creation of Islamic State created a short-term confluence of goals among parties who otherwise don't get along at all," Abrahms said.
"So now that Islamic State is getting incised from Iraq and Syria, the other adversaries are likely to clash."
Bunker noted the same problem. "Raqqa was taken by the Syrian Democratic Forces—which is primarily Kurdish with some Arab elements—supported by the United States," he said, noting that in the conflicts among the Kurds, the Iraqi government, and the Shia militias, the different factions are beginning to "position themselves for what comes next."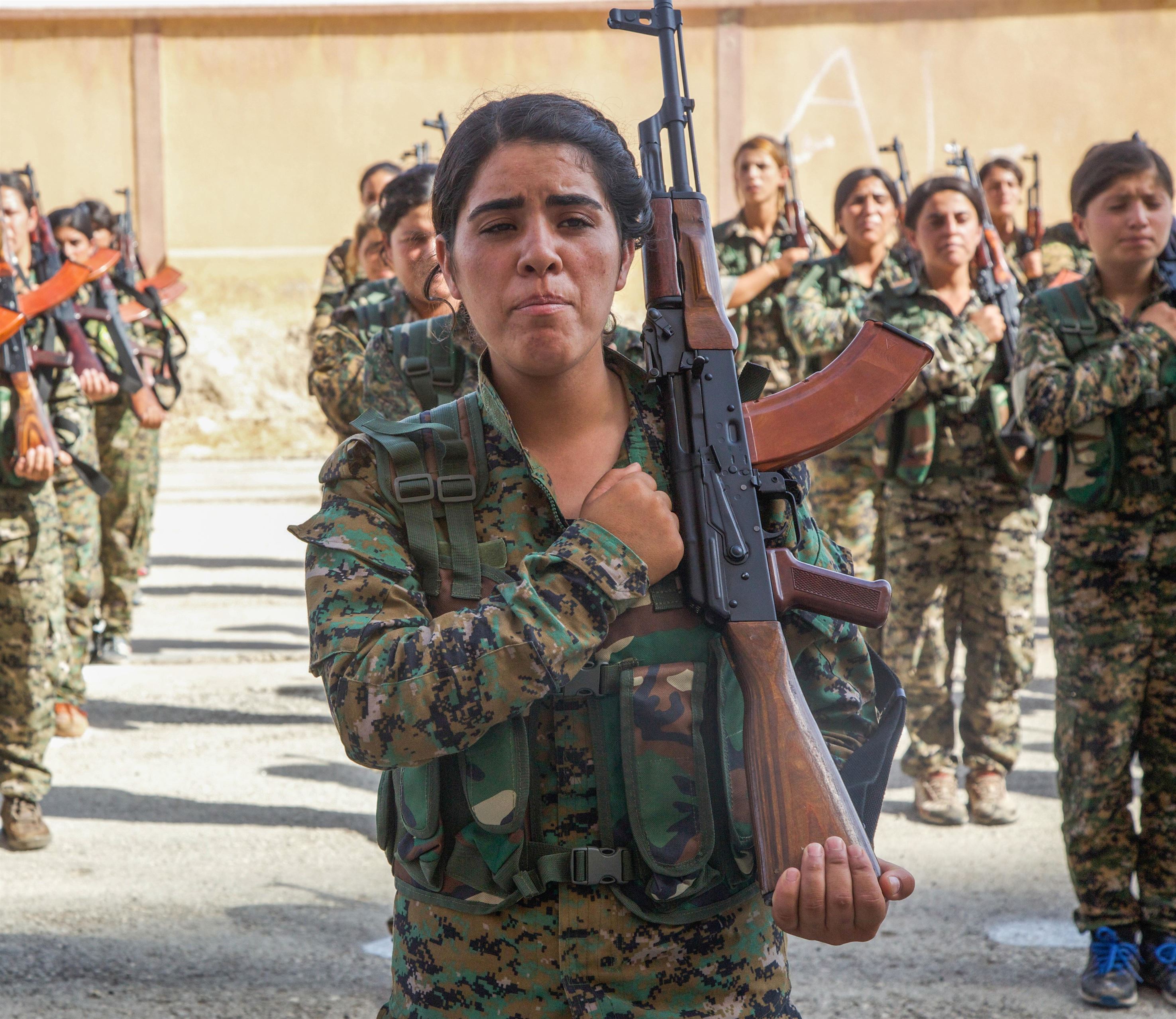 In Syria, he said, the Assad regime—backed by Russia, Iran, and Hezbollah—is beginning to "exert more pressure on the Kurds, as will the Turks and the Iranians, in order to ensure that the Kurds don't get sovereign independence."
Facing this, he said, "The Kurds are likely going to have their hands full—stabilizing Raqqa and other recently seized areas is probably not going to be a priority for them—even more so now that the U.S. is trying to stay out of the Kurdish and Iraqi territorial dispute."
The U.S. government is aware of this looming issue, and the Trump administration is working to help stabilize the region as ISIS falls. Part of this process was detailed by Mark Swayne, acting deputy assistant secretary of defense for stability and humanitarian affairs in the Office of the Assistant Secretary of Defense for Special Operations and Low-Intensity Conflict, during an Oct. 4 hearing.
Swayne said that in Iraq in particular, the U.S. government is working with its partners to stabilize the region and help internally displaced persons return to their homes. He said, "We are working closely with the Department of State, the U.S. Agency for International Development, the United Nations, and our coalition partners on near-term stabilization activities to support the government of Iraq."