The Wisconsin Supreme Court on Monday rejected President Donald Trump's lawsuit seeking to overturn the state's presidential election results.
Specifically, the president's reelection campaign sued to invalidate four groups of ballots cast in Dane and Milwaukee counties, both Democratic strongholds that gave former vice president Joe Biden a lead in Wisconsin.
Those include 28,000 ballots cast by voters who said they were "indefinitely confined" so that they could submit an absentee ballot application without providing a photo ID; some 170,000 absentee ballots cast in person before Election Day with a different application used by those who delivered ballots via mail; about 5,500 ballots where municipal clerks improperly added witness information; and about 17,000 ballots collected at "Democracy in the Park" events sponsored by the city of Madison in late September and early October.
In a 4-3 decision (pdf), the court found that one of the Trump campaign's arguments lacked merit, while the other three were raised way too late.
"The challenge to the indefinitely confined voter ballots is meritless on its face, and the other three categories of ballots challenged fail under the doctrine of laches," conservative Justice Brian Hagedorn, who joined another three liberal justices to form a majority, wrote in the court's opinion.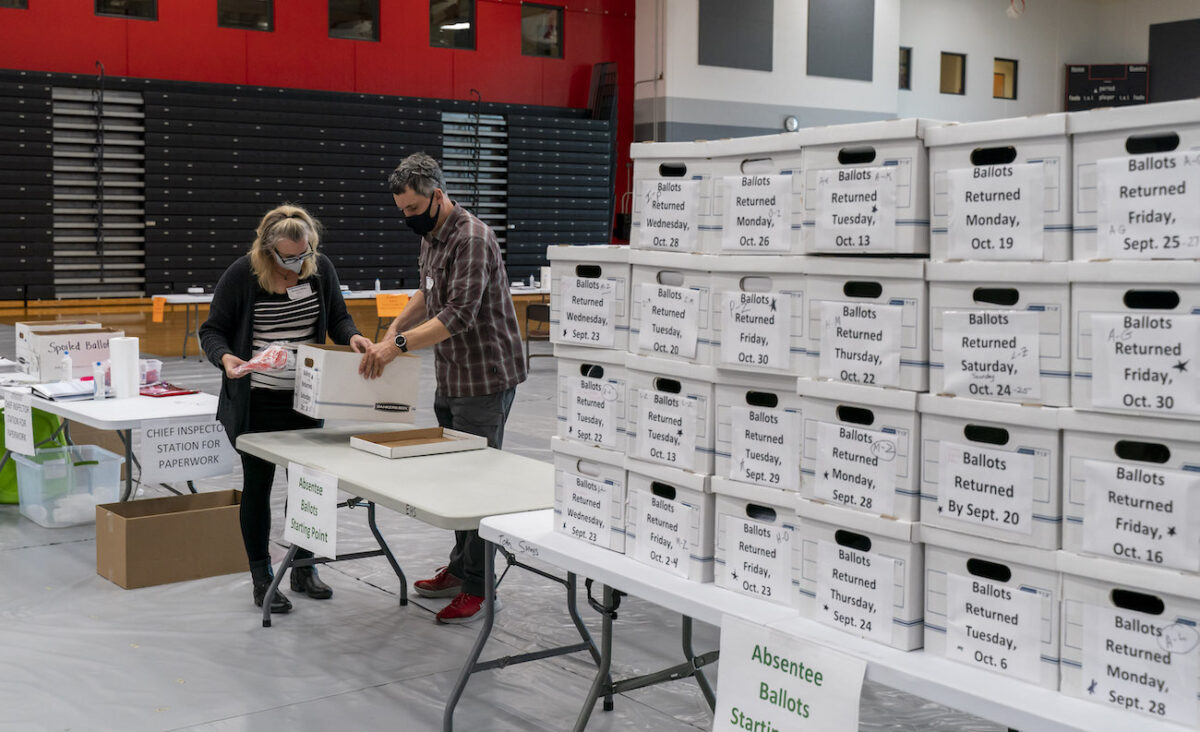 "The [Trump] Campaign is challenging the rulebook adopted before the season began," the majority opinion reads. "Election claims of this type must be brought expeditiously. The Campaign waited until after the election to raise selective challenges that could have been raised long before the election."
The remaining three conservative justices dissented, saying that they believed some practices in this year's election were illegal.
"The Milwaukee County Board of Canvassers and the Dane County Board of Canvassers based their decisions on erroneous advice when they concluded that changes clerks made to defective witness addresses were permissible. And, the Dane County Board of Canvassers erred again when it approved the 200 locations for ballot collection that comprised Democracy in the Park," Chief Justice Patience Roggensack wrote in the dissenting opinion.
"The majority does not bother addressing what the boards of canvassers did or should have done, and instead, four members of this court throw the cloak of laches over numerous problems that will be repeated again and again, until this court has the courage to correct them," Roggensack wrote.
Biden, who claimed himself the winner of the White House race, led Trump in Wisconsin by a razor-thin margin of 0.6 percent, or 21,000 votes. In 2016, Trump won Wisconsin's 10 electoral votes with about 22,000 more votes than Democratic nominee Hillary Clinton.