News Analysis
Allegations of inappropriate political interference in SNC-Lavalin's prosecution and a former justice minister's resignation have the Liberal government reeling. Canada's adherence to the rule of law, which the Liberals have touted, faces a stern examination.
Conflict of interest arising from the intersection of the legal and political systems is one area that bears closer scrutiny. The ramifications are profound, as they could undermine Canada's position vis-a-vis China.
The dominoes started to tremble when The Globe and Mail reported on Feb. 7 that former minister of justice and attorney general Jody Wilson-Raybould was pressured by the prime minister's office to intervene in the SNC-Lavalin case, which she reportedly refused. She was later demoted in a January cabinet shuffle.
In 2015, the RCMP charged SNC-Lavalin, a large Quebec-based construction firm, with bribing Libyan officials to secure government contracts. Criminal prosecution could have precluded SNC-Lavalin from Canadian business for 10 years. The SNC-Lavalin executives responsible for the Libyan incident are no longer with the firm, and its management has been pushing for a "remediation agreement" instead. SNC-Lavalin's stock price is down over 35 percent in the last year, badly underperforming its peers like Aecon and WSP Global.
Obstruction of justice—trying to influence the attorney general to prevent prosecution of SNC-Lavalin—is a crime, but it is permitted for the attorney general to intervene in criminal trials, so long as a public statement is issued in the Canada Gazette.
Prime Minister Justin Trudeau denied that he and his office ever directed the attorney general to make a specific decision regarding SNC-Lavalin, a large employer in Quebec. He welcomed the inquiry from the ethics commissioner.
Wilson-Raybould has been portrayed as the victim. While the opposition parties wanted her to clear the air about her interactions with the Prime Minister's Office (PMO) concerning the prosecution of SNC-Lavalin, she has remained silent, citing solicitor-client privilege.
She was stuck between a rock and a hard place. She resigned—to Trudeau's disappointment—from cabinet on Feb. 12 saying in a statement, "I am in the process of obtaining advice on the topics that I am legally permitted to discuss in this matter." She will continue to serve as MP for Vancouver-Granville.
'Pattern of Dismissal'
There's never a good time for a government scandal. But the timing of the SNC-Lavalin scandal is particularly poor considering Canada's deteriorating relationship with China after Huawei CFO Meng Wanzhou's arrest in Vancouver.
Brian Lee Crowley, managing director of think tank Macdonald-Laurier Institute, says the SNC-Lavalin case is part of a disturbing trend in which Canada's adherence to the rule of law is being questioned. Two relevant cases are the prosecution of Mark Norman, the former Canadian Armed Forces second-in-command, in which the Crown is facing allegations of political interference, and the remarks by John McCallum, Canada's former ambassador to China, who suggested to China that a political deal could be worked out for Meng's release. Those remarks led to his firing.
"To me there's starting to emerge a pattern of dismissal or disdain of the integrity of the legal system which goes right to the heart of rule of law," Crowley said in an interview, adding that it may provide fuel to Beijing to redouble its efforts to bully Canada into letting Meng go.
"I think that China will be looking at this with great interest because it damages our ability to make the rule-of-law argument defence that was the making of Ms. Meng's detention," Crowley said.
The System vs. the Actors
"The attorney general in those situations has a conflict of interest," said Duff Conacher, co-founder of Democracy Watch and adjunct law and politics professor at the University of Ottawa, in an interview. "That's why one of the systemic solutions changes that should come out of this is that the attorney general should no longer be a member of cabinet; shouldn't be a politician."
A day after the Globe published its story, Democracy Watch sent a letter to federal ethics commissioner Mario Dion recommending an investigation into violations of the Conflict of Interest Act.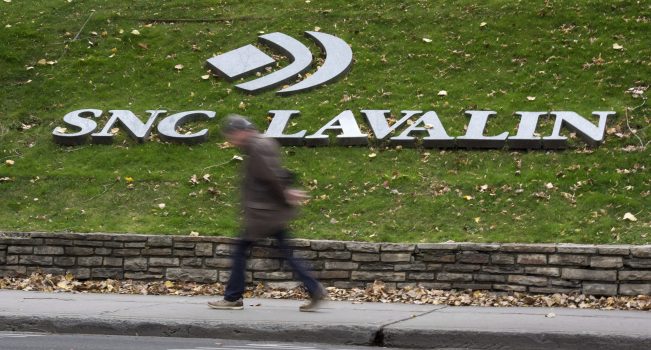 "The system is the real scandal … actually encourages this kind of unethical and illegal behaviour," added Conacher. "We allow the attorney general to step in and stop a prosecution. Why? Why would we allow a politician to step in and stop any prosecution?"
But Crowley wouldn't go that far and believes it would be a mistake not to provide the attorney general with a certain level of discretion on criminal cases, given that any justification for involvement has to be publicly disclosed and in accordance with the law.
"I'm not sure that it would be a better system where the attorney general would be so insulated that important matters of public policy could not be considered," Crowley said. "I think they should be considered as long as it's all open and above board. I think that's where the SNC-Lavalin case fails the test."
The key issue is whether an improper attempt to influence the attorney general has been made. That would properly be a scandal, says Crowley.
But the conflicts of interest were multi-layered for Wilson-Raybould, says Conacher, in that if she said what happened, it would be untenable for her to stay in cabinet.
"That's why the system should not be that way so that the person isn't thinking about anything except what upholds the law," Conacher said.
And the Public Prosecution Service of Canada (PPSC) isn't totally independent either since its head is appointed by the attorney general. The PPSC said the remediation agreement would be inappropriate in the SNC-Lavalin case.
The legal system is open to political influence, as per the "Open and Accountable Government" guide for cabinet ministers—so long as it is not "inappropriate" political control. Conacher finds that unsatisfactory, as any intervention by the attorney general would be for political reasons.
For example, Meng's fate ultimately resides with the justice minister and attorney general who has the final say on her extradition after the legal process has concluded.

Conacher said somebody has to be accountable for those decisions and that accountability should reside within the legal system, not the political one.
"The way to do that is remove ministers from making law enforcement decisions," he said.
It remains to be determined whether or not Wilson-Raybould, as justice minister and attorney general, was pressured by the PMO. A full statement from her about the events leading to her demotion and resignation is eagerly awaited.
"She's seeking legal advice about what she can say, so for me, it deepens the suspicion that I think properly hovers over this whole transaction," Crowley said. "It's smelling worse and worse."
Correction: A previous version of this article inaccurately reflected the Feb. 7 Globe and Mail article's reporting on the January cabinet shuffle involving former justice minister Jody Wilson-Raybould in relation to the SNC-Lavalin case. The Epoch Times regrets the error.
Follow Rahul on Twitter @RV_ETBiz