IRVINE, Calif.—Just over a decade after its closing, Wild Rivers water park reopened its doors for a soft opening on July 14, with a park area 50 percent larger than the original version.
Located at the southeast corner of Orange County's Great Park, the new park is now open daily from 10 a.m. to 8 p.m. However, a few attractions, restaurants, and some landscaping at the park are still being completed.
"Guest feedback has actually been really amazing during our soft opening," Wild Rivers director of guests experience Eric Gieszl told the Epoch Times. "We are a complete water park experience right now, but it's also just setting the expectation that there is still some work going on behind the scenes."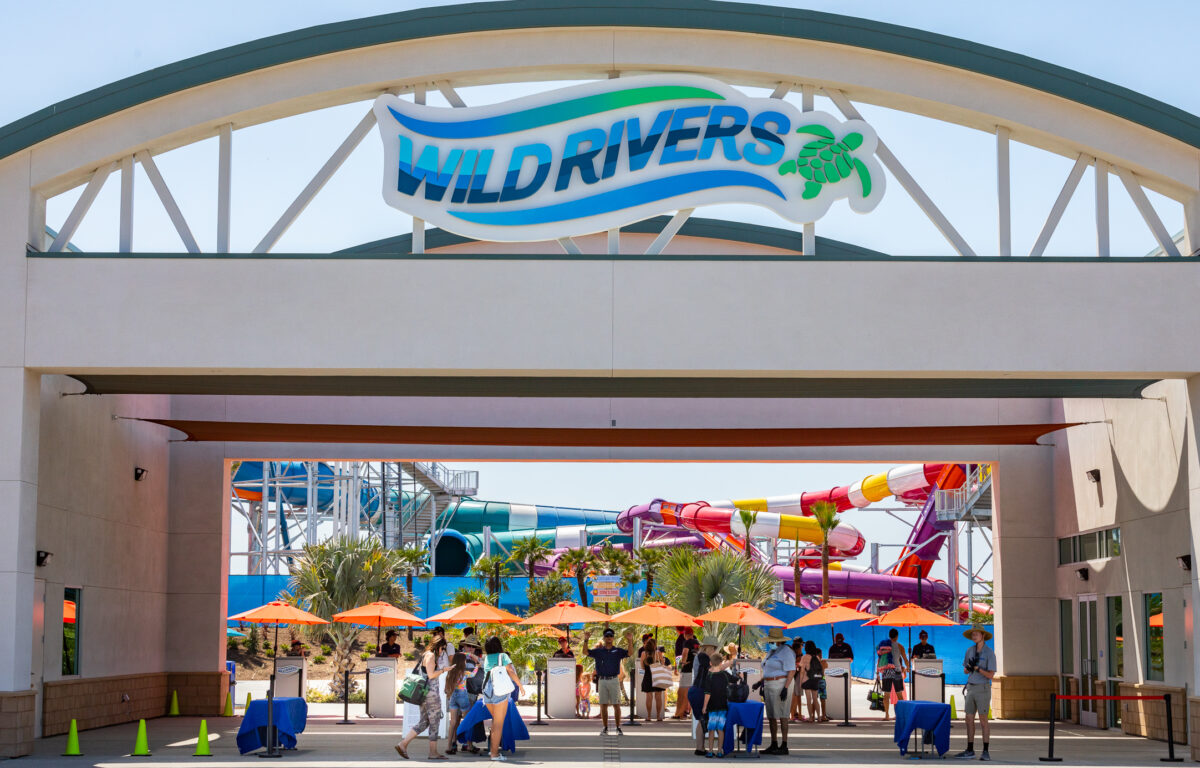 The 20-acre park features three restaurants and 20 water attractions with water-saving technologies, ranging from the high-speed thrills of tall water slides, to the lazy river that takes guests on a comfortable 15-minute circle around the park area.
Younger children aged 6 and under can enjoy supervised water-infused fun at Cooks Cove, where small slides and fun obstacles are doused with water from a giant bucket overhead that turns over every few minutes.
"That slide was fun!" a group of middle school boys responded after being asked about their experience on one of the larger waterslides. "But we haven't been on that [one] over there yet!"
As the group rushed towards the stairs leading to the top of the Bora Bora Boomerango water slide, a circular inner tube able to hold 6 individuals slid across an open rampway dominating the skyline view of the western edge of the Great Park.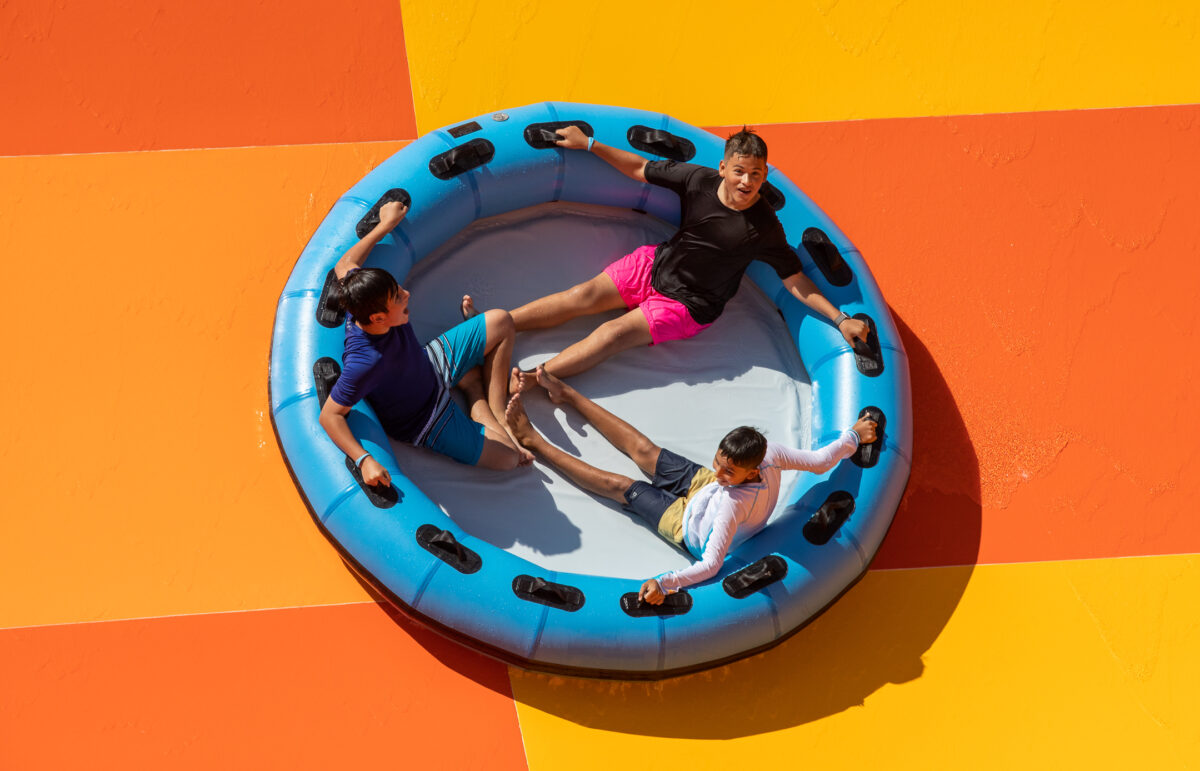 "These slides are larger and bigger than really anything in the immediate area," Gieszl said. "Our guests can expect a larger, grander experience here."
The original Wild Rivers water park opened in 1986 on the former location of the Lion Country Safari attraction and closed in 2011.
It was known as the biggest employer of youth in Orange County during its time. The water park continues to pride itself on its employment opportunities, with some of the park's original employees even returning to work at the new Wild Rivers.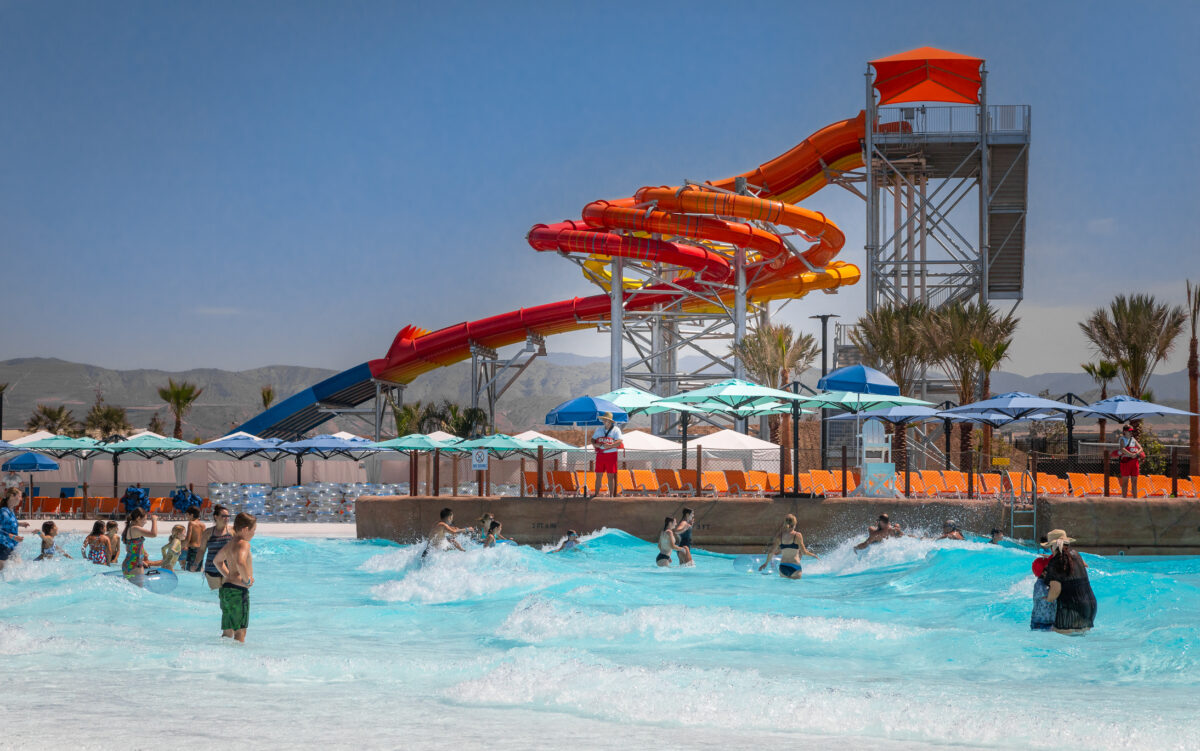 "This is the first job for many of the kids that work here and their first-time taking home a paycheck, and there's a lot of excitement around that," Gieszl said.
"It's teaching them really valuable skills, how to work with other people but also work with the public how to handle different situations. These are skills that set them up for the rest of their lives," he said.
A group of teens could be seen working in guest services greeting people who had gathered to lounge under the shade of cabanas. Other guests waded towards the waters of Shaka Bay—a 25,000 square-foot wave pool.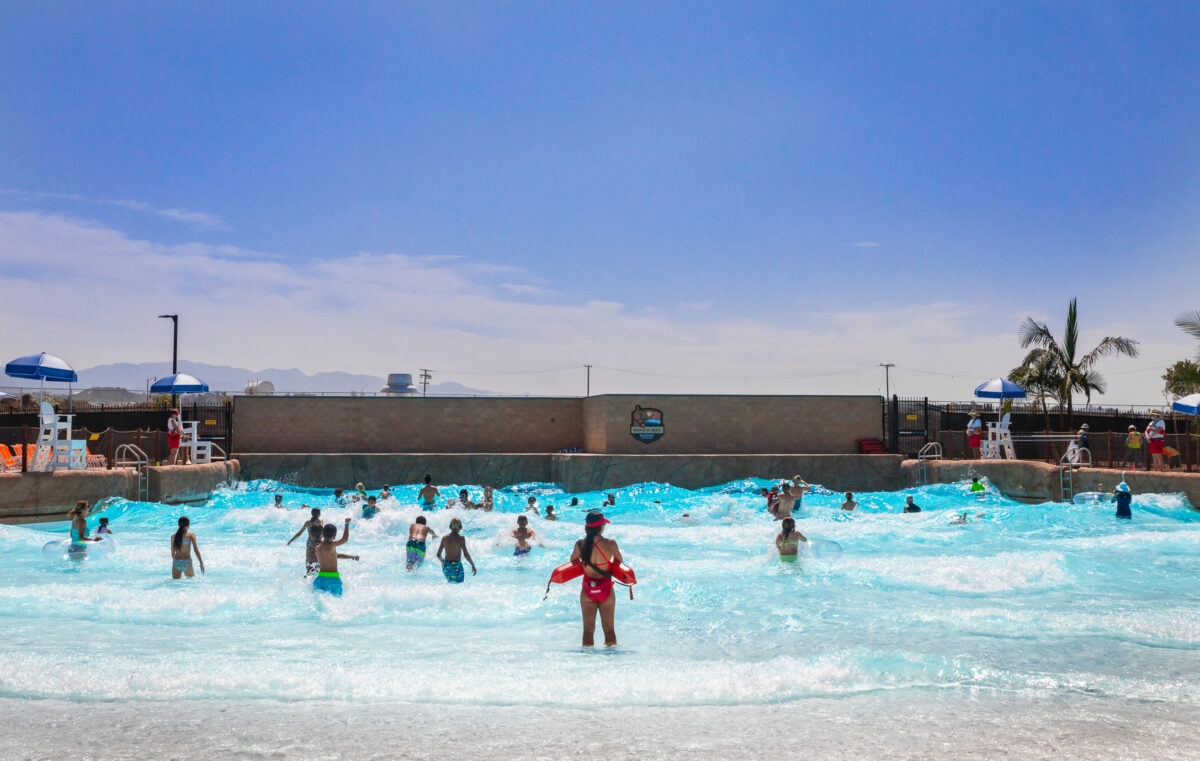 "So this wave pool is much larger than our last Wild Rivers location where we had two," Geizel said. "It has the technology to run a variety of different wave patterns, but we've selected the one that we felt was best for the guests, and they absolutely love it."
At Shaka Bay, water park guests are invited to swim, bounce in an inner tube, or even attempt to body surf in the waves. Nearby, upcoming restaurants offer food options ranging from healthy salads to carnival desserts like funnel cakes and churros.
The official grand opening of the park is planned for August.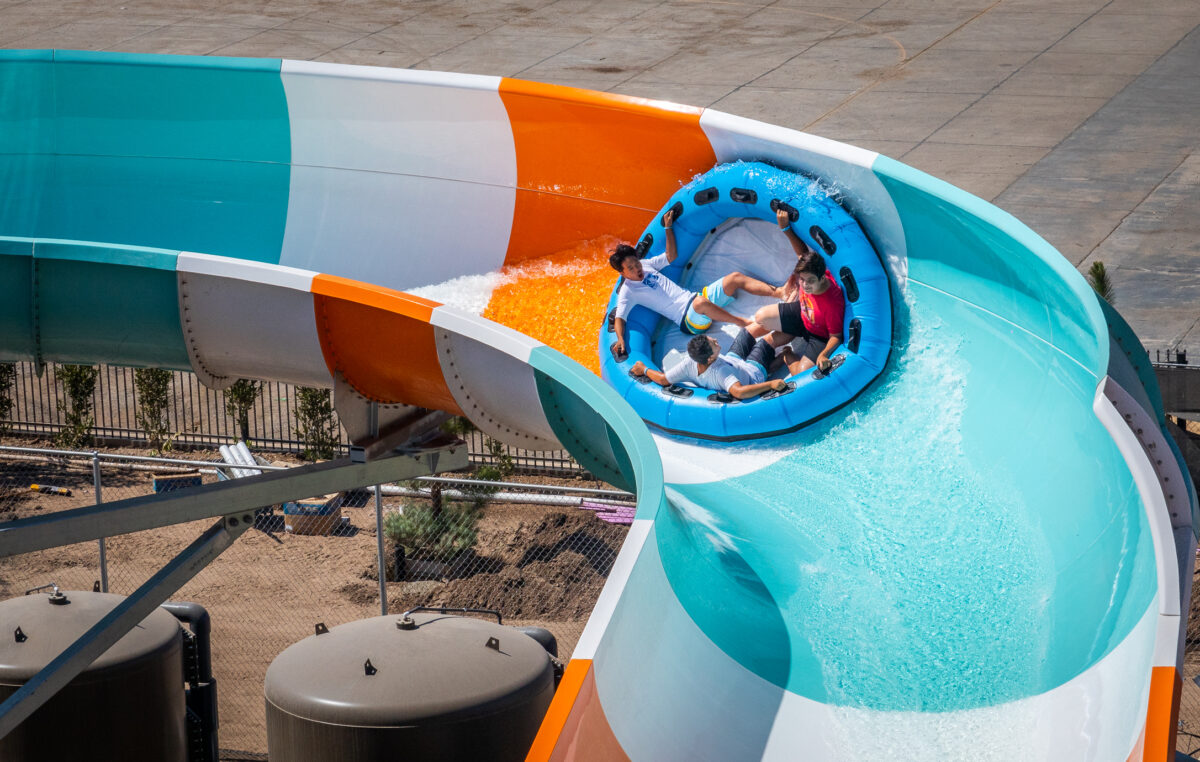 "I expect the grand opening to be even better in part because the few remaining things will be all open," Geizel said. "So I have high expectations."
The park will continue to be open daily through mid-August, and then it will be open on weekends only through September. Admission is $65 for adults if ordered ahead of time online and $75 at the park. Children 3 and over are $40, while younger children and seniors 62 and older are free.