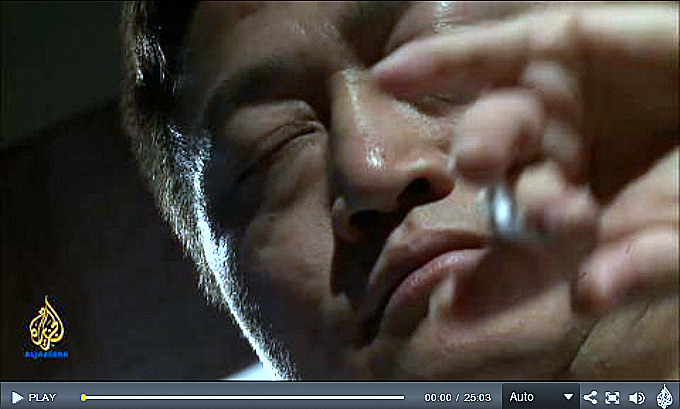 The recent closing of Al Jazeera English bureau in Beijing had more to do with the Arab Spring movement than with Melissa Chan, according to a Chinese writer.
Al Jazeera's correspondent Melissa Chan was forced to leave China when Chinese authorities refused to renew her press credentials and visa earlier this month and refused to allow Al Jazeera to send a replacement. The Foreign Correspondents Club of China said it was appalled by Chan's expulsion.
He Qinglian, a prominent Chinese author and economist living in the U.S., said in her latest article that the hostilities between Beijing and Al Jazeera are not about Chan. The true reason for Chan's expulsion from China has to do with the changing relationship between Al Jazeera and Beijing from "friends and role models" to "enemies."
Al Jazeera was viewed by Beijing as an ally because of its strong anti-U.S. stance, He Qinglian said. This friendship lasted until the 2011 Arab Spring movement, according to He. During the spring of 2011, Al Jazeera, known as the "CNN of the Arab world," reported on the revolution that Beijing so despised, and stood on the side of the protesters.
At the time, Ezzat Shahrour, Al Jazeera's chief correspondent in Beijing, wrote a blog post titled, "Ten thousand questions an Arab man has for Chinese media." Shahrour said, "Through Chinese media reporting of the Libya incident, the world can clearly see the crumbling credibility of Chinese media, lacking a sense of responsibility and conscience that media must have."
Following Chan's expulsion, Chinese state media Xinhua Net published an article, saying, "The resignation of the Al Jazeera director is possibly related to the CIA."
NetEase, a Chinese Internet company that operates the popular web portal 163.com, also criticized Al Jazeera—from its funding sources to its perspective on news—in an article titled, "Al Jazeera Pretending to be Independent."
He Qinglian said in her commentary: "Distancing itself from universal values, the Chinese regime has turned itself into an international orphan … The decade-long relationship with Beijing, from being treated as a sweet friend, to being driven out as an enemy, must have greatly confused Al Jazeera."
Melissa Chan covered such sensitive issues in China as black jails, forced abortions, gatherings of monks, corruption, and forced land eviction. In a farewell article "Goodbye to China, country of contradictions," Chan said that her China reports were not in violation of any Chinese rule, and that she hoped to be able to return to China.
Chinese netizen "Moko" commented on Chan's article on her Sina Weibo microblog, saying: "She broke no written law in China. But she violated China's biggest law—the thought of its leaders."
chinareports@epochtimes.com
The Epoch Times publishes in 35 countries and in 19 languages. Subscribe to our e-newsletter.
Click www.ept.ms/ccp-crisis to read about the most recent developments in the ongoing crisis within the Chinese communist regime. In this special topic, we provide readers with the necessary context to understand the situation. Get the RSS feed. Get the new interactive Timeline of Events. Who are the Major Players?