President Joe Biden's administration has publicly opposed the Chicago Teachers Union's decision for teachers to stop teaching in person, pitting the Democrat against many of his supporters.
"[The president] agrees with medical, scientific, and education experts that because of the historic work we've done, we are more than equipped to ensure schools are open," White House press secretary Jen Psaki told reporters in Washington.
"We're going to keep our children and educators, who selflessly serve their community, safe, but ensure that children are not enduring the mental health impacts of children not being in school, that there are not gaps in learning. This includes schools everywhere, including in Chicago."
The Chicago Teachers Union voted on Jan. 4 against going to school.
Teachers tried forcing a shift to virtual learning, but city leaders instead canceled classes in response to the vote, referring to the effort as an illegal work stoppage.
"Right now, going into schools puts us at risk, puts our students and families at risk, of contracting the coronavirus," Jesse Sharkey, president of the union, told reporters in a call on Jan. 5.
Psaki declined to answer directly when asked whether the White House had heard from Chicago educators about specific needs to teach in person, but said the administration has been in regular contact with stakeholders such as principals, teachers, and parents on the topics of school closings and reopenings.
The vast majority of schools remain open. According to school and community events data platform Burbio, approximately 4,561 schools had disrupted classes this week, out of approximately 98,000 in the country.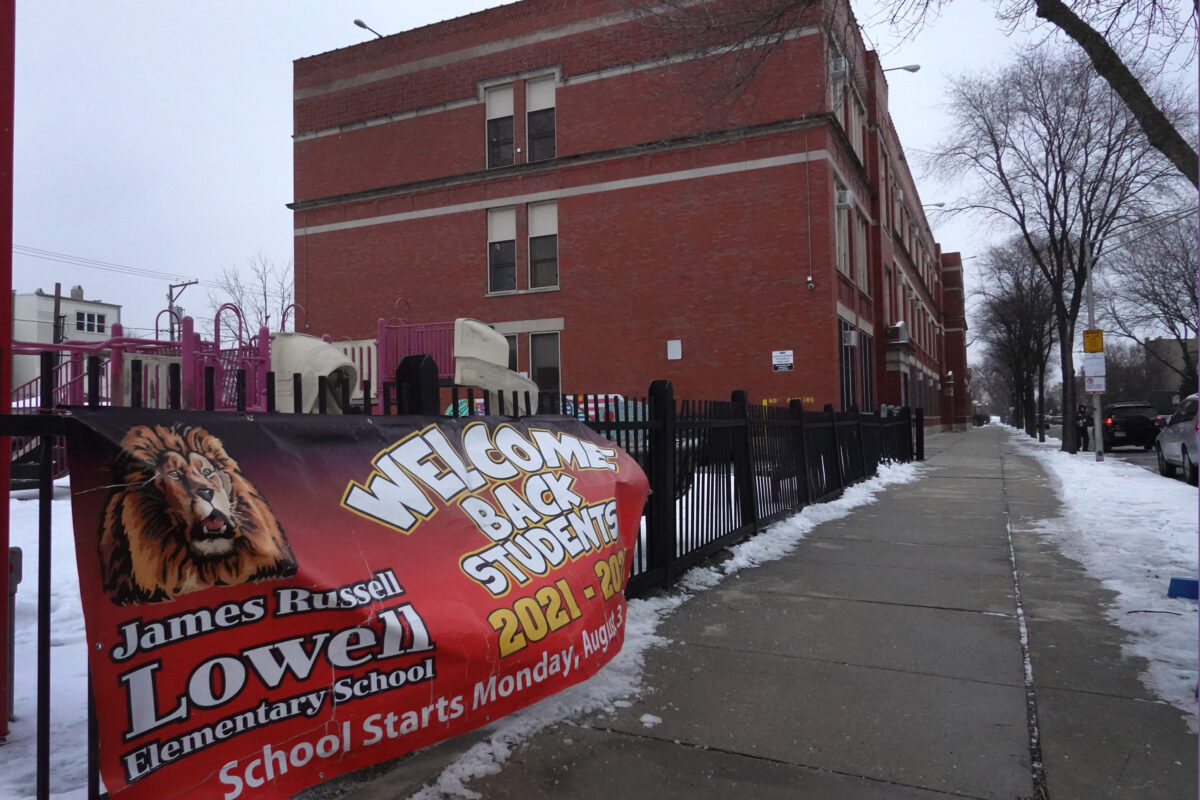 Those disruptions include schools that closed temporarily due to a jump in COVID-19 cases.
COVID-19 is the disease caused by the CCP (Chinese Communist Party) virus.
Omicron, a new variant of the virus, has caused a spike in cases across the country. Studies indicate that the variant better evades the protection from both vaccines and prior infection than earlier strains.
Schools can use funds from the American Rescue Plan, which Biden signed after Congress approved it in 2021, to equip classrooms to teach in person safely, Psaki said.
"We want schools to be open. The president wants them to be open," she said.
Some districts, including Chicago, used the money for other purposes, including critical race theory training.
The situation in Chicago is murky for the rest of the week. Classes were canceled for just one day, but the union appears poised to refuse to return to the classroom until its demands are met.
Mayor Lori Lightfoot, a Democrat, told parents that she was doing everything she could "to keep our students in school, where they belong, learning."