WASHINGTON—President Donald Trump's spokesman on Tuesday increased pressure on Russia over a chemical weapons attack in Syria last week, calling Moscow isolated and saying it was trying to shift blame away from Syrian President Bashar al-Assad.
"Russia is on an island when it comes to its support of Syria," White House spokesman Sean Spicer told reporters.
The nerve gas attack, which killed 87 people, many of them children, and Russia's allegation that rebels and not Damascus were responsible have chilled U.S. relations with Moscow after a presidential campaign during which Trump frequently called for an alliance with Russia to fight Islamic State militants in Syria and Iraq.
"In this particular case, it's no question that Russia is isolated. They have aligned themselves with North Korea, Syria, Iran. That's not exactly a group of countries you're looking to hang out with. With the exception of Russia, they are all failed states," Spicer said.
The attack led the Trump administration to harden its attitude against Syrian President Bashar al-Assad weeks after top U.S. officials said they were more concerned with defeating ISIS terrorists than getting Assad out of power.
"I don't see a peaceful, stable Syria in the future that has Assad in charge," Spicer said. "I don't see a future Syria that has (Assad) as the leader of that government."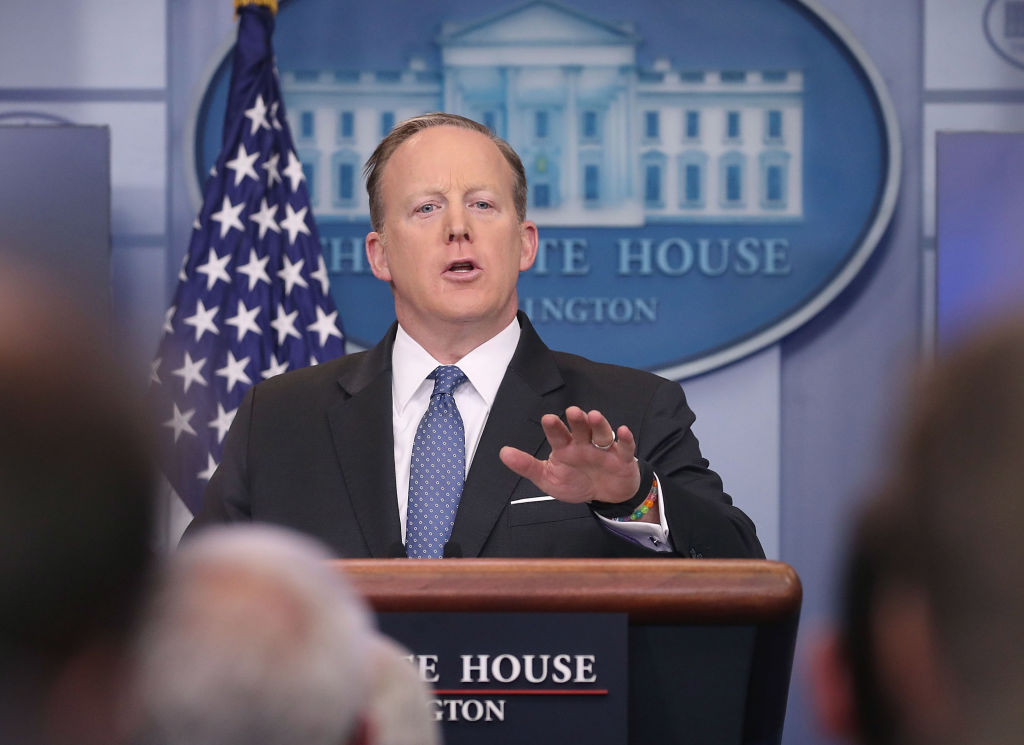 Earlier senior White House officials accused Russia of trying to deflect blame from Assad for the sarin gas attack.
The officials, who briefed reporters on condition of anonymity, said Assad's government carried out the attack in Khan Sheikhoun as part of an effort to put pressure on Syrian rebels who were making advances in the area.
Russia has defended the Syrian government, a staunch ally, against U.S. allegations it was behind the attack in Syria's Idlib province, saying there is no evidence to underpin those accusations. It has blamed Syrian rebels.
"Russia's allegations fit with a pattern of deflecting blame from the (Syrian) regime and attempting to undermine the credibility of its opponents," one of the officials said.
The United States launched 59 cruise missiles at a Syrian air base last Thursday to retaliate against the gas attack.
U.S. intelligence indicates that the chemical agent was delivered by Syrian Su-22 aircraft that took off from the Shayrat airfield, a White House report given to reporters said.
The planes were in the vicinity of Khan Sheikhoun about 20 minutes before the attack began and vacated the area shortly afterward, the report said.
"Additionally, our information indicates personnel historically associated with Syria's chemical weapons program were at Shayrat airfield in late March making preparations for an upcoming attack in northern Syria, and they were present at the airfield on the day of the attack," the report said.
One of the White House officials said Assad used the attack as part of an "operational calculus" to slow rebel advances.
The officials had no comment on whether Russia might have colluded with Syria on the attack. The U.S. intelligence community has no consensus on whether Russia knew about it in advance, the officials said.