President Donald Trump's path to a second term runs through Pennsylvania and two other crucial battleground states, the White House said late Wednesday.
"Anything can happen, which is why we're doing the recount in Wisconsin, which is why we were looking at Michigan as well," White House press secretary Kayleigh McEnany said during a virtual appearance on Fox News.
"We're looking, but we believe the path runs through Arizona, Pennsylvania, keeping Georgia, which we're already in the lead there, and a substantial lead, more than 300,000 ballots, in Pennsylvania," added McEnany, who is also a Trump campaign adviser.
Fox, in a widely criticized move, called Arizona for Democratic presidential nominee Joe Biden on election night with hundreds of thousands of ballots not yet counted. Trump narrowed his deficit in the state in new results Wednesday.
Trump's campaign believes the president will end up winning Arizona by about 30,000 votes and Pennsylvania by at least 40,000 votes.
Arizona, Pennsylvania, and Georgia would net 47 electoral votes, putting Trump at 261.
The winner needs at least 270 to win.
Biden currently has 253, not counting Arizona, after being projected to win Wisconsin and Michigan, two states Trump won in 2016.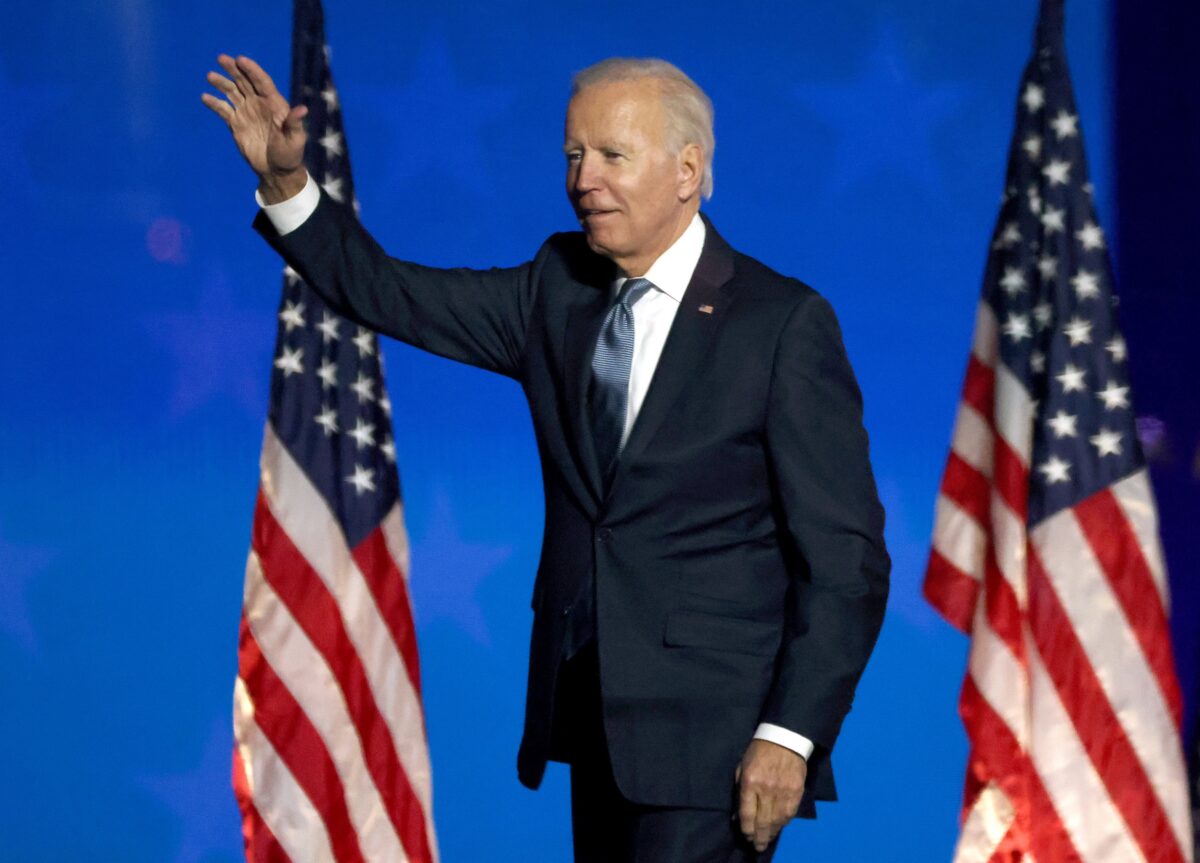 Biden also was projected to win Minnesota, which the Trump campaign hoped to flip this election.
North Carolina and Nevada are the two other states, in addition to Pennsylvania, Arizona, and Georgia, that have not been called.
"We are going to win in a free election where the votes are counted fairly," McEnany asserted.
Both campaigns have said they think they will win when all the votes are counted.
"After a long night of counting, it's clear that we're winning enough states to reach 270 electoral votes needed to win the presidency," Biden said at a press briefing in Delaware earlier Wednesday. "I'm not here to declare that we've won, but I am here to report when the count is finished, we believe we will be the winners."
Trump campaign members during a press conference in Philadelphia sounded a similar theme.
"We're going to win this election. We've actually won it, just a matter of counting the votes fairly," Rudy Giuliani, Trump's lawyer, told reporters.
Results are expected to be announced for some of the battleground states, including Arizona and Georgia, on Thursday.