The White House issued a statement Friday following a stabbing attack on the London Bridge in the United Kingdom that police described as terror-related.
"President Trump has been briefed on this morning's attack at the London Bridge and is monitoring the situation," said White House deputy press secretary Judd Deere.
"The United States strongly condemns all horrific acts of violence on innocent people, and we pledge our full support to our ally, the United Kingdom," the White House statement added.
Police confirmed they were alerted at around 2 p.m. local time a stabbing near London Bridge, the scene of a deadly attack by terrorists two years ago.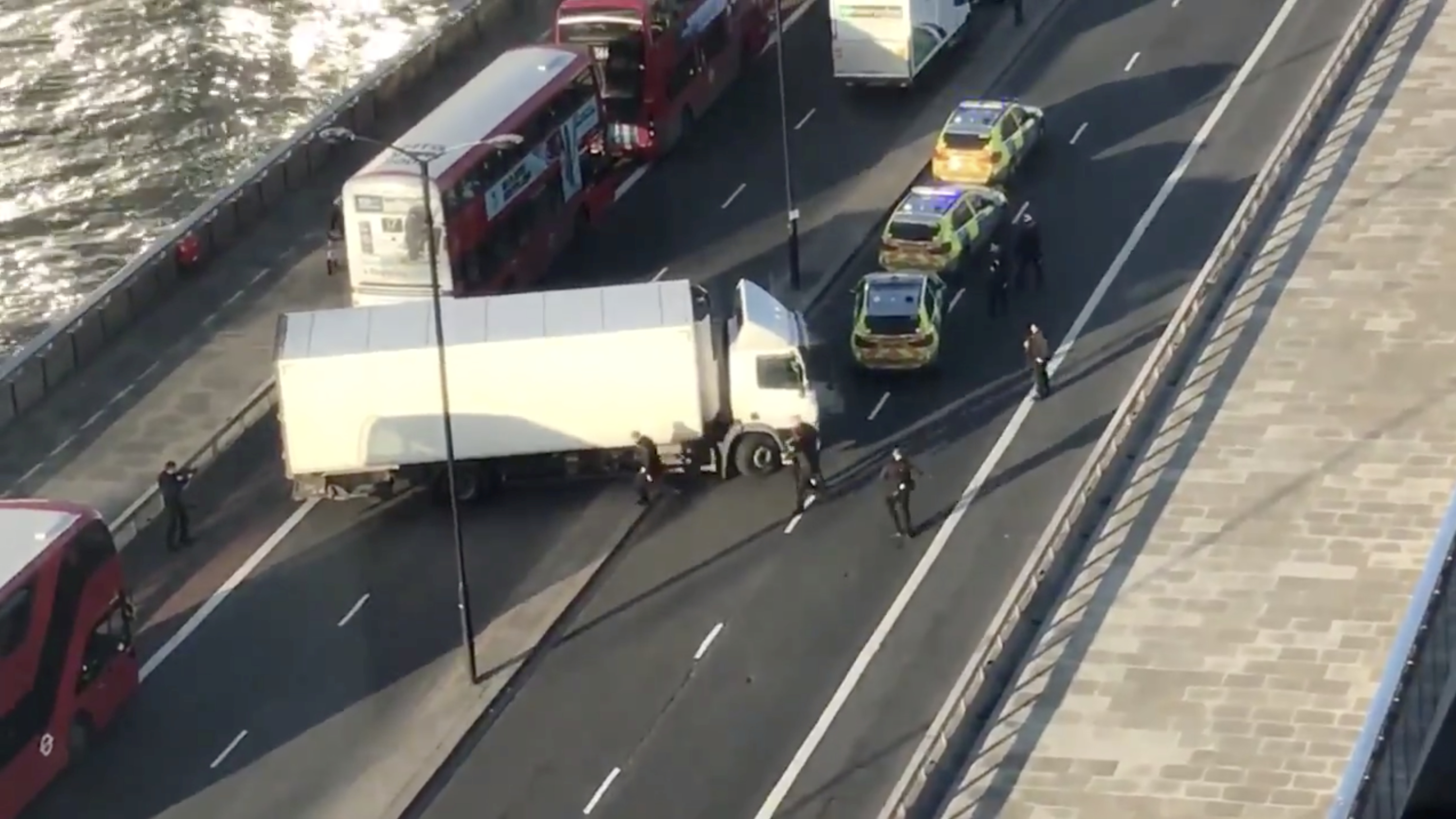 Police said the suspect, who has not been identified, died at the scene.
"A male suspect was shot by specialist armed officers from the City of London police and I can confirm that this suspect died at the scene," the United Kingdom's top counter-terrorism officer, Neil Basu, told Reuters.
The suspect was wearing what is believed to be a fake suicide vest.
"A number of other people received injuries during this incident," Basu added. "We believe a device that was strapped to the body of the suspect was a hoax explosive device."
Metropolitan Police Chief Cressida Dick later said two stabbing victims had died and three injured people were being treated in a hospital.
She said police were working "at full tilt" to determine whether anyone else was involved in the attack.
Prime Minister Boris Johnson wrote on Twitter: "I want to thank the emergency services and members of the public for their immense bravery in responding to this suspected terrorist attack at London Bridge … This is an appalling incident and all my thoughts are with the victims and their families."
Meanwhile, several witnesses spoke out about what had happened.
"We were all so scared and ran into a shop and locked ourselves in the toilet," witness Julia Fasone told the Telegraph. Another witness, Josh Coch, added, "I heard there were men with knives on the loose and everyone just started panicking and running away. Everyone in Pret a Manger was beckoning to us to get inside and get off the street so we all ran in. The owner apparently called the police."
The Associated Press contributed to this report.