Where to Find Charizard, Mew, Blastoise, Pikachu, All 151 on Google Maps Pokemon Challenge (UPDATED)
April 1, 2014 10:45 am Last Updated: April 4, 2014 11:22 am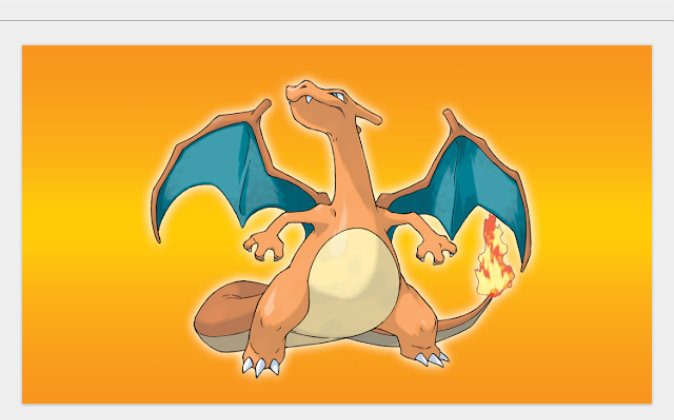 Having trouble locating all 151 Pokémon on the Google Maps Pokémon Challenge?
Google has teamed up with Nintendo to release a new April Fools' Day "prank" that allows iOS and Android users to "catch" Pokémon on their Google Maps.
Apparently, those who "catch" all 150 (including Mew, 151) Pokémon will be in the running for the position of Pokémon Master in Google.
The deadline to find all 150 Pokémon is April 2, 2014 at 5:00 p.m. ET.
Google vice-president Brian Mcclendon says in the video that people who find all of the Pokémon in time will be invited to the Googleplex to participate in a final round of hiring.
Assuming its really not a hoax, the winner will start his or her job as Pokémon Master on September 1, 2014.
Google Maps Pokémon Challenge requires the latest version of Google Maps to access. To start, just go to the Google Maps app, hit the location search, and press the blue "Start" button right underneath the search bar.
For all Pokémon Lab locations, check here.
Here's where to find all 151 Pokémon, according to PokemonAprilFools:
1) Bulbasaur – Googleplex; Kalalau Beach, Kauai, Hawaii
2) Ivysaur – Japanese Tea Garden, Golden Gate Park, San Francisco; Sunpujo Park, Shizuoka, Japan
3) Venusaur – CERN; Alberta Legislature Building, Edmonton
4) Charmander – Sydney Observatory, Australia; Hiroshima, Japan; Door to Hell, Turkey; Cerro Azul, Galapagos; Talat Yot, Bangkok, Thailand
5) Charmeleon – Mount Shasta; Galapagos Islands, Fernandina Island volcano; London Fire Brigade Museum
6) Charizard – Mount Yasur; Old Faithful, Yellowstone National Park; Heard Island & Mcdonalds Island; White Island
7) Squirtle – Venice, Italy; Googleplex; Keyakizaka, Roppongi Hills, Minato-ku, Tokyo, Windermere
8) Wartortle – Trevi Fountain, Rome; Isla Santa Cruz (in the water), Galapagos; Hyde Park London; Pagan Island; Christchurch NZ,Pagan Island
9) Blastoise – Great Blue Hole, Belize; Isla Santa Cruz, Galapagos (East Coast – zoom 200m); Meijo Park, Nagoya; east of Sentosa Island (in the water), Singapore
10) Pidgey – Toronto (CN Tower); Laguardia Airport, NYC; King Street Wharf, Sydney; King Fahad's Fountain, Jeddah, Saudi Arabia; Phoenix Sky Harbor Airport; Isla Santa Cruz (zoom in); southern end of Lambton Quay, Wellington NZ; Rehavia park, Jerusalem, Israel
11) Pikachu – Tokyo Tower; CERN; Kings College Chapel, Cambridge; Taito Station, Akihabara, Tokyo, Japan; Munich, Germany
12) Raichu – CERN, Switzerland; Oxford, Jackson Square New Orleans; Gangnam District, Seoul; WETA Cave
13) Jigglypuff – Yamanote Line, Tokyo; Wynyard Station, Sydney; Detroit, Michigan; Heinz Field, Pittsburgh, PA; (The Rock Shop, Fayetteville, NC, USA (Just West)
14) Meowth – Camp Randall Stadium, Madison, WI ; Sydney Observatory; Christmas Island; Maebashi Municipal Fourth Nursery, Gunma, Japan
15) Psyduck – Seattle Aquarium; Sao Paulo
16) Gengar – Roswell, NM; Nelson Atkins Museum, Kansas City, MO; Trades Hall Inn, Sydney; Mystery Spot, St. Ignace, MI; Schönnbrun Palace, Vienna
17) Gyarados – Euphrat Museum of Art; Tel Aviv beach, Israel; De Anza College Swimming Pool; Sao Paulo (Parque do Ibirapuera)
18) Lapras – Lake Mendota, WI; Nile, Cairo, Egypt (near Road Al Farag Bridge, go north where the Nile forks), Sports Depot Nagano, Nagano, Japan
19) Eevee – Yankee Stadium, NYC; Antigua, Guatemala, Metrodome, Minnepolis, Minnesota; Toyosu park, Tokyo, Japan
20) Vaporeon – Man Lake, Naha; The Palm Jumeira by Nasimi Beach
21) Jolteon – St. Basil's Cathedral, Moscow; CERN; pico-union LA ; Las Vegas (McCarran) International Airport; Nagasaki, Japan; Cuba St/Vivian St intersection, Wellington NZ; National Taiwan Museum,Taipei
22) Flareon – Sydney (Kirby Walk); West Oakland BART Station, CA, Miyasaki, Japan (Miyasaki Prefectural Office)
23) Porygon – Iidabashi Station in Tokyo; Charles Darwin Research Station; Taipei 101; redwood circle, Palo Alto, CA; Puerto Ayora (Calle No. 10/Calle No. 61); Copacabana; Fargo, ND
24) Snorlax – Vatican City; Duke University; Foothill College, Los Altos Hills, CA; Brasília; Pampas Coloradas, Puerto Ayora; Galapagos, Ecuador, Hamilton NZ; Rome;
25) Dragonite – Loch Ness, United Kingdom; Expedia, Seattle; Strelecky Island, Czech Republic; Cocos Island, Costa Rica; Googleplex; La Sagrada Familia, Barcelona, Spain; Teide, Santa Cruz de Tenerife; Nakamaru Elementary School, Setagaya, Tokyo
26) Chikorita – Bedwell Bayfront Park ; Luang Prabang, Laos; Muir Woods, Mill Valley, CA
27) Bayleef – CERN, Switzerland; Charles Darwin Research Station; Hermann Park (Houston, TX)
28) Meganium – White House; Charles Darwin Research Station; Koyaike Park, Hyogo, Japan
29) Cyndaquil – Sakurajima, Kagoshima, Japan (zoom in and go slightly east of Mt Ontake), Pagan Island; Hell, Michigan; Karangetang, Siau Island, NE island chain off Sulawesi; Mount Pico, Portugal
30) Quilava – East side of Mt. Fuji; Monaco , Santa Clara University,Kagoshima
31) Typhlosion – Krakatoa (Pulau Sertung), San Jose State University (northeast by Coyote Creek)
32) Totodile – Hoover Dam, NV, USA; Monterey Bay Aquarium
33) Croconaw – Stanford University, Lake Lagunita, Miyasaki, Japan (Miyasaki City Office~in the water)
34) Feraligatr – The sea near Naminoue Golf; North of Pulu Blan, near Cocos Island; Amazon River Estuary, North of Macapa, Directly West of Baia do Vieira Grande
35) Hoothoot – JFK Airport, USA; Casablanca, Morocco; SYD Sydney Airport, NSW, Australia; Bermuda; Roppongi, Tokyo, Japan; Cafe des Deux Moulin, Montmarte, Paris, France ; Stedman, NC, USA ;
36) Pichu – CERN Bldg 868, Switzerland; Kuwait University; The Peak Galleria, Hong Kong
37) Togepi – Sagrada Familia, Barcelona SPAIN ; Sapporo (near Kanjo Dori street); Disney World, FL
38) Ampharos – CERN, Switzerland; Microsoft Building 17, Redmond, WA; DNA Lounge, San Francisco ; Grand Central Station, New York; Oriental TV Tower, Shanghai; Leiden University, The Netherlands
39) Marill – Crater Lake; Panama Canal
40) Sudowoodo – Tottori Sakyu (Tottori Sand Dunes); Easter Island, Cork Ireland, Casa del Lago Lodging House; Uluru, Australia; Grand Canyon, USA; Vulcan Point Island, Taal Lake, Philippines; Pristina, Kosovo
41) Espeon – CERN, Switzerland; Nagano Himawari Kindergarten
42) Umbreon – Near Sydney Lyric Theatre, Sydney Australia; Manaus, Brazil
43) Unown – Area 51; Route du Mandement (Satigny, Taboret), CERN; Argentina
44) Wobbuffet – Area 51; Switzerland-France border near CERN; Cessnock, Glasgow, United Kingdom; Tokyo University Hospital
45) Steelix – Germantown, Ann Arbor, MI; Sydney Central Station; Downtown Birmingham, AL; Jakarta, Indonesia
46) Scizor – Clark Field, University of Texas at Austin, Austin, TX ; Pampas Coloradas, Puerto Ayora, Galapagos, Ecuador
47) Heracross – Bois des Mouilles, Switzerland; Taiwan Cultural Center; Ulaanbaatar, Mongolia; Av Padre Julio Herrera, Isla Santa Cruz, Galapagos Islands; Sarueonshi Park, Koto, Tokyo, Japan ; West of Barrio El Eden (not confirmed), North of Barrio El Eden
48) Donphan – Tottori Sakyu (Sand Dunes), Japan; Stonehenge, United Kingdom; Christ the Redeemer, Rio de Janeiro; Great Pyramid of Giza, Egypt; The Alamo, San Antonio, TX; Alcedo Volcano, Galapagos; Manneken Pis, Belgium; Rainbow Bridge, Tokyo; Hill St, Leichhardt, Sydney; Braga Municipal Stadium, Braga, Portugal; Southwest edge of Santa Cruz, Galapagos
49) Miltank – Columbus Museum of Art, Shortland Street, Auckland; Kobe, Japan; Tae Chio Cemetary, Bangkok; Arc de Triomphe, Paris
50) Tyranitar – Sydney Conservatorium of Music, Australia; Zenpukujigawa Ryokuchi Park, Suginami; Naha City Office, Okinawa, Japan; Ohi Racecourse, Shinagawa, Japan; Mount McKinley, Alaska; Santa Cruz Hwy near Villa Laguna Hotel Manta, Galapagos; Genovesa Island, Galapagos; east of El Garrapatero, Isla Santa Cruz, Galapagos; Twin Peaks, San Francisco, CA; Table Mountain, Cape Town, South Africa; southeast of Potok Vrapčak, Zagreb, Croatia; Albufeira, Algarve, Portugal; Pompei, Italy; Montreal
See page 2 for numbers 51-100; Mew location on page 4