Westpac has agreed to pay $1.3 billion, the largest fine in Australian corporate history, to settle a case brought against it for breaching international money transfer laws which could have funded terrorism or child exploitation.
The fine eclipses the record $700 million penalty against fellow major bank Commonwealth in 2018 for similar breaches.
The $1.3 billion (US $915 million) was agreed to between Westpac and the Australian Transaction Reports and Analysis Centre (AUSTRAC), an intelligence agency set up to monitor the country's finance industry so it plays no part in money laundering, terrorism financing, tax evasion, or organised crime. AUSTRAC monitors over 15,000 individuals, businesses, and organisations in Australia.
"This is a very significant penalty, and it reflects the significance of the offences here," Federal Treasurer Josh Frydenberg told ABC Radio Melbourne on Sept. 24.
"This should not have happened," he added.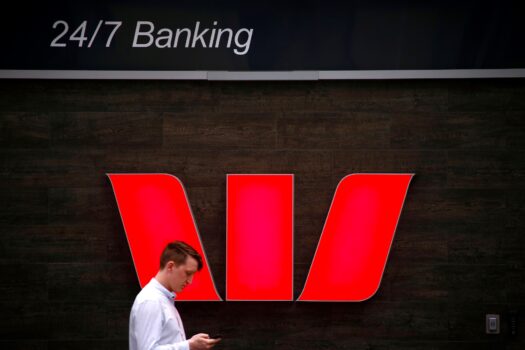 Westpac, one of Australia's big four banking institutions, was deemed to have breached the Anti-Money Laundering and Counter-Terrorism Financing Act 2006.
The Act requires banks to report international funds transfers which are deemed suspicious.
Westpac admitted to breaking fund transfer laws 23 million times and failed to report 19.5 million transfers (worth over $11 billion) to AUSTRAC.
AUSTRAC also found the bank failed to carry out proper due diligence on customers, particularly suspicious transactions connected with child exploitation.
AUSTRAC first brought the case against Westpac in late 2019, which triggered the resignations of former Chairman Lindsay Maxsted, and then-CEO Brian Hartzer, a U.S.-Australian dual citizen.
The fine requires final approval from the Federal Court of Australia.
Current Westpac CEO Peter King was apologetic for the bank's failings saying, "We are committed to fixing the issues to ensure that these mistakes do not happen again."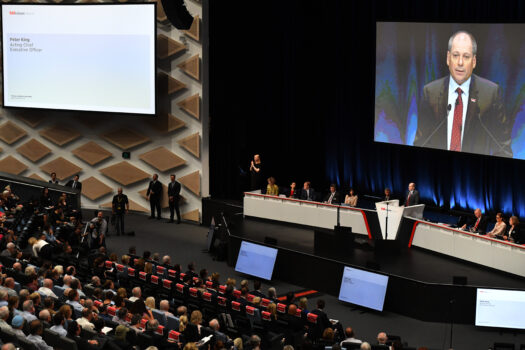 "We have also closed down relevant products and reported all relevant historical transactions," he said in a statement on Sept. 24.
AUSTRAC CEO Nicole Rose said the sheer number of breaches over the years was unacceptable and the fine reflected the magnitude and severity of the situation. She hopes the settlement sends a strong message to other lenders.
"Our role is to harden the financial system against serious crime and terrorism financing and this penalty reflects the serious and systemic nature of Westpac's non-compliance," Rose said on Sept. 24.
Rob Nicholls, associate professor at the University of New South Wales said Westpac management was able to cushion some of the damage from the AUSTRAC case.
"The amount of the penalty was between the two positions in June 2020. At that point, Westpac had made a provision for $900 million and AUSTRAC was seeking $1.5 billion. The outcome was not the worst-case scenario for Westpac," he told The Epoch Times on Sept. 24.
"Arguably, if the case had been heard in full by a court, the outcome could have been much worse for Westpac," he added.
In recent years, Australia's big four banks have invested heavily in upgrading systems and ATMs in response to increased scrutiny from AUSTRAC, even gradually exiting the remittance sector to minimise risk.