The Western Australian (WA) government is urging students to roll up their sleeves and receive a COVID-19 vaccination ahead of Term 4 as children aged 12 and over have been given the green light to receive the Moderna vaccine.
"Having access to the Moderna COVID-19 vaccine in selected pharmacies provides another option for Western Australians to get the jab," WA Health Minister Roger Cook said.
Students aged 16 and over and school staff can also walk into designated COVID-19 vaccination clinics to get vaccinated without the need for a booking.
"If you are eligible, I urge you to get the COVID-19 vaccine now," WA Premier Mark McGowan said on Sept. 17. "Senior secondary students aged 16 and older and school staff should get along to one of the walk-in clinics as soon as you get the chance."
"It takes hardly any time and is a great opportunity for you to roll up your sleeve and help keep WA safe."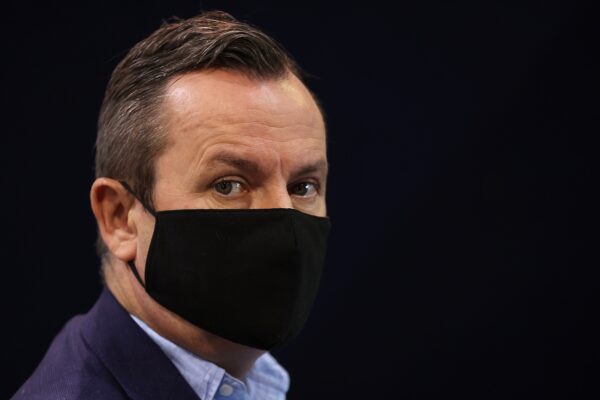 Walk-in opportunities will be available at specific clinics outside of school hours and during school holidays in city and regional areas around the state.
"There are a number of additional ways students and school staff can now get vaccinated if they are unable to book an appointment and attend one of the existing clinics," WA education minister Sue Ellery said.
"This is a busy period for our school students and staff but, as we draw to the end of this term, there is a greater opportunity for eligible people from our schools to get vaccinated."
Once Term 4 begins, some Year 12 students and staff will also have the option to get vaccinated on campus with the WA government launch a rolling school-based vaccination program beginning with 20 schools, with priority given to residential, agriculture, and boarding colleges.
"You don't want to have COVID for Christmas; we want to get this vaccination out in the community in all eligible people before we have any crossing of our borders of COVID in our community," WA vaccine commander Chris Dawson said on Sept. 17.
McGowan has been strongly pushing for the state's adolescents to receive vaccinations ever since children aged 12 and over became eligible for Pfizer vaccines on Sept. 12. Parents have also been called on to push young teens to get jabbed.