A flood of nearly 477,000 students will return to schools in Western Australia (WA) on Monday, Jan. 31, bringing with it a slew of new requirements aimed at controlling the spread of the Omicron variant of the CCP virus.
High school students and all staff in WA will be required to wear masks upon returning to class, with all 900 public education facilities now retrofitted with a total 12,000 high-efficiency particulate air (HEPA) air purifiers and 1,500 carbon dioxide (CO2) monitors.
Mask requirements for students in WA follow similar measures implemented in Victoria this week, but which was already a requirement in New South Wales in October.
Masks will also need to be worn by primary school children in Year 3 and above if the state experiences a spike in Omicron cases.
Despite promising to open the interstate borders on Feb. 5 once the state's 12-and-over population reached 90 percent fully vaccinated, the rise of Omicron in other parts of the country has prompted the WA government to reverse its decision. As of Jan. 26, the state recorded 132 active cases.
In addition to air filters, enhanced cleaning services, and access to masks and hand sanitiser, WA's "Safe Return to School Plan" requires all staff to submit their proof of vaccination before Jan. 31.
The Epoch Times reached out to the WA Department of Education who were unable to provide the number of staff yet to submit their proof of vaccination.
WA Education Minister Sue Ellery said the state was doing its best to keep schools open, including a pool of more than 5,000 fully vaccinated casual teachers available on standby.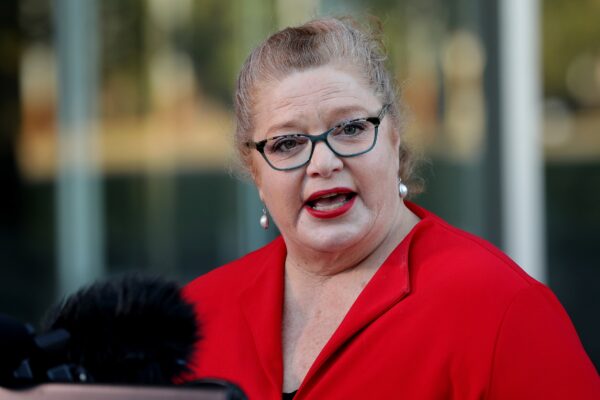 "Keeping schools open is important to children's learning, social and emotional development, wellbeing, physical and mental health," Ellery said.
"Schools have contingency plans in place to minimise disruption to student learning, including hardcopy learning packages, access to online learning resources and arrangements to temporarily replace teachers and other school staff required to isolate due to COVID-19."
Education is one of many industries falling under sweeping vaccination mandates that cover 75 percent of the state's workforce—equivalent to over one million people. A survey from December estimated the state could lose 39,000 workers due to the mandate, costing the state's economy around $2.9 billion.
WA Premier Mark McGowan has outlined he believes that vaccination was key in helping fight the Omicron variant.
"Vaccinations for staff are vital to help ensure the safety of their colleagues and students, and to allow student learning to continue," McGowan said.
While students have not been specifically required to be vaccinated, WA has put pressure on children to get vaccinated in order to reach its 90 percent target and made it easier to do so, including opening up vaccination clinics within schools and bussing students to state-run vaccination clinics.
McGowan has also encouraged as many parents as possible to take their children to get the vaccine, with all children aged 5 and over now eligible.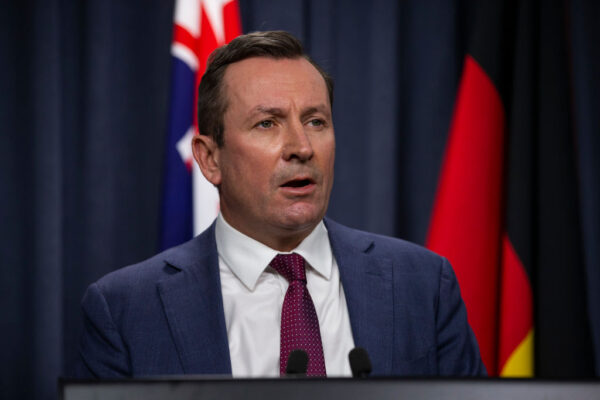 "It's also important students get vaccinated," McGowan said. "Vaccines are safe and effective—and offer the best protection for our children."
However, there is currently no international consensus on whether children need to be vaccinated as children, on average, have recorded low rates of illness and death from COVID-19.
Dr. Robert Malone, a virologist and immunologist who contributed to the development of the technology behind mRNA vaccines, has previously said that said parents should think twice before vaccinating their children.
Malone noted that while children can effectively clear out the vaccine from their bodies there was also a very small chance of them dying from COVID-19 with the majority of COVID-19 deaths being kids who were already suffering from underlying or chronic diseases.
He said that with regard to the chance of myocarditis, or inflammation of the heart, "there's a good chance that if your child takes the vaccine, they won't be damaged, they won't show clinical symptoms."
"But the question is, do you want to take that chance with your child? Because if you draw the short straw and your child was damaged, most of these things, if not all of them, are irreversible. There is no way to fix it," Malone told EpochTV's "American Thought Leaders" program in an interview.
Malone, whose work has been cited 12,832 times according to Google Scholars, is regarded as a controversial figure, after publicly criticising the safety and efficacy of current COVID-19 vaccines.