Children in Western Australia (WA) aged five- to eleven-years-old will be eligible to receive a COVID-19 vaccination from Jan. 10, 2022, soon after Australian health authorities gave the green tick for the age bracket.
This comes as the state expects new vaccine supply from the federal government, with those wishing to have their children vaccinated needing to book in to one of the state's many available vaccination clinics.
The Australian Technical Advisory Group (ATAGI) has recommended children receive one-third the standard dose of the Pfizer vaccine with two shots, eight weeks apart. Regions experiencing an outbreak, however, could see this gap shortened to three weeks.
WA Premier Mark McGowan has appealed to parents to have their children vaccinated while cases of Omicron are expected to grow in the state.
"I urge parents with children aged 5 to 11 to get them vaccinated against COVID-19 to avoid serious illness from the Omicron variant," McGowan said on Dec. 24.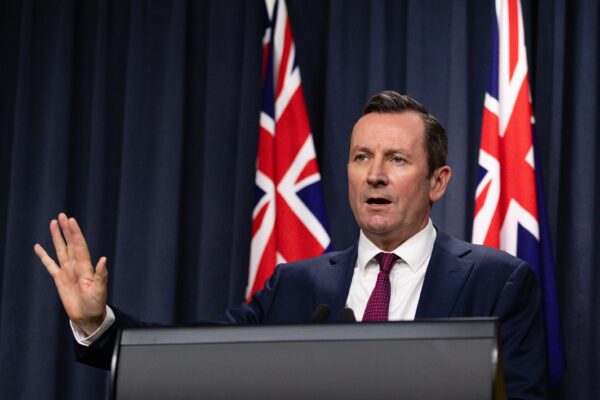 McGowan encouraged parents to book their children in before the state's borders opened on Feb. 5, 2022.
"The vaccine is the safest and most effective way to protect your child. Children, unvaccinated and partially vaccinated people are likely to be more susceptible to the impacts of the latest variant of concern. Please don't delay, book your children in today."
The announcement comes the day after the state became the first to mandate a third booster shot for its workers, with McGowan citing skyrocketing Omicron-based hospitalisations. But earlier, Paul Kelly, the nation's chief medical officer, had told reporters at a press conference alongside the prime minister that this was not the case.
ATAGI has stated that to realise some of the benefits for young age vaccinations, a "large proportion of the 5-11 year age group would need to be vaccinated."
"ATAGI notes that real-world evidence on the safety of this vaccine in children aged 5-11 years is rapidly accumulating overseas, including data on the low rate of rare adverse events following immunisation, notably myocarditis, which the clinical trial was insufficiently powered to assess," ATAGI said in a statement.
The approval for the Pfizer vaccine for children is based on the results of a recent clinical trial that the Australia's drug regulator said demonstrated the Pfizer vaccine was highly effective and that most side effects are mild and transient.
Meanwhile, Nick Coatsworth, Australia's former deputy chief health officer, previously stated that he did not think Aussie kids needed the vaccine, given the predominance of mild symptoms experienced by the age group when they contract the novel coronavirus.
Coatsworth, who was the face of Australia's vaccination rollout and has been active in promoting COVID-19 vaccines overall, stressed caution when it comes to vaccinating younger children.

"Whilst I encourage parents to vaccinate their 12-15-year-old children, the risk of myocarditis especially in young boys is sufficient that parents have every right to wait for more data or to decline vaccination," he said.
"In doing so, the child must not then be subject to differential public health treatment which is effectively 'mandating' by regulation."
Experts in the United Kingdom have questioned whether the benefits of COVID-19 vaccines would outweigh the risks for kids, given that for those who are infected, the symptoms normally do not persist longer than 12 weeks, research published in The Pediatric Infectious Disease Journal found.
The debate surrounding the vaccination of the 12 to 15-year-old cohort in Britain was also heightened as recent U.S. research revealed that boys aged 12 to 15 with no underlying medical condition are four to six times more likely to suffer from rare heart inflammation from vaccines than ending up in hospital with COVID-19 over a four-month period.
"The margin of benefit, based primarily on a health perspective, is considered too small to support advice on a universal programme of vaccination of otherwise healthy 12 to 15-year-old children at this time," JCVI said in a statement in September.