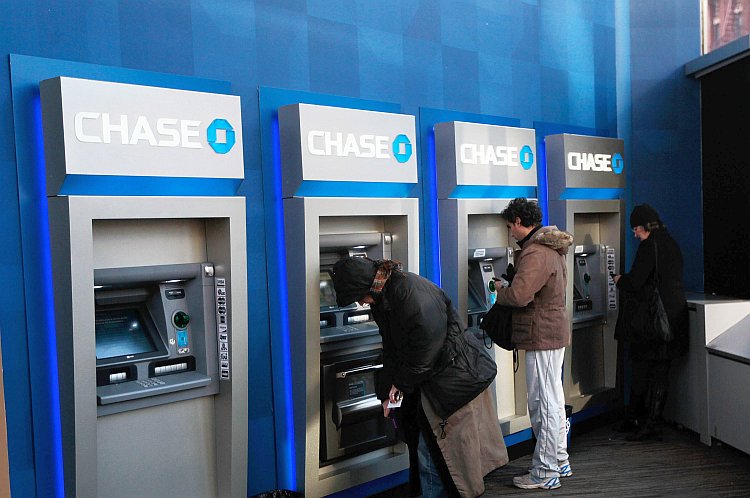 NEW YORK—Two of the nation's biggest banks turned in large profits for the first quarter.
Last Friday, JPMorgan Chase & Co., the first major bank to release earnings for the first quarter, said net income was $5.4 billion, or $1.31 per common share. Both figures exceeded analyst expectations.
The New York-based JPMorgan is the nation's biggest bank, by assets, and is a barometer for the health of the overall banking industry due to its nature as a universal bank with commercial and investment banking arms. The bank's results were helped by the fact that more consumers paid down their credit card debts and mortgages.
For the quarter, JPMorgan released $1.8 billion from its credit reserves as a result.
Wells Fargo Co. said that quarterly profits were also higher for the last quarter, with net income of $4.2 billion, or 75 cents per share.
Revenues were also higher, to about $21.6 billion, a 20 percent increase from the prior quarter.
The San Francisco-based bank is the nation's fourth largest and has been a stellar performer recently, now boasting one of the biggest loan portfolios in the country. Wells has also recently become the nation's biggest lender and servicer of mortgages, after the recent scaling back by Bank of America Corp.
"Quarterly revenue was the highest in nine quarters, and we achieved our ninth consecutive quarter of earnings per share growth," said Wells Fargo Chairman and CEO John Stumpf, in a statement last Friday.
"Our shareholders have been very patient, and we are pleased to reward them with an additional return on their investment," added CFO Tim Sloan, commenting on the recent increase in dividend payout at the bank.