Specialist firearms officers from the Metropolitan Police shot dead a man in his 20s after a car chase through the streets of south London on Monday night.
Scotland Yard has not said why police were pursuing the "suspect vehicle" but at 9:51 p.m. they cornered the blue Audi Q5 in Kirkstall Gardens, Streatham.
Police described it as a "tactical contact" and they said the man suffered a gunshot injury after a police firearm was discharged.
Police officers reportedly tried to give first aid to the man before paramedics arrived and took him to hospital, where he died just after midnight.
The Independent Office for Police Conduct (IOPC) has now launched an investigation into the incident.
The IOPC said it was notified around 11 p.m. and sent investigators to the scene to gather evidence.
Investigation 'in the Very Early Stages'
In a statement, sent by email, the IOPC said: "Our investigation remains in the very early stages. Our thoughts and sympathies are with all of those affected by this terrible incident."
The dead man has not been identified but a police cordon was still in place at the scene on Tuesday morning.
The local MP, Labour's Bell Ribeiro-Addy, wrote on Twitter: "Very concerned to hear news of last night's fatal police shooting in Streatham Hill … Parts of New Park Road & Kirkstall Gardens are currently closed off as police complete their investigation."
It is the second fatal shooting involving the Metropolitan Police in 10 months. In December a man was shot dead in Kensington Gardens, west London. He has still not been publicly identified because of a request by his family.
The IOPC is still investigating that shooting, which took place on a Saturday afternoon.
In July police marksmen shot a man in the hand after blocking a car in at a junction in Chelsea, west London. They said at the time the traffic stop was related to a murder in Southampton.
It is not clear whether the police in Monday's Streatham shooting were acting on intelligence or whether it was simply a situation that had developed.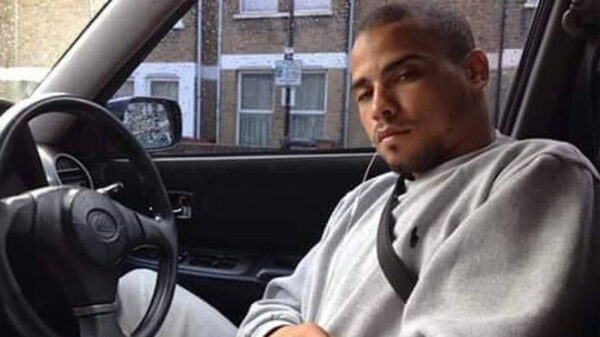 In 2015 Jermaine Baker was shot dead in a car by police in north London, after Scotland Yard received intelligence that he was part of a gang who were planning to spring gangster Izzet Eren from a prison van en route to Wood Green Crown Court.
In July this year, Judge Clement Goldstone QC, who chaired a public inquiry, ruled that the police officer who shot Baker "honestly believed" he posed a "lethal threat."
Baker was unarmed, but a replica Uzi sub-machine gun was found in the car.
Goldstone criticised the planning of the operation and said there had been a "failure properly to consider any outcome other than armed interception."
PA Media contributed to this report.