The House of Representatives on Wednesday held its first public hearings on the impeachment inquiry of President Donald Trump.
House Intelligence Chairman Adam Schiff (D-Calif.) is the one leading the impeachment hearing, and he issued a lengthy statement, detailing the Democrats' allegations against Trump.
"If we find the president of the United States abused his power and invited foreign interference in our elections " or has engaged in quid pro quo actions with Ukraine "is this what Americans should now expect from their president?" he asked during the hearing.
House Intelligence ranking member Devin Nunes (R-Calif.) said that Democrats "engaged in a last-ditch effort" to paint Trump as a "Russian agent," which he said was an attempt on their part to overturn the 2016 election results.
Nunes suggested that impeachment inquiry was a continuation of the "Russian hoax."
"This is a carefully orchestrated media smear campaign," Nunes said.
The first two diplomats who are slated to testify are Bill Taylor and George Kent.
House Democrats have alleged that Trump's White House pressured Ukraine into investigating former Vice President Joe Biden and his son, Hunter Biden, and created an "irregular channel." Hunter Biden had sat on the board of a Ukrainian energy company, Burisma Holdings, while his father was in office.
Trump has frequently denied the claims and called the impeachment hearings a sham.
"Also, why is corrupt politician Schiff allowed to hand over cross-examination to a high priced outside lawyer. Did that lawyer ever work for me, which would be a conflict?" Trump wrote on Twitter on Wednesday.
Taylor, a career diplomat and former U.S. Army officer, previously served as U.S. ambassador to Ukraine and is now the chargé d'affaires of the U.S. embassy in Kyiv. Kent oversees Ukraine policy at the State Department.
Taylor and Kent, who had already agreed to testify but still received subpoenas to appear, arrived separately under heavy security, later taking their seats at the witness table, surrounded by news photographers.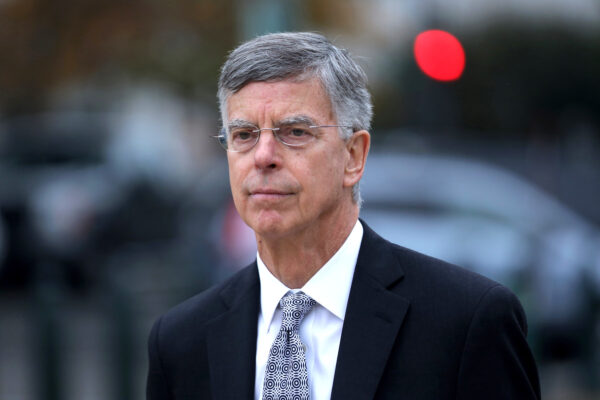 Trump's fellow Republicans, who will also be able to question the witnesses, have crafted a defense strategy that will argue he did nothing wrong when he asked Ukraine's new president to investigate alleged corruption involving former U.S. vice president Joe Biden and his son.
Schiff, meanwhile, said that the whistleblower at the center of the impeachment inquiry should not be named. Ethics violations might be levied against lawmakers who do so, he said.
In a memo (pdf) to the panel's members on Tuesday, Schiff wrote that "it is important to underscore that the House's impeachment inquiry, and the Committee, will not serve as venues for any Member to further the same sham investigations into the Bidens or into debunked conspiracies about 2016 U.S. election interference." His memo didn't elaborate on the "debunked conspiracies" or "sham investigations."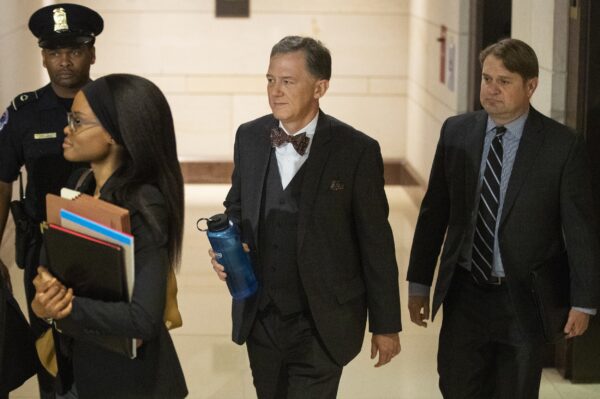 He also said that "any efforts by President Trump or his allies to threaten, intimidate, or retaliate against the whistleblower who courageously and lawfully raised concerns about the President's conduct" will not be facilitated.
"Among other authorities, the Intelligence Authorization Act of 2010 and the Intelligence Community Whistleblower Protection Act include procedures for Intelligence Community personnel to make protected disclosures to inspectors general across the Intelligence Community and to the congressional intelligence committees. Among other things, Intelligence Community personnel are shielded from any action constituting reprisal or the threat of reprisal for making disclosures in accordance with these procedures," Schiff added.
Reuters contributed to this report.