A student who killed a classmate and shot three other students in a small town near Spokane, Washington, told investigators he was bullied and was going to teach others a lesson.
The alleged shooter, Caleb Sharpe, has been booked into Spokane County Juvenile Detention Center for one count of first-degree murder and three counts of attempted first-degree murder.
Shots were reported at Freeman High School, in the small town of Rockford, Washington, at 10 a.m. on Wednesday, Sept. 13.
Sharpe, who had reportedly written a suicide note a week earlier, brought an AR-15 rifle to school in a black duffle bag. He also had a handgun.
"At this time we have learned, after finding documents belonging to the suspect, he had been planning this attack prior to the incident yesterday. How long ago he started to plan this attack is still being investigated," said a statement from the sheriff's office.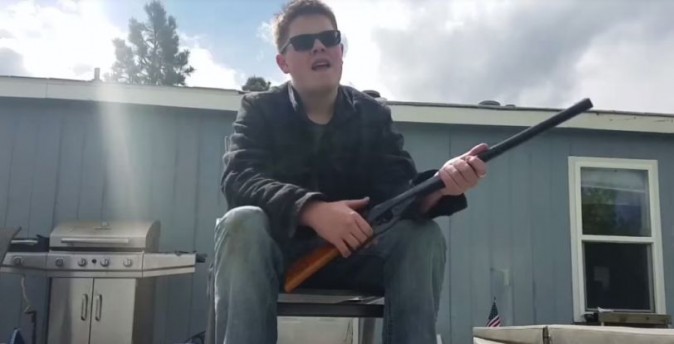 When he arrived at school, police said he went to the second floor and took the rifle from the duffle bag.
Witness said Sharpe entered a classroom with the rifle, sending students running, but had difficulty loading the rifle.
One student, 15-year-old classmate Sam Strahan, did not flee and approached Sharpe in an attempt to stop what was about to happen. Witnesses said Strahan told Sharpe something to the effect of, "I always knew you were going to shoot up the school" and "You know that is going to get you in trouble."
Police said the shooter then pulled the handgun from his waistband and shot Strahan twice.
"The suspect then started shooting indiscriminately, seriously injuring three other students before a custodian at the school approached him and ordered him to surrender," said the sheriff's statement.
The other injured students were all girls, two 14-year-olds and one 15-year-old.
Reports based on witness interviews stated he opened fire in the hallway as students fled.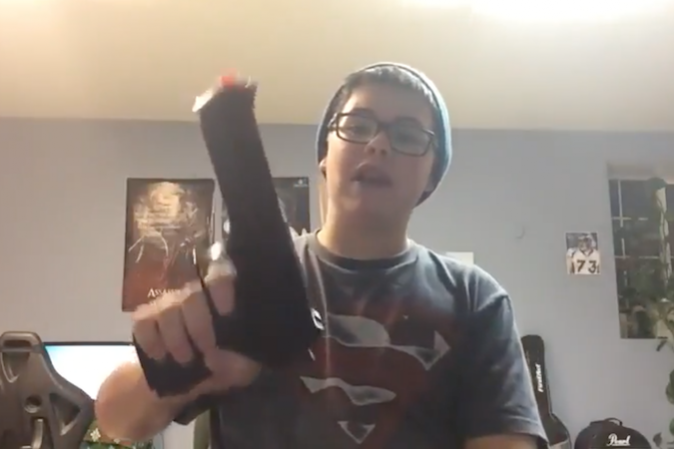 As police raced to the scene, the school's custodian ordered Sharpe to lie down and surrender, and he did. Police have not disclosed if Sharpe was out of ammunition or indicated why the teen let himself be taken in.
A deputy who was already at the school on an unrelated matter, helped the custodian apprehend Sharpe.
"These are senseless and tragic events that don't need to happen," Spokane County Sherrif Ozzie Knezovich told reporters Thursday. "We need to find what's gone wrong with our society that our children decide that they need to take weapons to deal with the issues that they are facing."
Michael Harper, 15, a sophomore at Freeman High School told The Associated Press that Sharpe "had long been obsessed with past school shootings."
According to Harper,  Sharpe had brought a note to school at the beginning of the year saying that he "might get killed or jailed." Students reported told counselors about Sharpe but it is unclear what action was taken.
Harper said that Sharpe had been acting strangely. "He messaged me over Facebook, asking if I could get him gasoline, tin foil, fuses," he told KXLY.
"He did watch a lot of school shooting documentaries," Harper said.
Sharpe made several YouTube videos prior to the attack. Most of them were comedy sketches but one of them depicted Sharpe and a friend shooting at each other with what may have been airsoft guns.
Sharpe's social media accounts and some YouTube videos suggested that he was a fan of Batman villain The Joker and the show "Breaking Bad."