Democratic Georgia Senate candidate Raphael Warnock on Friday told a rally that he and fellow candidate Jon Ossoff would send Senate Majority Leader Mitch McConnell "down the hole" if voters put them into office.
Warnock and Ossoff are engaged in twin runoff elections against Sens. Kelly Loeffer (R-Ga.) and David Perdue (R-Ga.), respectively.
Warnock recounted how McConnell paid his respects in person to Rep. John Lewis (D-Ga.) when Lewis died last year, and a funeral was held at Warnock's church in Atlanta.
"A man named Mitch McConnell, you may have heard of him, stood a few feet away from my church member's coffin. And he offered pious platitudes in memory of John Lewis, talked about what a great man John Lewis was. I appreciated the words, but I feel like your words ought to match your deeds. How do you speak about the greatness of John Lewis, while knowing that you're sitting on the John Lewis Voting Rights Advancement Act?" Warnock said during a rally in Columbus.
"It hasn't been put up for a vote in the Senate, because it's sitting in a graveyard called Mitch McConnell's desk. But when you send me to the Senate, and when you send Jon also, my brother from another mother, to the Senate, we will send Mitch McConnell down the hole. And we will put the John Lewis Voting Rights Advancement Act up for a vote," Warnock added, saying he intended to become a public servant, not a politician.
The runoffs have drawn nationwide attention because Democrats could flip the Senate if they win both and the White House, through the tiebreaking vote vice presidents can cast. As of now, the composition of the upper chamber in the next Congress is 50 Republicans and 48 Democrats.
More than 3 million early votes have been cast, according to the University of Florida's U.S. Elections Project. The figure represents nearly 39 percent of all registered voters in the state, already setting a new runoff record.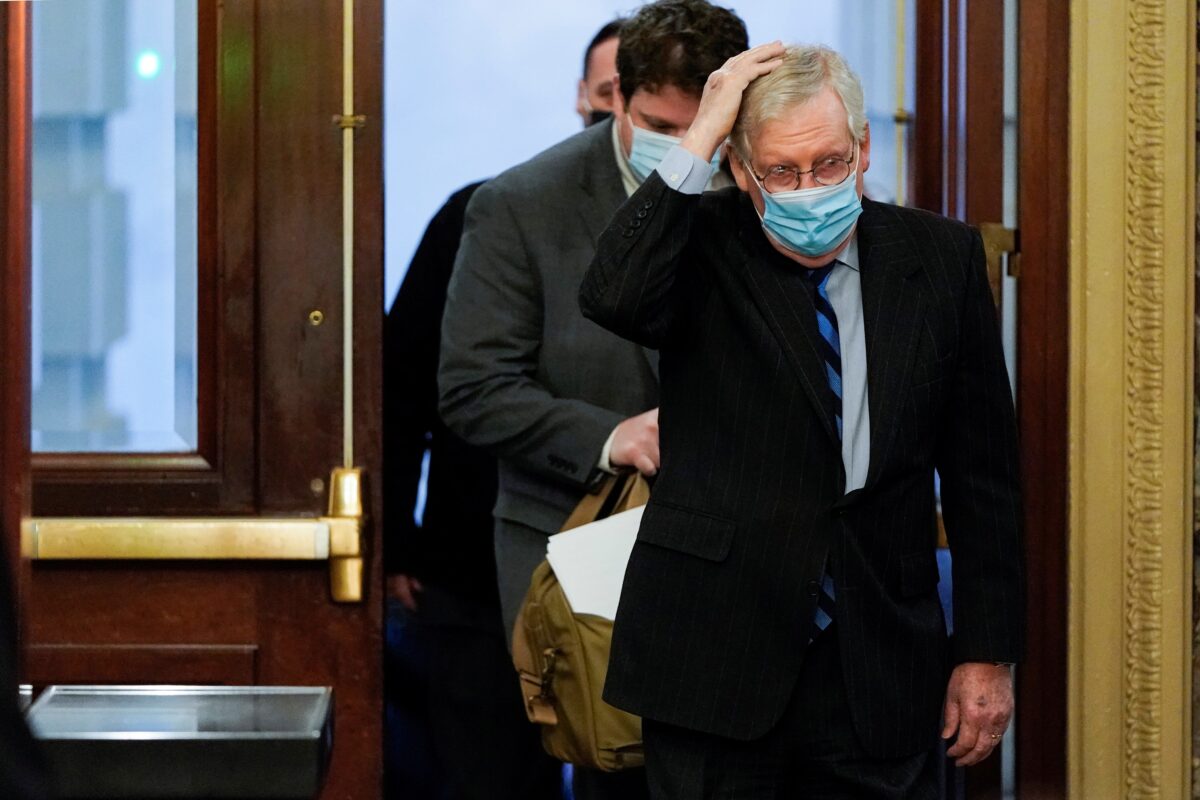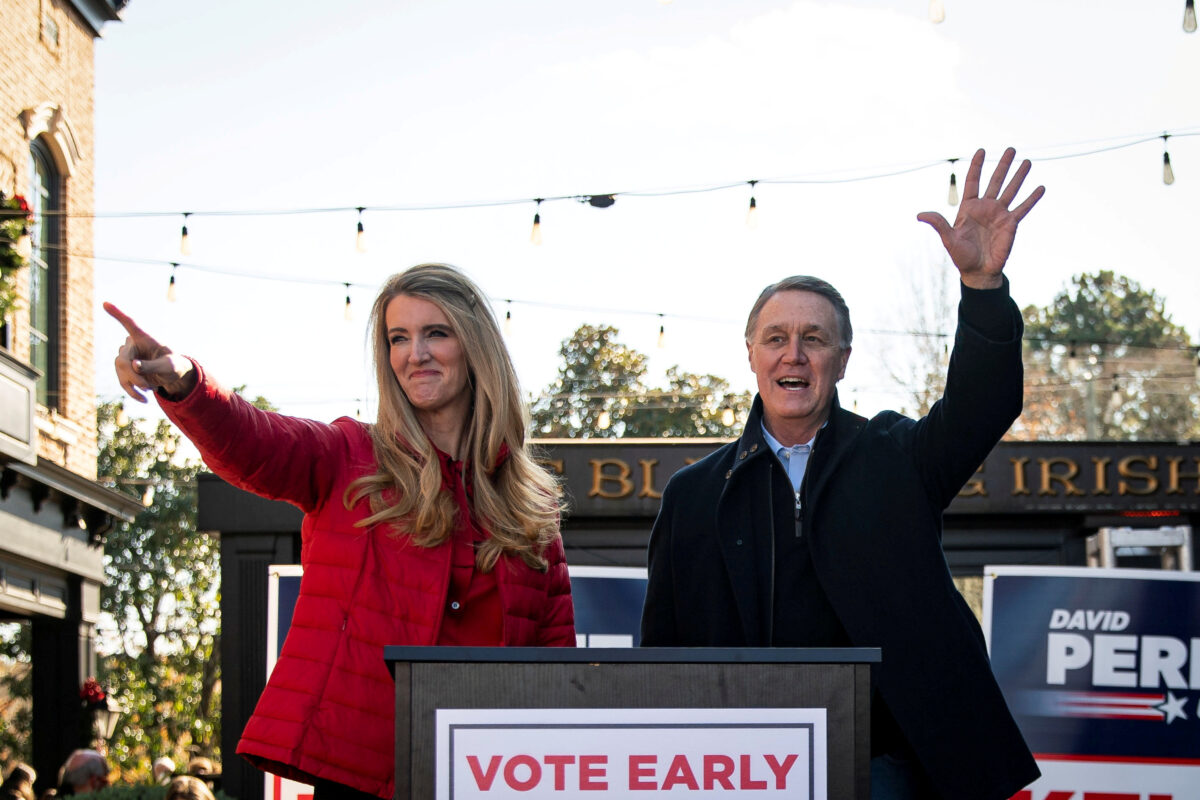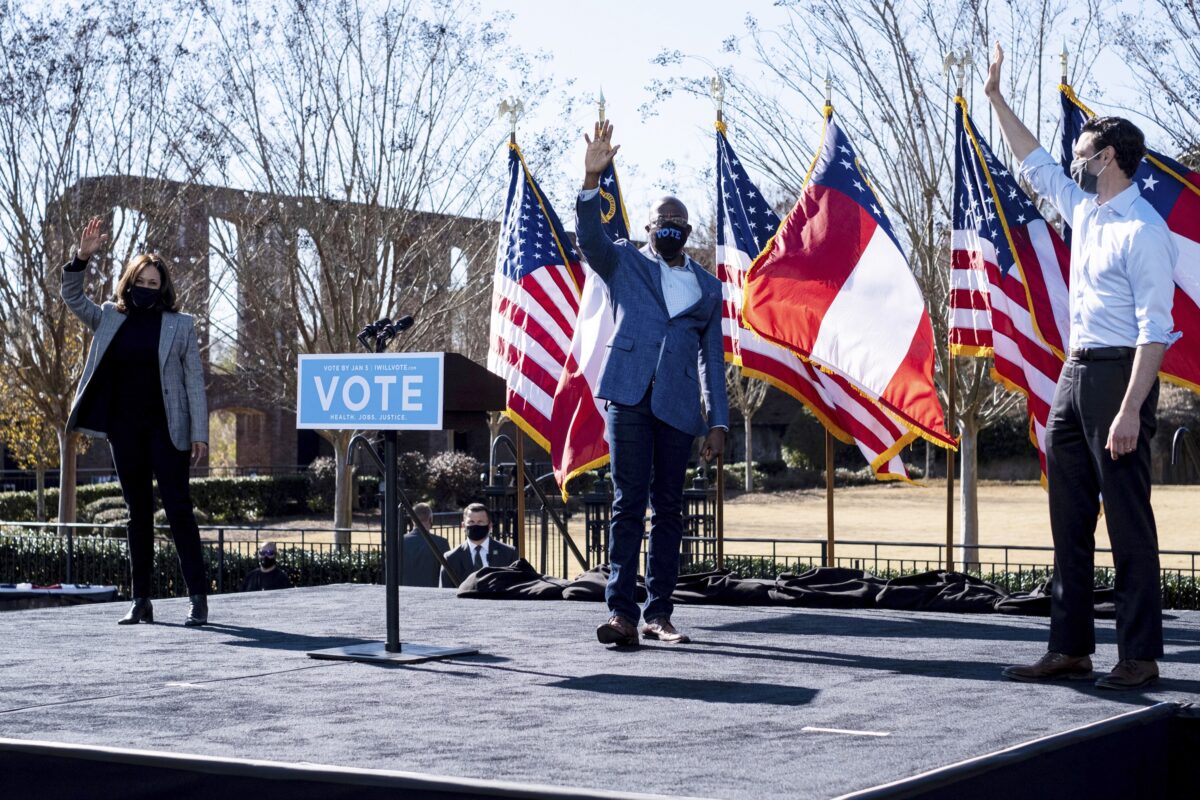 McConnell is looming over the race, especially after blocking passage of the bill that would increase stimulus checks to $2,000. As majority leader, he wields powers including the ability to block bills passed in the House of Representatives from being voted on. Democrats often refer to the Senate as the place bills go to die, while McConnell's team regularly promotes one of his nicknames, the "grim reaper."
Sen. Lindsey Graham (R-S.C.), campaigning with Loeffler this week, told a crowd that Republicans must keep control of the Senate to be able to "kill" anything "coming out of Pelosi's House," in reference to House Speaker Nancy Pelosi (D-Calif.).
He accused Warnock and Ossoff of being radicals who would "be in lockstep with a socialist agenda that's going to come out of the House."
"But we're going to kill it dead here in Georgia," he added.
With a few days to go before the runoffs, both parties are desperately trying to reach voters. President Donald Trump and Democratic presidential nominee Joe Biden are planning to campaign in Georgia next week, while Vice President Mike Pence has a trip planned as well. Former First Lady Michelle Obama recorded a robocall for Warnock, and former gubernatorial candidate Stacey Abrams is one of the Democrats who has rallied with the candidates.
Warnock and Loeffler emerged from a free-for-all special election to finish the term of Sen. Johnny Isakson (R-Ga.), an aging lawmaker who retired due to health reasons last year, triggering the appointment of Loeffler to replace him until now. Perdue beat Ossoff by some 89,000 votes in November 2020 but just missed the margin to avoid a runoff.
Perdue, who is off the campaign trail, on Friday released a new ad warning voters that "America will never be the same" if Democrats win the Senate in addition to the presidency and the House.
"That's their goal," the narrator says in the ad.