The head of the Wagner Group, Yevgeny Prigozhin, has sharply rebuked leaders in Moscow on May 23 saying Russia's 15-month-long invasion of Ukraine had failed to achieve its primary aims.
A private military company with close ties to the Kremlin, the Wagner Group has led much of the fighting in Ukraine, especially in the eastern Donbas region.
Prigozhin, known for his biting criticisms of Russia's military establishment, made the claims in an interview with Konstantin Dolgov, a popular pro-Kremlin blogger.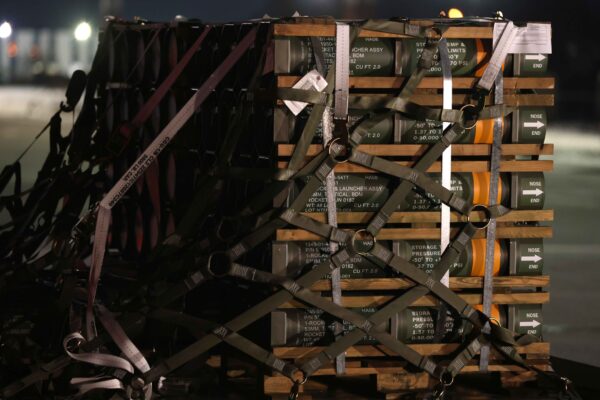 After expounding his views on the factors that led to the conflict, Prigozhin reiterated the invasion's chief aims, one of which was the "demilitarization" of Ukraine.
But according to the Wagner chief, Moscow's "special military operation" has only served to flood Ukraine with Western-supplied arms and equipment.
Since the invasion began early last year, Ukraine's Western allies have provided Kyiv with vast amounts of sophisticated arms and equipment.
These have included HIMARS rocket launchers, advanced combat tanks, and American-made Patriot air-defense batteries, among other high-tech weapons systems.
Last week, Washington—and several of its allies—announced plans to start training Ukrainian pilots how to operate F-16 fighter jets.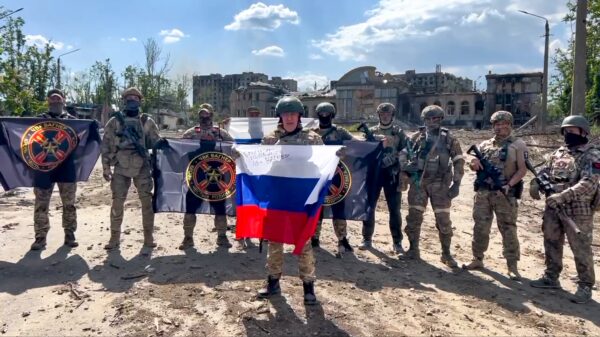 "If they [Ukraine] had 500 tanks at the outset of the special operation, they now have 5,000," Prigozhin said in the interview.
"If they had 20,000 capable fighters [before the invasion], now they have 400,000 who know how to fight," he added.
Prigozhin went on to hail his Wagner Group as the most effective fighting force in the world, with the Russian army coming in second.
But he also praised the Ukrainian military, saying it had become "one of the world's strongest armies" in terms of organization, training, and intelligence.
What's more, Prigozhin added, Ukrainian military personnel were capable of operating both Soviet-era and NATO weapons systems "with equal success."
The Wagner chief also lamented the fact that the ongoing invasion had raised Kyiv's international profile, making Ukraine "known to everyone in the world."
Bakhmut and Belgorod
Last week, Moscow declared that its forces had captured the town of Bakhmut, a key transport hub in the Donetsk region, after nine months of grueling ground combat.
Prigozhin's Wagner Group led the fighting in Bakhmut (Artyomovsk in Russian) and is now in the process of handing the war-torn town over to Russian regular forces.
In an apparent jibe at the military leadership in Moscow, Prigozhin said in the interview: "If they [Russian regular forces] can't take it over, that will raise questions about the military."
He went on to assert that the Wagner Group had lost roughly 20,000 of its fighters in the months-long battle for Bakhmut.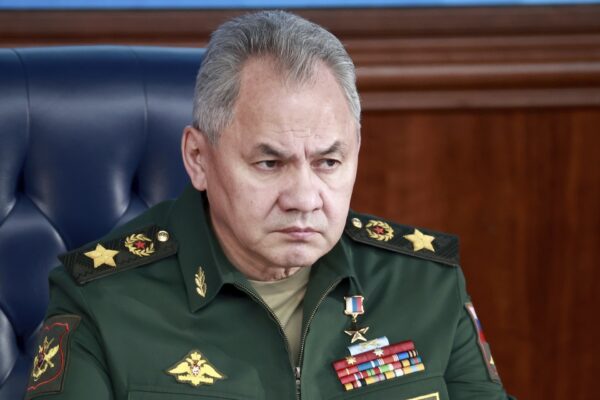 Prigozhin also slammed the military's handling of a cross-border attack on Russia's western Belgorod region, which was carried out earlier this week from Ukrainian territory.
"It's unprecedented for a nation not to have its borders secured during wartime," he said.
Russia's military leadership, he added, will not "wake up" to the imminent threat that it faces until enemy forces "roll into the streets of Moscow."
Prigozhin also took aim at Moscow's political elite, whose children, he claimed, were partying abroad while everyday Russians were "receiving zinc caskets containing the dead bodies of their sons."
In a comment sure to raise hackles in Moscow, he added: "This can only lead to a revolution."
Officials in Moscow, for their part, have yet to formally comment on Prigozhin's assertions.
'Treason' Claims
It was hardly the first time the Wagner chief has had harsh words for Russia's military establishment.
In February, after Wagner fighters captured the salt-mining town of Soledar, Prigozhin accused Russia's top brass of failing to send adequate munitions to the frontline.
In a video message posted on Telegram, he blamed Defense Minister Sergey Shoigu for the alleged supply failure—a failure, he said, that amounted to "treason."
To drive his point home, Prigozhin shared graphic images of slain Wagner fighters, whose deaths he blamed on the defense ministry's negligence.
In a statement, the ministry called the accusations "completely untrue," insisting that all supply requests from the frontline were "immediately met."
It went on to warn that "attempts to drive a wedge" between elements of the Russian military only served to "play into the hands of the enemy."
Nevertheless, Prigozhin has continued to call for Shoigu's resignation, along with that of Valery Gerasimov, chief-of-staff of the Russian military.
In a May 25 video message, Prigozhin—wearing full combat gear—confirmed that his fighters would complete their withdrawal from Bakhmut by June 1.
He added, however, that they were prepared to return to the town if Russian regular forces were unable to hold it.