The House of Representatives will vote Thursday on a war powers resolution to limit President Donald Trump's military options in the Middle East, House Speaker Nancy Pelosi (D-Calif.) said on Wednesday.
Pelosi's announcement came hours after Democratic party leaders in the House said they didn't have a set timeline for the vote.
Pelosi said a classified briefing given to members of Congress on Wednesday didn't address concerns "about the Administration's decision to engage in hostilities against Iran and about its lack of strategy moving forward."
Democrats have largely come out against the Trump-ordered airstrike that killed Iranian General Qassem Soleimani, who was classified as a terrorist and was, according to military leaders, responsible for injuring or killing thousands of Americans.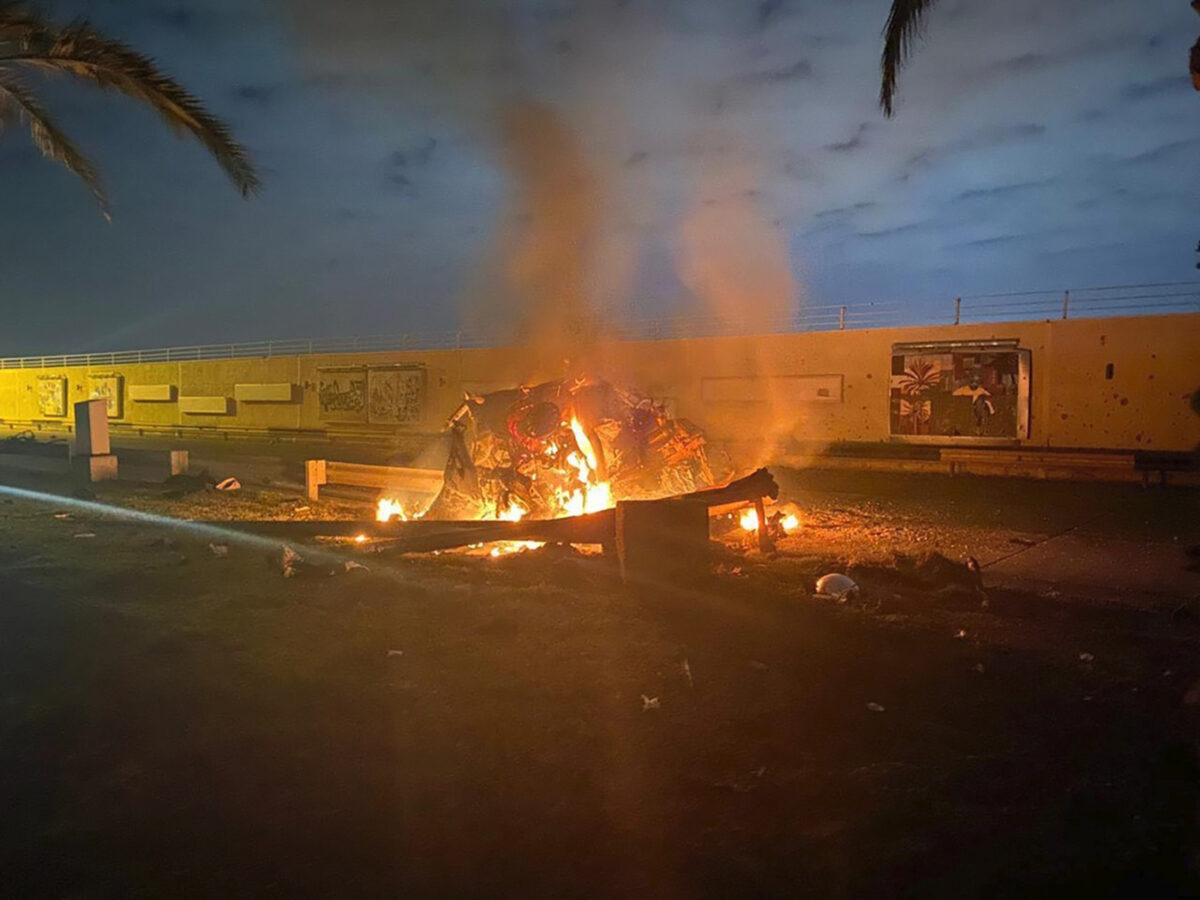 "Last week, the Trump Administration conducted a provocative and disproportionate military airstrike targeting high-level Iranian military officials. The Administration took this action without consulting Congress. This action endangered our servicemembers, diplomats and others by risking a serious escalation of tensions with Iran. Since then, the President has made clear that he does not have a coherent strategy to keep the American people safe, achieve de-escalation with Iran and ensure stability in the region," Pelosi said in a statement.
The war powers resolution was meant "to keep the American people safe" and would "limit the President's military actions regarding Iran," she said.
The resolution (pdf) directs the president "to terminate the use of United States Armed Forces to engage in hostilities in or against Iran."
The resolution states that Trump is required to consult with Congress before introducing U.S. forces into hostilities and Congress hasn't authorized the president to use military force against Iran.
The resolution was being sent to the Rules Committee later Wednesday and would be brought to the full House on Thursday, Pelosi said. A version was introduced in the Senate by Sen. Tim Kaine (D-Va.) last week.

Pelosi said the House might also consider additional legislation relating to the use of U.S. forces, including a resolution from Rep. Barbara Lee (D-Calif.) to repeal the 2002 Iraq Authorization for Use of Military Force and a bill from Rep. Ro Khanna (D-Calif.) that would prohibit funding for military action against Iran unless money was approved by Congress.
"The Administration must work with the Congress to advance an immediate, effective de-escalatory strategy that prevents further violence. America and the world cannot afford war," Pelosi said.
Pelosi issued the statement shortly after Trump said in an address to the nation that Iran appeared to be "standing down" and that the United States was "ready to embrace peace."
"The American military has been completely rebuilt under my administration, at a cost of $2.5 trillion. U.S. Armed Forces are stronger than ever before. Our missiles are big, powerful, accurate, lethal, and fast. Under construction are many hypersonic missiles. The fact that we have this great military and equipment, however, does not mean we have to use it. We do not want to use it. American strength, both military and economic, is the best deterrent," he said.
Later he added, "To the people and leaders of Iran: We want you to have a future and a great future—one that you deserve, one of prosperity at home, and harmony with the nations of the world," he said. "The United States is ready to embrace peace with all who seek it."