Orphan caravans from Odesa in the south of Ukraine are finding their way out of the war-torn country helped by volunteers in Texas using social media to guide them to safety.
An all-volunteer effort is underway in Ukraine, Romania, Moldova, Poland, and the United States, to help aid the tens of thousands of orphans and many thousands more refugees.
Jim Leach, director of Youth With a Mission in Cluj-Napoca, Romania, wonders if he and his staff of 20 volunteers will still be able to deliver much-needed medical supplies and food to the interior of Ukraine.
Meanwhile, his counterparts working with Mercy Works in East Texas have gathered 150 volunteers ready to fly to the crisis zones to assist volunteers workers in Poland, Romania, and Moldova.
"Bombing started last night in the city we have supplied by van caravan the past two weeks in Ukraine," Leach said to The Epoch Times via email.
"We don't know if we will be allowed to go back into Ukraine. We'll just have to wait and see."

Meanwhile, Debbie Lascelles, a Registered Nurse and director of Mercy Works of East Texas, is being flooded with requests to go and help during the crisis.
She was busy coordinating the evacuation of refugees from Ukraine, as The Epoch Times spoke with her.
"There are at least two Youth With a Mission [YWAM] locations inside Ukraine that have not been evacuated," she said, "one in Kyiv and one in Chernobyl, and they are really going at it, helping orphans and refugees.
"The crush of people is really amazing. All the YWAM locations in the region outside Ukraine are taking in orphans, or refugees, or both."
In Romania, Leach said his staff is able to house, feed, and comfortably bed 30 people. When a construction project, already underway before the war, is completed he can house 60—and he thinks it will be used.
"We're taking the long-term view of helping refugees," he said. "We don't think it's going to be ending anytime soon. We're preparing to work like this for a year."
Richard Fish of Mercy Works in Texas agreed.
"When you have two million people suddenly show up at the border, that's a problem," he said.
"And let's say by some miracle this war lasts 30 days and then people want to go back. How is that going to happen? We have volunteers here ready to go for three months at a time because they know that's what it will take."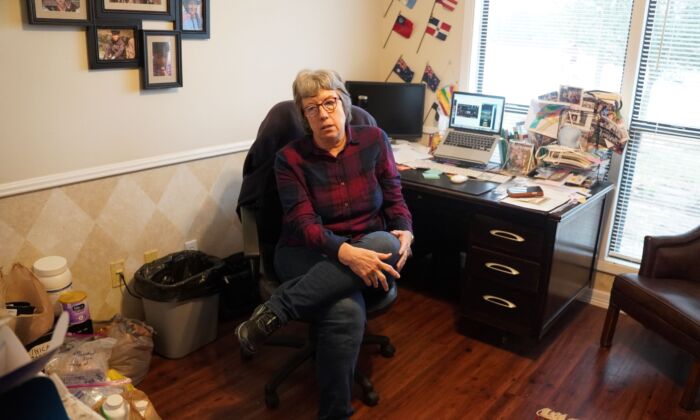 Registered Nurse Karen Youngblood, a 16-year veteran volunteer of Mercy Works who has helped in foreign countries and domestically at the Texas border with Mexico, agreed.
"From what I've seen of refugee situations in the past the effect of this will last for years, not months," she said.
Youngblood recently returned from Kurdish Iraq, where she spent six weeks among the Kurds.
Caravans of orphans are currently on the way out of Ukraine, Lascelles said.
"Today we are coordinating a caravan of 100 orphans on the road from Myropil and approaching western Ukraine. We're serving orphans and refugees on the Poland side too, so we know they will have a place to go.
"And right now I'm assisting the evacuation and housing of refugees—from the Odesa area—trying to get out using phones, messenger, or What's App, anything we can, to direct them."
Odesa is a city of more than 2 million inhabitants located in southwestern Ukraine bordering Moldova on the west and the Black Sea.

"It's just so crazy," Lascelles said. "There are about 100,000 orphans in Ukraine and that tells you something about the numbers we are seeing."
Meanwhile, 150 volunteers have lined up at Mercy Works to get to the areas in crisis, she said.
"We have an advance team on the ground in Romania and Moldova assessing the needs and where these volunteers can go, and as soon we know that we'll fly out there, perhaps by next week."