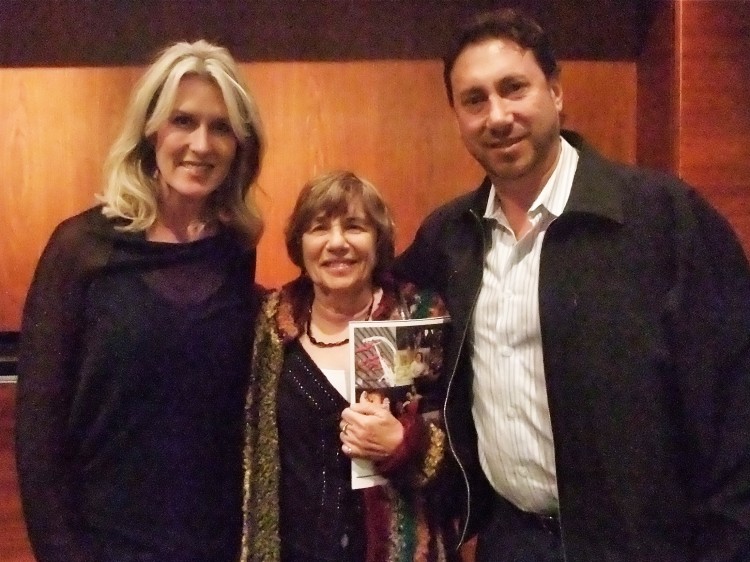 CALGARY, Canada–Calgary bid farewell to Shen Yun Performing Arts on Monday as the company presented their final show at the Southern Alberta Jubilee Auditorium and prepared to make their way to Edmonton.
Commercial interior designer Margot Feldman attended the closing performance with her family and called the show "stunning."
"It was beautiful—aesthetically, visually it was stunning, it had such nice flow and momentum," she said.
According to their website, New York-based Shen Yun is the world's premier classical Chinese dance and music company.
The company aims to revive traditional Chinese culture through story-based classical Chinese dance and ethnic or folk dance.
The show has also attracted praise for its artistic innovations such as the use of digital, moving backdrops and a unique orchestra that combines classical western and traditional Chinese instruments.
As a professional designer and owner of her own design company, Schulman Design Inc., Ms. Feldman was very impressed with the show's design elements.
"It was phenomenal, I loved the symbiotic relationship between all the history, the Chinese history, combined with modern technology," she said.
"I thought it was a very beautiful way to merge various periods of time."
She was floored by the costumes, and felt their beauty and intricate designs could help communicate the show's profound themes to audiences.
A piece entitled Sleeves of Silk was particularly impressive to Ms. Feldman. In this dance the costumes feature long, flowing sleeves that appear as an extension of the dancers' bodies, exaggerating every gentle movement.
"I loved the sleeves, the women, that was just beautiful," she said.
"It encapsulated time, and how the different periods flow together and hold their history."
Ms. Feldman and her husband Ziv brought his mother, Thelma, to the show as a birthday present.
Thelma, who has a dance background, said the show was a "wonderful" birthday present and was very impressed with the performers skill level.
"They're very obviously professional," she said.
"The costumes, the staging, everything was excellent."
Mr. Feldman, a Calgary-based foot surgeon agreed with his mother.
"It was very colourful, a treat for the eyes," he said.

Shen Yun Performing Arts has three equally large companies touring the world. Shen Yun Performing Arts Touring Company will next travel to Edmonton for two shows at the Northern Alberta Jubilee Auditorium on Apr. 10 and 11.
For more information, visit ShenYunPerformingArts.org.