LONDON—Practitioners of the ancient spiritual practice Falun Gong marched through the streets of London on July 21 to call for an end to 19 years of persecution by the Chinese communist regime.
The march began with a rally opposite the Chinese Embassy in central London.
Speaking at the rally was Minghui Yu, whose father was sentenced in 2001 to 15 years in Mudanjiang Prison because of his faith.
"[They] used electrical batons to beat him, they used a heavy thing to hit the back of his head, also that caused one of his legs to break, and he got some problems with his breast bone as well," she said.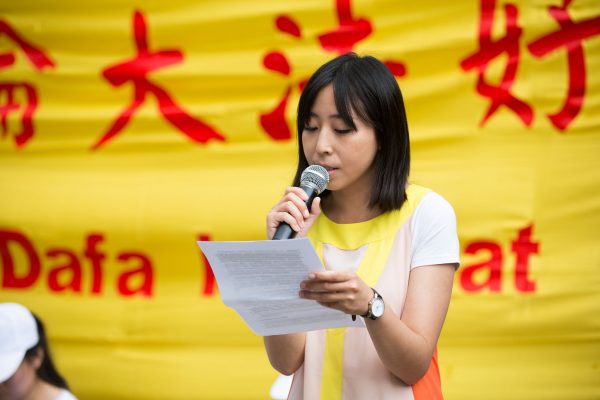 The practice teaches truthfulness, compassion, and tolerance, but was banned in China in 1999 by then-leader of the Chinese Communist Party, Jiang Zemin.
In addition to her father, Yu's mother, aunts, and cousin have been arrested and have suffered severe torture in China.
According to the Falun Dafa Information Center, there have been 4,225 recorded murders of Falun Gong practitioners, with many deaths resulting from physical torture.
Ignored
A report, Cold Genocide: Falun Gong in China, authored by Maria Cheung, professor at the university of Manitoba and other experts, says the genocide of Falun Gong "stands out as anomalous because it is virtually ignored."
The authors add that it is rare for a genocide to last over 10 years.
"The genocide against the Falun Gong, on account of its scale, cruelty, and sophistication, is a preeminent human rights disaster of the 21st century," the report reads.
It also highlights disturbing evidence from a 2016 update to an investigation that found that organs are being forcibly removed from prisoners of conscience for profit, mainly illegally detained Falun Gong practitioners, on an industrial scale.
Investigators have noticed a correlation between the persecution of Falun Gong and the rapid upward trend in organ transplants in China since 2000.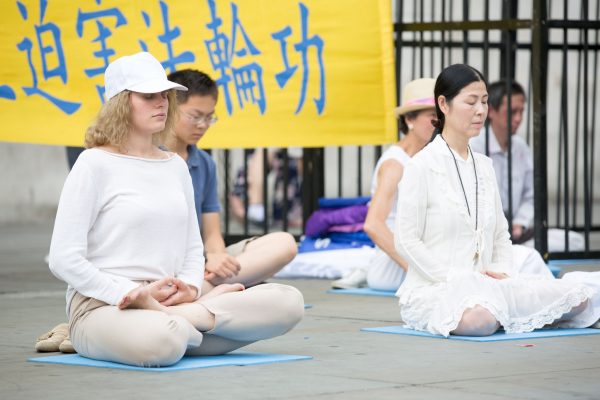 'We are just one of thousands of tragedies'
"From the perspective of international law there is no question that the persecution of Falun Gong is illegal," said Dr. David Kirkham, academic director of Brigham Young University.
He spoke alongside other experts at a seminar in the British Parliament on July 17 about the persecution of Falun Gong in China, which was sponsored by Jim Shannon MP.
Experts speaking at the event included Dr. Huige Li, board member of China Organ Harvest Research Centre, Dr. Niall McCrae, senior lecturer at King's College London, and Benedict Rogers, deputy chairman of the Conservative Party Human Rights Commission.
"I'm here today in solidarity with Falun Gong practitioners to speak out against the persecution of Falun Gong, and to speak up for freedom of religion for all people in China," said Rogers.
Minghui Yu also spoke about the persecution of her family members, and hoped that the persecution could end soon.
"The pain my families and I went though is hardly possible to describe fully in words. But we are just one of thousands of tragedies," she said.
"I sincerely hope that people living in this democratic country who hear about this brutal inhuman persecution of Falun Gong could help to expose it and stop it."