A Virginia firefighter lost his leg in a crash that killed one of his colleagues during Hurricane Michael, which by that point had been downgraded to a tropical storm.
A tractor-trailer struck a fire truck that Lt. Brad Clark and three other firefighters were standing next to on the shoulder of I-295 in central Virginia on Oct. 11, killing Clark and leaving two of his colleagues with life-threatening injuries.
For one of them, it was his first day on the job. Sources told WTVR on Oct. 15 that the firefighter had one of his legs amputated in order to save his life.
Both the severely injured firefighters survived with care from staff at VCU Medical Center.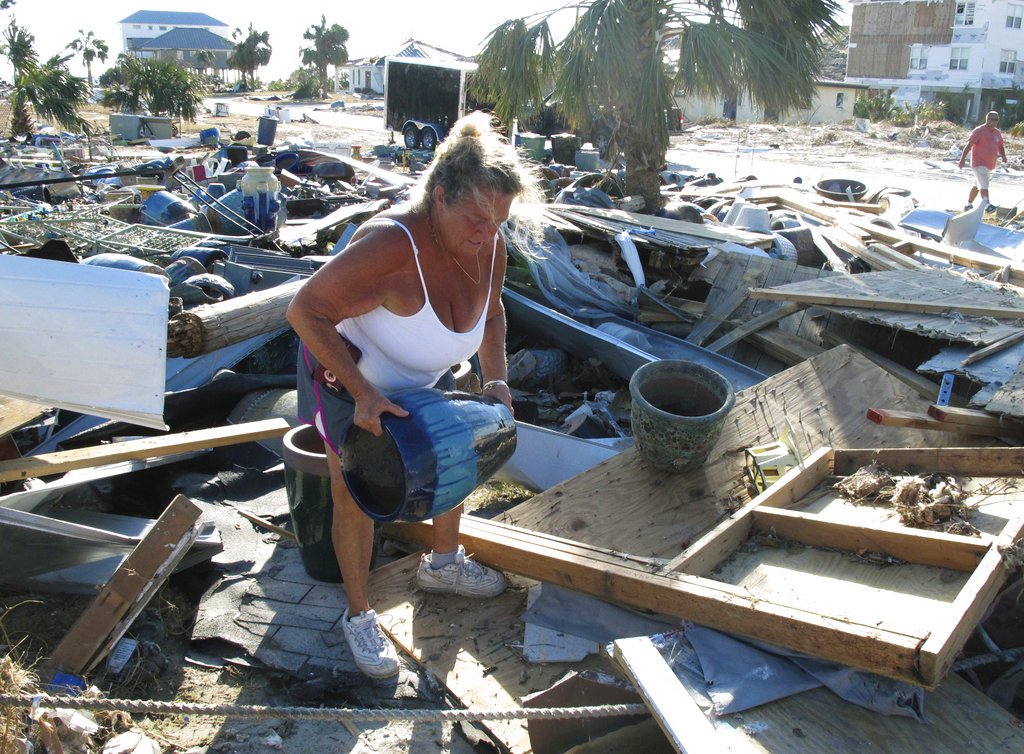 30 Dead
Hurricane Micheal killed at least 30 people across Virginia, Florida, Georgia, and North Carolina, according to the latest estimates, reported AFP.
After 12 bodies were recovered in Bay County, the death toll in Florida was up to 20.
"That is certainly a tragedy and our hearts go out to the family's that lost love ones in that," Bay County Sheriff Tommy Ford told the Pensacola News-Journal.
Six people have been confirmed dead in Virginia, three people in North Carolina, and a young girl in Georgia.
More confirmed deaths were expected as search and rescue teams were starting their second round of searches in the hard-hit cities of Panama City, Callaway, Lynn Haven, and Mexico Beach, Ford said.
The Category 4 hurricane inflicted widespread damage, destroying thousands of homes and entire towns and leaving hundreds of people missing. Power lines, cellphone towers, and other communication infrastructure was also heavily damaged, leaving responders in some places with few options to relay information.

Victims of Michael Suffer Looting
Armed looters are targeting homes and businesses that remain without electricity after being ravaged by Hurricane Michael a week ago.
Sheriff's Maj. Jimmy Stanford said deputies have arrested about 10 looters each night since Florida's Bay County took a direct hit from the strong Category 4 storm last Wednesday. In some parts of the county, residents have spray-painted signs warning that "looters will be shot."
Callaway resident Victoria Smith told the News Herald that thieves came into her townhome while she and her four children were sleeping with the front door open to allow a breeze inside.
"I must've been so exhausted from everything in the past days I didn't even hear them come in," Smith said. "They just snatched my purse out of my hands and ran. … It was all we had."
Often the looters have been armed, Stanford said.
"Most of our officers lost their homes, have been working 16- to 18-hour shifts with no sleep, no shower, and now they're encountering armed individuals," he said. "It's a stressful time for everyone in Bay County."
The Associated Press contributed to this report
From NTD.tv