A "waving" bear has captured the hearts of millions of people over the years.
The bear resides at the Olympic Game Farm in Sequim, located in Washington state, which houses dozens of animals.
Several other videos taken at the Game Farm have captured the bear and other bears waving.
A number of YouTube commenters couldn't help but joke.
"He must be Canadian," says one person. "Hugging this bear would almost be worth the mauling," quipped another person.
Added another: "This is one of the first signs that bears will take over the world. First they wave like us. Soon enough they'll be driving cars and buying timeshares."
"Look at the flick of the wrist," said another. "That fence looks highly inadequate," wrote another.
The farm says it has a number of animals on its property.
"With over 200 animals on-site, our driving tour leaves our visitors with vivid memories of these amazing creatures; experiences which, at first are hard to imagine, become pleasantly surprising. Friendly llamas and yak eat bread from your hand, clowning bears stand up and wave, and the elk and buffalo peacefully graze in the pastures," the farm says.
It notes that the animals were rehomed or came from other facilities or individuals, without elaborating.
According to the farm's gallery, the farm includes lions, llamas, tigers, bears, zebras, peacocks, and others.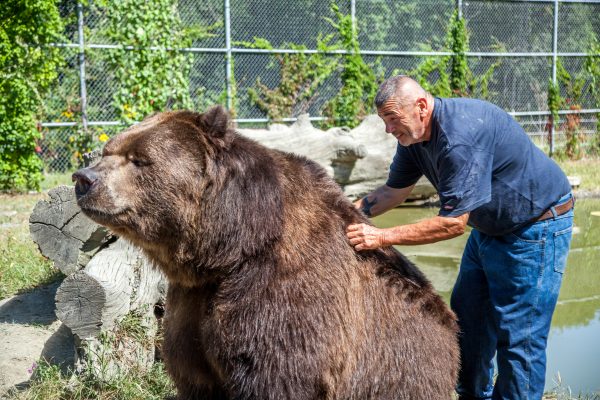 Meanwhile, there is a difference between Kodiak bears and grizzly bears.
Grizzly bears, coastal brown bears, and Kodiak bears are all part of the same species, which is Ursus arctos.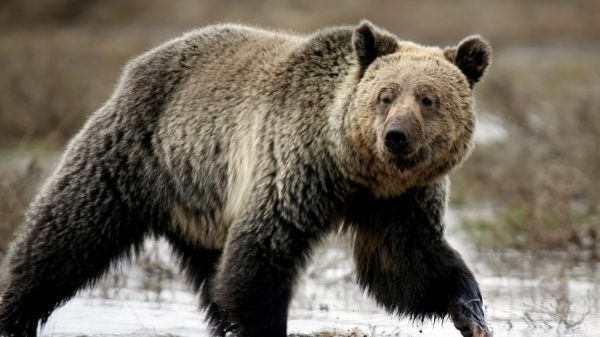 The Kodiak and grizzly are considered "separate subspecies, of which there are significant differences," says Wild Revelation.
Related Coverage
" In North America, brown bears are generally considered to be those of the species that have access to coastal food sources, while grizzly bears are essentially brown bears that live further inland and typically don't have access to marine-derived food," the site says.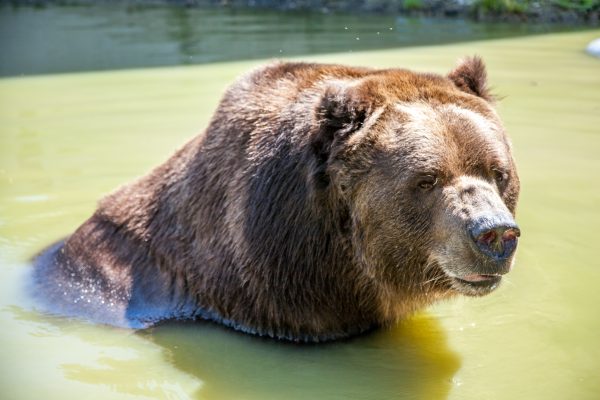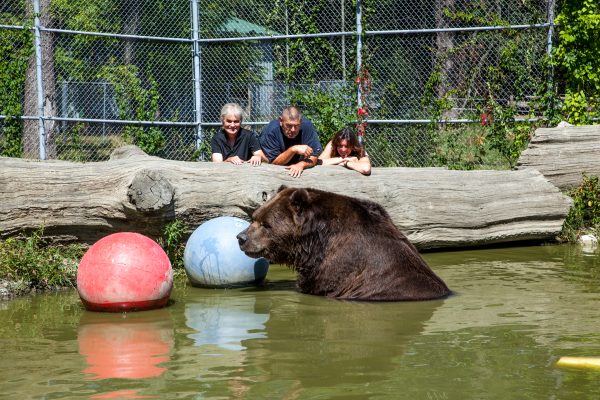 "The Kodiak bear is a coastal brown bear, which lives on the Kodiak Island archipelago, and has been isolated for twelve thousands of years from brown bears of the mainland of Alaska."
Some Kodiak bears can reach 1,700 pounds. Only polar bears are larger.