On a sizzling Sunday morning, a few hundred people gathered at The Dwelling Place—an evangelical church in Anaheim that describes itself as "a community with a rich history in renewal and with a destiny to bring life to the city."
Churchgoers trickled into the sanctuary as well-known worship leader Matt Redman—whose songwriting has earned him two Grammys in the Christian music category—led the congregation in worship.
A crowd of people later cheered as a dozen people were baptized in a pop-up pool set up at the front of the sanctuary.
Baptism, associate pastor James Renwick explained, is a symbol of renewal and transformation—washing away the old self and declaring a new purpose and commitment to Christ.
"There's something about Jesus," Renwick said ahead of the baptisms. "When he enters the room, everything changes. He introduces new possibilities, new perspectives to your mind, purpose to your life. This is what [those being baptized] are declaring today."
The Dwelling Place recently underwent a significant transformation itself.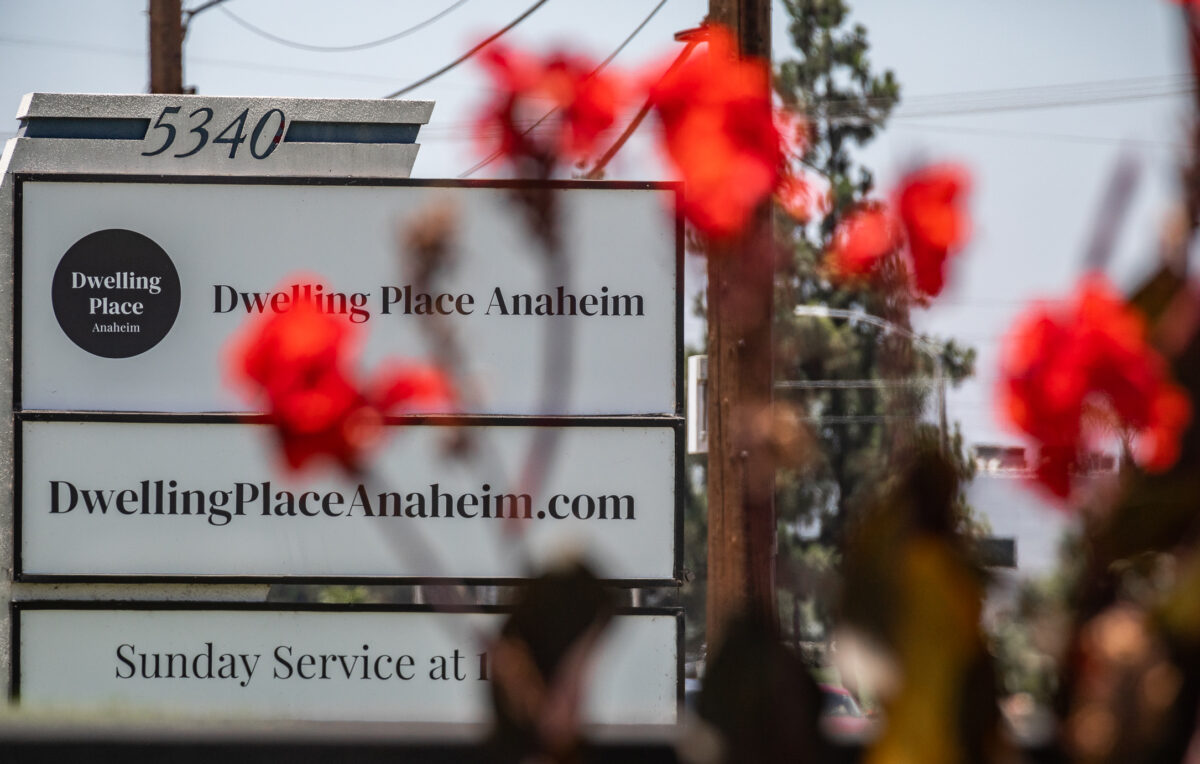 Up until a few months ago, The Dwelling Place was known as Vineyard Anaheim Church—a pillar of the Orange County community and the birthplace of the Vineyard charismatic movement, which has spawned more than 2,400 churches in 95 countries since its founding in the late 1970s.
In March, however, the church's lead pastor, Alan Scott, announced that Vineyard Anaheim Church's governing board had decided it would split from Vineyard USA, the national association of Vineyard churches—offering no explanation beyond "a desire to say yes to the Holy Spirit."
"It is clear to us that this new step lies outside the Vineyard movement," the Anaheim church board said in a statement on March 20.
"We wish to clarify that this is not a rejection of Vineyard values, theology or praxis, but our best effort to respond to the distinct calling on our church at this time," the statement continued. "We love the Vineyard movement and although our association has ended, our affection remains undiminished."
Despite the statement, the announcement proved to be controversial among members of both the national Vineyard Association and the larger Christian community—with some supporting the departure, and some expressing confusion and hurt at the sudden decision to split off from Vineyard's legacy.
Birth of Vineyard Anaheim
In 1977, Pastor John and Carol Wimber and Bob and Penny Fulton founded what would become Vineyard Anaheim, with a humble mission to seek God's guidance within the church, according to Carol.
"We'd been talking so much that God didn't have a chance to talk at all, and if He did, it was so foreign, we didn't even recognize it," she said in an interview posted on YouTube in 2008.
The Vineyard movement soon spread around the world as John Wimber reportedly began to train pastors and missionaries to hear God's voice, to heal the sick, and perform miracles through the power of the Holy Spirit.
After Wimber's death in 1997, however, the global Vineyard movement needed new leadership.
Pastor Duke Taber—who has previously pastored two Vineyard churches and now leads Mesquite Worship Center in Nevada—wrote in an article in March that the directors who led the Vineyard Association following Wimber's death caused the movement to lose its focus on "original Vineyard values," such as evangelism and seeking the Holy Spirit's guidance.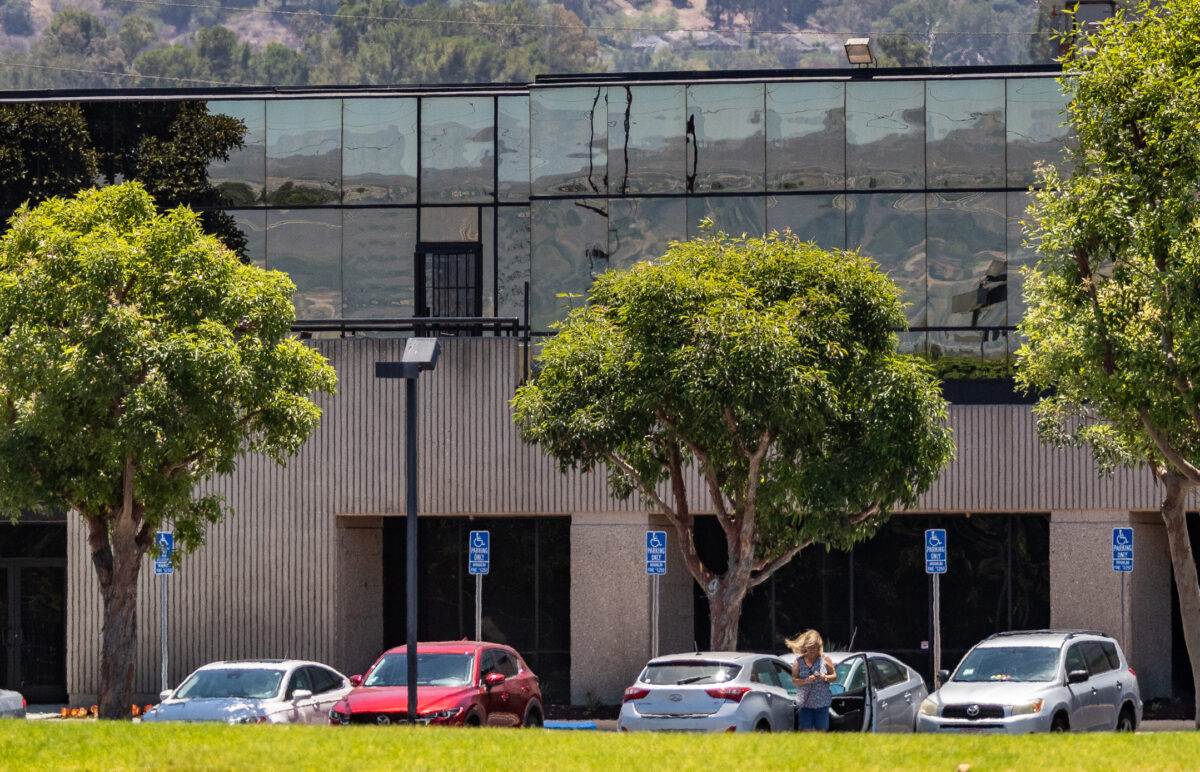 Instead, Taber said, some directors brought social justice issues to the forefront.
In 2016, then-director Phil Strout—along with many other churches across the nation—signed a letter denouncing the politics of President Donald Trump. After the Black Lives Matter movement in 2020, Strout also penned a letter making a commitment to diversity.
These may have been a few of the incidents that pushed Taber to speak out.
"The elephant in the room that nobody has wanted to talk about for years is that as the Vineyard movement has walked away from its original core values and mandate and embraced cultural relativism … those in the Holy Spirit camp have been walking away for years," Taber wrote.
Meanwhile, Scott and his wife, Kathryn—another well-known worship singer—were selected as lead pastors by Vineyard Anaheim's governing board in 2018, just a year after the Scotts moved to Orange County from Northern Ireland, where they planted Causeway Coast Vineyard Church in 1999.
Scott then began making some changes that some church members didn't agree with, according to Vineyard co-founder Bob Fulton.
Fulton told the Epoch Times that after Scott took over, the pastor became critical of Vineyard Anaheim's former pastors and of Vineyard's operations.
As members of Vineyard Anaheim's board termed out, Scott replaced them with friends of his, Fulton said.
In February, Scott told Vineyard Association director Jay Pathak, along with associate national director Caleb Maskell, about the church board's decision to leave the Vineyard movement and association over dinner. Shortly after, Scott announced the decision to the congregation.
According to Fulton, many of the church's older members were upset by the announcement.
"People who helped found the church are struggling, because they are hurt in many ways," Fulton said.
Fulton said he and his wife began a new Vineyard church near the original location in March, bringing about 400 to 500 congregants with him.
"We are focused now on growing and helping people get through their emotions and their struggles," Fulton said. "It doesn't help just to have hurt and anger towards somebody. So we're trying to help and we're trying to do what God tells us to do."
Scott declined an interview but told the Epoch Times he is committed to "continuing to follow the voice of the Holy Spirit."
Creation of The Dwelling Place
On April 24—one month after the departure—Scott announced the church's new name would be "The Dwelling Place."
Scott said that while church leaders carefully chose the new name, there was no divine inspiration behind the name choice.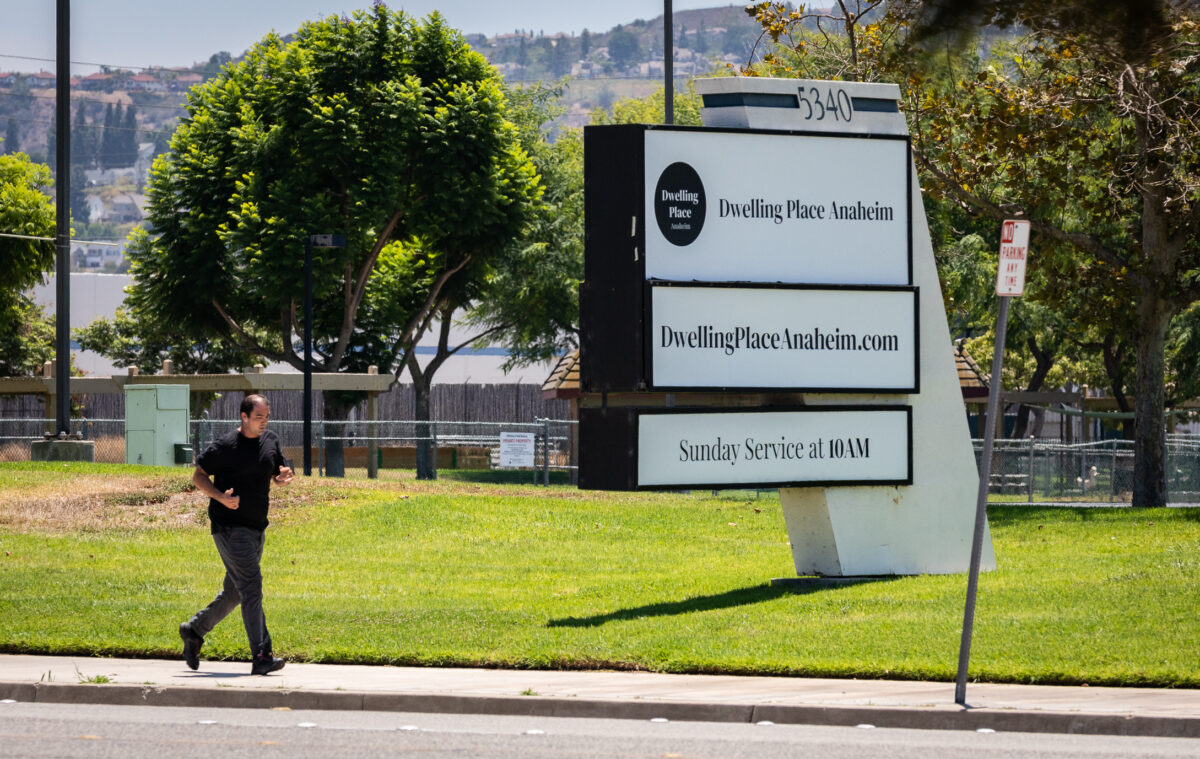 "I wish I could say that, on, whatever day it is, April the 8th or something like this, the angel of the Lord appeared to me and said, 'Behold, this is your new name,'" Scott said. "But that didn't happen."
Instead, Scott shared several scriptures about God dwelling among His people—including a passage from the first chapter of John, which reads, "The Word became flesh and made his dwelling among us."
"It reminds us that God is making everything new," Scott said. "That one day all of humanity and all of history ends up at the feet of Jesus and God's dwelling place is with us."
Three months after the split, though the effects of the split still linger—the sanctuary is only half-full, with heavy black curtains hung halfway through the space to conceal the empty seats in the back—Scott is doubling down on his intent to transform The Dwelling Place.
After the baptisms, Scott preached a message on revival, healing, and the power of the Holy Spirit.
He invoked the Azusa Street revival of 1906—a revival that swept Los Angeles and became known as the catalyst of the charismatic evangelical movement that transformed the nation. Today, one in 12—or 460 million—people globally are Pentecostals, Scott said.
"It's this outpouring of the Holy Spirit that is integrating races, that is bringing people, groups together, that is marked with power, that is offensive to people who are religious," Scott said.
After the service ended, many congregants lingered in the lobby for coffee hour.
Most of the church's current members are late-thirties millennials with small children weaving through their legs.
The lobby, too, has been transformed to match the demographic—it's now a bright white space with trendy minimalist décor and red medallion area rugs.
One church member told The Epoch Times they and most of their church friends joined a couple of years ago after Scott became lead pastor.
Though they were familiar with the Vineyard movement, they said that Scott's vision for The Dwelling Place was the draw.
In their eyes, he is their pastor, and this is their home.