New footage shows the suspected ISIS executioner, known as "Bulldozer," tied up and being transported half-naked in the back of a pick up truck—reportedly captured by Syrian militants.
The obese, ruthless Islamic State fighter has been the face of the terror group's "Chopping Committee," according to a Daily Mail report. 
Related Coverage
Original footage, posted by Syrian sources, shows the extremist in tears as he is hauled away. During his extradition, he is surrounded by a group of men seemingly praising Allah for his capture, as they appear to take cell phone photos and videos.
Daily Mail reports that "Bulldozer's" name and reputation came about after beheading tons of men, and even amputating children. He has been featured in dozens of videos from Iraq, Yemen, and Syria.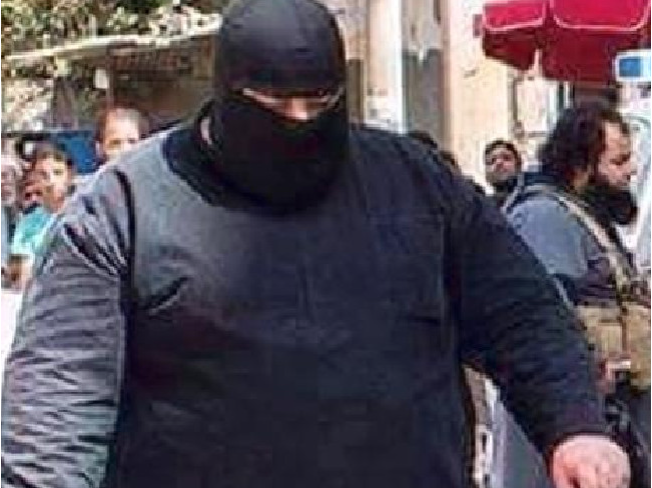 Several photographs depict "Bulldozer" head-to-toe in black garb, as he swings a massive sword during an execution. One photograph shows him wearing full camouflage and wielding a machine gun that is commonly mounted on tanks.
A 14-year-old boy is said to have had his hand and foot chopped off by Bulldozer because of the boy's refusal to join ISIS.
The boy told British Channel 4: "They gathered the people, they tied down my hand and my leg, they put my hand on a wooden block and cut it off with a butcher's knife.
"Then they cut off my foot and put them both in front of me for me to see."
Several media outlets believe "Bulldozer" is an Iranian national.