A viral video shows two guys doing something really dumb and potentially unsafe.
The two guys attempted to "surf" on a whale shark, which are generally harmless to humans.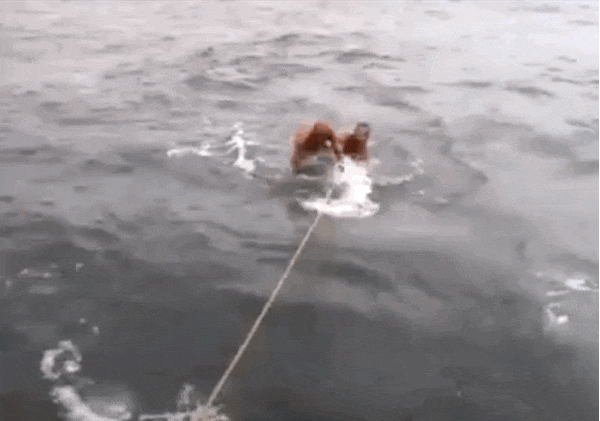 After the guys get on top of the giant fish, it attempts to basically shake them off.
According to Eric Hovland Shark Guide at the Florida Aquarium, the act is frowned upon but it isn't illegal.
"My hope is that one day sharks will be elevated to that same level of protection as marine mammals," said Hovland, per Bay News 9.
Wildlife harassment is never a laughing matterUnbelievable footage of individuals 'surfing' a whale shark. What a sad reflection on their attitude to wildlife when, instead of considering themselves fortunate to see this majestic creature in the wild, they choose to participate in a stupid stunt like this (wonder if they would have done this with a great white shark?). As whale sharks are protected – the IUCN (World Conservation Union) Red List of Threatened Species lists the Whale Shark as vulnerable – these guys should be charged – come on FB community, please help bring these people to justice for their stupidity and arrogance treating a protected species in this way. Please share widely.

Posted by Marine Connection on Monday, June 15, 2015
Whale sharks don't pose any threat to humans, as they eat plankton–not meat. "Protecting them and not molesting them. Just appreciating them is what they need from us," Hovland said.
+++