Australia's first locally developed mRNA COVID-19 vaccine has been created in Victoria and will begin phase 1 trials within months.
Acting Victorian Premier James Merlino announced on Sunday that the state government would invest $5 million into the Monash Institute of Pharmaceutical Sciences (MIPS) to manufacture doses of mRNA vaccine candidates.
"This is an incredibly important, incredibly exciting step that we are making in our nation," Merlino told reporters. "This will get us on a pathway to local manufacturing capability."
The investment comes as part of the $50 million (US$37 million) mRNA research fund that was announced in April. MIPS has already received $3 million (US$2.2 million) to cover the costs of the Phase 1 clinical trial.
Monash University's Vice-Chancellor Margaret Gardner said the investment highlighted the institution's world-class capability in the field of mRNA technology.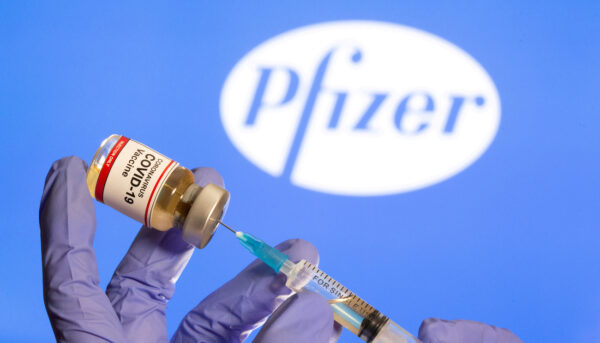 Professor Colin Pouton, the leader of the MIPS team, said the vaccine under development was different from existing vaccines because it is designed to target variants in addition to the original Wuhan strain.
"Both the Doherty vaccine and (the Monash Institute) mRNA vaccine are aimed at presenting just the receptor-binding domain of the spike protein to our immune system," Pouton told NewsCorp. "The advantage of that is it should lead to neutralising antibodies which bind directly to the receptor-binding domain, which is what we're really trying to achieve.
Around 150 people will be participating in the clinical trials due to begin in October at the earliest, with preliminary results expected to be available in the first half of 2022.
The Victorian government's funding for mRNA technology hopes to lead the nation in local mRNA development capability not just for COVID-19 vaccines but also for other forms of RNA nanomedicines to treat cancer, rare diseases, cellular engineering, and protein-replacement therapy.
"Victoria already has the strongest mRNA capability in the country—this investment will give our researchers the support they need to expand that capability," Victorian Minister for Medical Research Jaala Pulford said.
On Thursday, the government changed its health advice for AstraZeneca to over 60-year-olds only, leaving Pfizer, an mRNA vaccine, as the primary vaccine of choice for Australians under 60.