Quebec provincial police expect to arrest a dozen people in connection with a romance scam network that bilked $2.3 million out of 50 victims.
The arrests will take place in the regions of Quebec City, Outaouais and Montreal Tuesday morning, including the arrest of ring's head Sogli Espoir Kouassi, and his two accomplices, Akissi Christelle Semon and Yapo Landry N'Cho, all in their thirties, according to the Sûreté du Québec (SQ).
SQ say the alleged fraudsters were targeting vulnerable people, mostly seniors, through dating sites and social media. About 50 victims were defrauded out of $2.3 million through the scams as of date.
The police say their investigation has led them to believe the romance scam network has been operating for several years.
Suspects arrested are expected to face fraud-related charges depending on their alleged involvement in the scams on Tuesday in court by video conference, the police say.
The SQ urges anyone who is a victim of the scam network to contact their local police.
Romance scams have been operating for a long time, but the online dimension has added a new challenge for those looking for love.
Romance scams have popped up all over the country. In February 2019, the Royal Canadian Mounted Police reported that Ontario and Quebec topped the first two spots with the most number of people falling victim, and the most money lost to love scams among the provinces and territories.
Ontario reported 275 victims with a total loss amount of nearly $12 million. Quebec followed second with 245 victims and losses of about $4.5 million. Together the two provinces account for over 70 percent of the total losses of more $22.5 million in 2018. That amounts to slightly more than their per capita percentage. The two provinces account for just over 60 percent of Canada's population.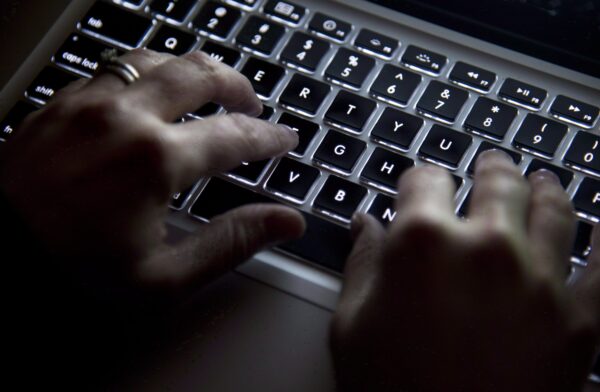 Andrea Speranza, victim to an alleged romance scam, recounted her experience in an interview with The Canadian Press.
"Everything he said to me was a lie," Speranza said. "I couldn't understand how he could make love to me with the sole purpose of ripping me off."
Speranza met the alleged scammer in a coffee shop. Their relationship developed into a romance, but it ended months later after she believed it was an elaborate scheme to defraud her. She gave $5,000 to the suspect which he never repaid her.
The Financial Transactions and Reports Analysis Centre of Canada (FINTRAC) in their 2017-18 annual report highlighted that "romance fraud is one of the fastest growing types of fraud in Canada."
The agency launched an initiative in 2017, named Project Chameleon, which teams up with businesses and law enforcement to track suspicious financial transactions related to romance fraud.
FINTRAC said the project enables them to provide financial intelligence disclosures such as suspicious transaction reports and electronic fund transfers to federal, provincial, and municipal police agencies in their investigations.
"In many cases, FINTRAC was able to link perpetrators who were transacting with numerous victims from reports received from different financial institutions," the agency said.
"The suspicious transaction reports that the Centre received from businesses also helped to build a clearer view of romance fraud networks that have been formed in Canada and abroad."
To prevent people falling prey to the love scams, the Canadian Bankers Association offers tips in their website, including but not limited to:
Be on your guard if the new friend professes their love to you too quickly
Be very suspicious if the love interest asks you to send money to him/her
Check the new friend's online profile for any inconsistencies between what he/she posts and tells you
Be alert if you receive a message from the new friend and he/she uses the incorrect name because scammers work on multiple victims at the same time
With files from The Canadian Press