WASHINGTON—Vice President Mike Pence said on September 10 that President Donald Trump had directed full federal resources to help with Hurricane Irma at it batters the Florida coast and that his latest briefing on the storm caused him great concern.
"Clearly the briefing that we received at Camp David this morning caused the president to have great concern for the impact of the impact of this storm moving up the west coast and the potential through heavy winds and storm surge to compromise cities and compromise lives," Pence said during a visit to the Federal Emergency Management Agency's headquarters with members of Trump's Cabinet.
Trump spoke to the governors of Alabama, Georgia, South Carolina and Tennessee on Sunday and issued a disaster declaration for Puerto Rico, which was hit by the storm last week, the White House said.
Hurricane Irma bore down on southern Florida on Sunday with 130 mile-per-hour winds, flooding Miami streets and knocking out power to more than 1.6 million homes and businesses.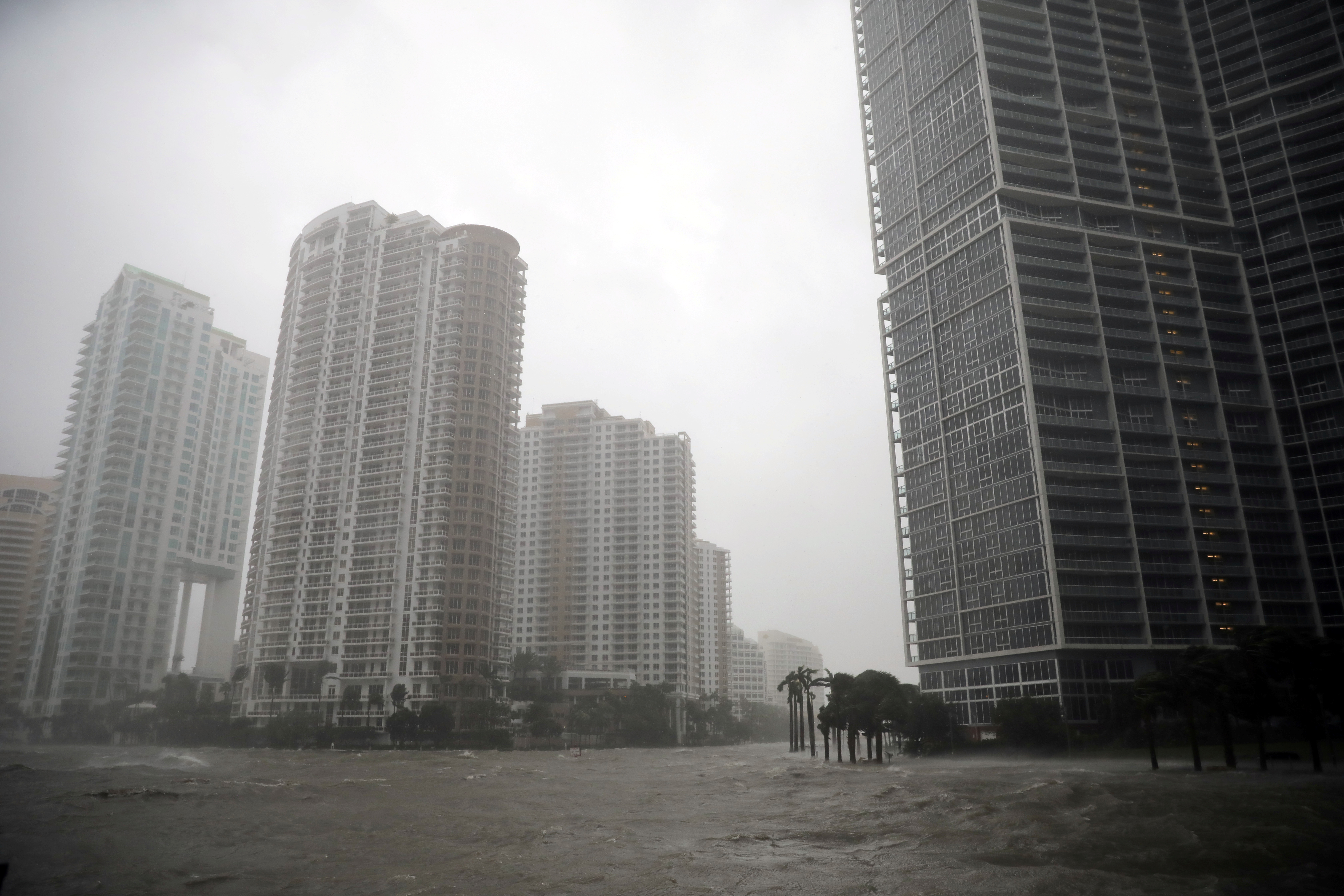 Even before it came ashore, Florida was feeling Irma's fury with at least one man killed, a woman forced to deliver her own baby and trees and apartment towers swaying in high winds.
The storm was one of the most powerful ever seen in the Atlantic and has already killed two dozen people in the Caribbean and pummeled Cuba with 36-foot waves on Sunday. Its core was located about 50 miles south of Naples by midday.
Some 6.5 million people, about a third of the state's population, had been ordered to evacuate southern Florida.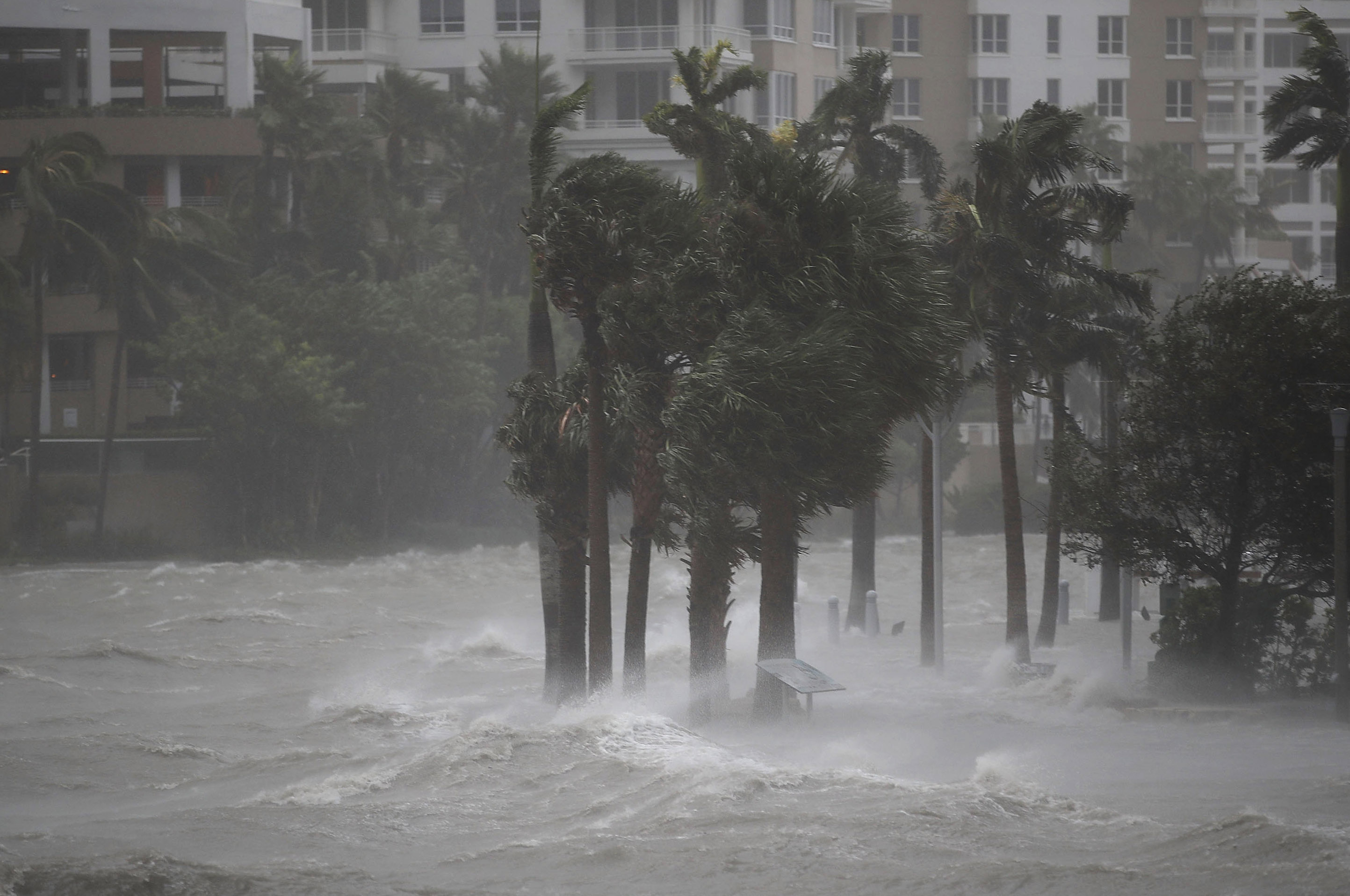 Officials warned that Irma's heavy storm surge – seawater driven on land by high winds – could bring floods of up to 15 feet along the state's western Gulf Coast. It submerged the highway that connects the isolated Florida Keys archipelago with the mainland and small whitecapped waves could be seen in flooded streets between Miami office towers.
"There is a serious threat of significant storm surge flooding along the entire west coast of Florida," Governor Rick Scott told a press conference. "This is a life-threatening situation."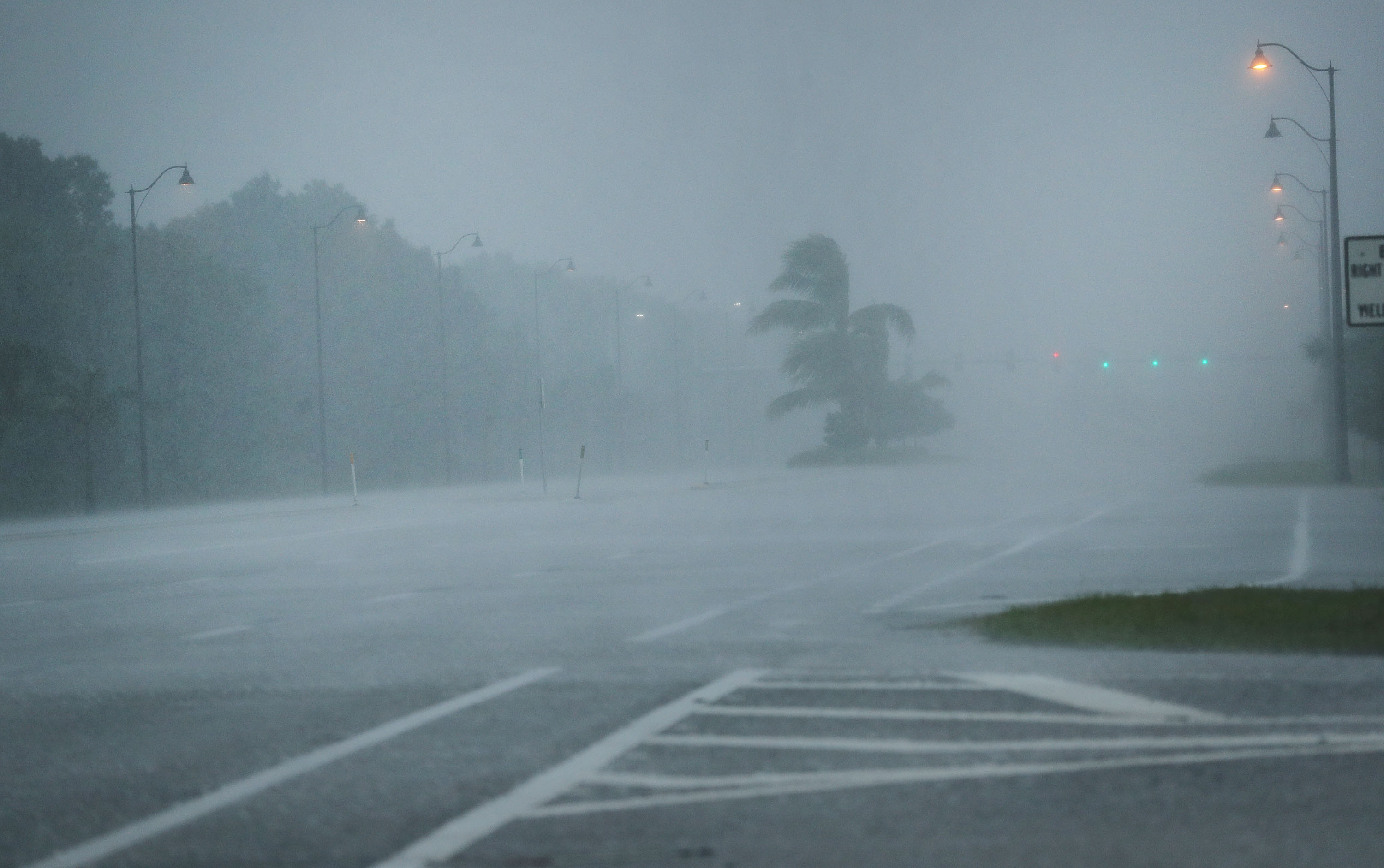 Irma is expected to cause billions of dollars in damage to the third-most-populous U.S. state, a major tourism hub with an economy comprising about 5 percent of U.S. gross domestic product.
At least 1.6 million Florida homes and businesses had lost power, according to Florida Power & Light and other utilities.
The National Hurricane Center forecast that its center eye will move near or over the state's west coast later on Sunday.
The count of people killed by the storm in the Caribbean rose to 24 on Sunday with two new deaths reported on the Dutch portion of Saint Martin. Irma has already claimed at least one life in Florida, after a man's body was pulled from his pickup truck, which had crashed into a tree in high winds.
(For a graphic on how Irma compares to other major hurricanes, click here)
By Doina Chiacu, Robin Respaut and Andy Sullivan